BLACKSBURG — It wasn't an April Fools' joke.
Without a traditional spring game this year, Virginia Tech football opened up the first 15 periods of Thursday's practice.
The team's last open practice window was in August 2019, and those periods have usually been limited to watching the team stretch during coach Justin Fuente's tenure.
Reporters got a more complete picture Thursday from watching about 90 minutes of the team's eighth (of 15) spring practice. Here's some observations from the open viewing window.
DBU wins the day
Tech's defensive backs were locked in when they went head-to-head against the receivers. The drill started out with Brion Murray breaking up a 40-plus-yard attempt from Braxton Burmeister to Tre Turner in the end zone, and that set the tone for the period.
True freshman Nyke Johnson had a pair of pass breakups (one intended for Luke Bussel and another for Jaylen Jones) and Jermaine Waller also broke up a pass intended for Turner. Wide receiver Changa Hodge drew jeers from the defense when he blatantly pushed off to get separation.
Wide receivers coach Jafar Williams blew up about halfway through the five-minute period.
"Wake up!" Williams yelled. "We haven't done one thing right."
Williams gathered the group between drills a few minutes later to express his disappointment.
"That was an insult," Williams said.
Second wave
Virginia Tech's second-team offensive line featured an interesting grouping, including walk-on William Jones at right tackle and fellow walk-on Nikolai Bujnowski at center. They were joined by Kaden Moore at right guard, Jesse Hanson at left guard and Derrell Bailey at left tackle.
The team's lack of numbers on the offensive line this spring — Tech opened spring camp with eight scholarship offensive linemen — has opened up opportunities for guys deeper down the depth chart.
Jones, who is listed at 6-foot-6, 286-pounds on the roster, was an early enrollee as a preferred walk-on out of IMG Academy this year. He chose to walk-on with the Hokies over a long list of scholarship offers that included ones from Air Force, Arkansas State, Army, Kent State, Liberty and Middle Tennessee State.
Bujnowski is a 6-foot-1, 300-pounder who signed in 2020 out of Paramus Catholic in New Jersey.
Route tracker
Virginia Tech's skill players ran through various routes and formations with the quarterbacks. The first-team offense looked like it did at the end of last fall with Burmeister starting out with a 12 personnel package featuring tight ends James Mitchell and Nick Gallo, wide receivers Tayvion Robinson and Turner, and running back Raheem Blackshear.
The Hokies swapped out Gallo for Hodge for a few reps to go with a three-receiver look.
That first-team group came back in for two more sets with a different running back each time (Jalen Holston and Keshawn King). Drake DeIuliis also took reps with the first team at tight end.
The second-team group featured Knox Kadum at quarterback, Hodge, Tink Boyd and Dallan Wright at receiver, and Ty Eller at tight end. The third team was Connor Blumrick at quarterback, Bussel, Carl Smith and Jones at receiver, and Wilfried Pene at tight end.
Hold tight
Virginia Tech co-defensive line coach Bill Teerlinck was vocal during a period of ball security drills. Teerlinck celebrated each fumble his position group caused with some colorful language, and his players fed off it. Norell Pollard, Amare Barno and TyJuan Garbutt all got in on the action and enjoyed watching their teammates who fumbled doing pushups as punishment.
Feeling blue
Defensive end Emmanuel Belmar and wide receiver Da'Wain Lofton were among the Virginia Tech players wearing blue jerseys. The jerseys signified players limited with undisclosed injuries. Belmar missed much of last season dealing with a concussion.
Lofton, an early enrollee out of Texas, has generated positive buzz in the early going of spring practice.
Photos: Virginia Tech football holds practice No. 8 in 2021 spring camp
Jermaine Waller
TyJuan Garbutt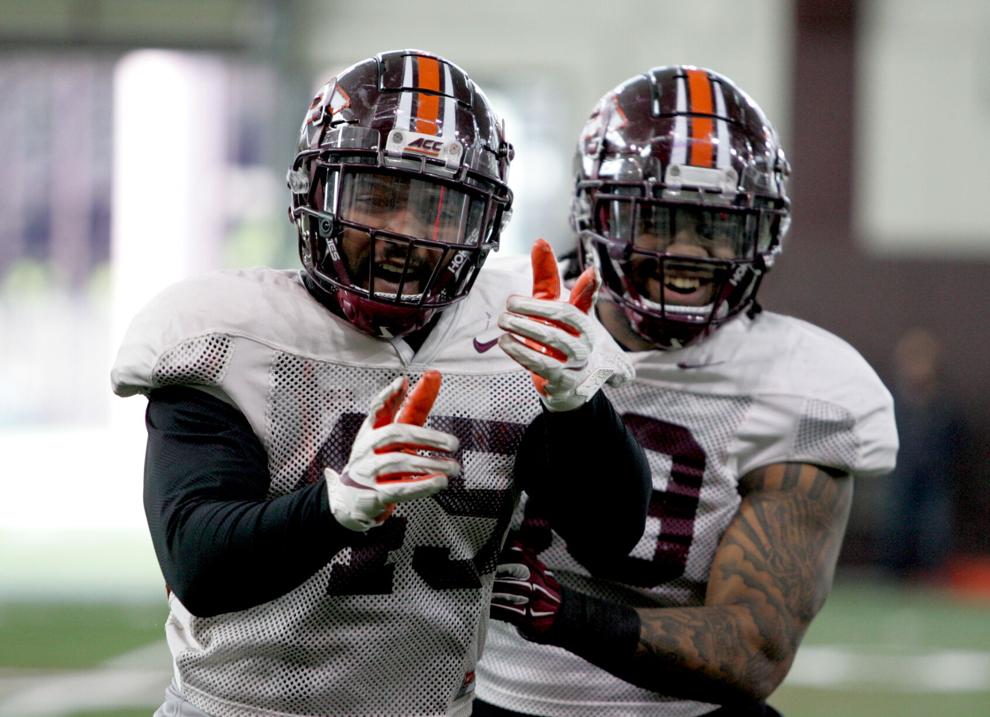 Luke Tenuta
Jaylen Jones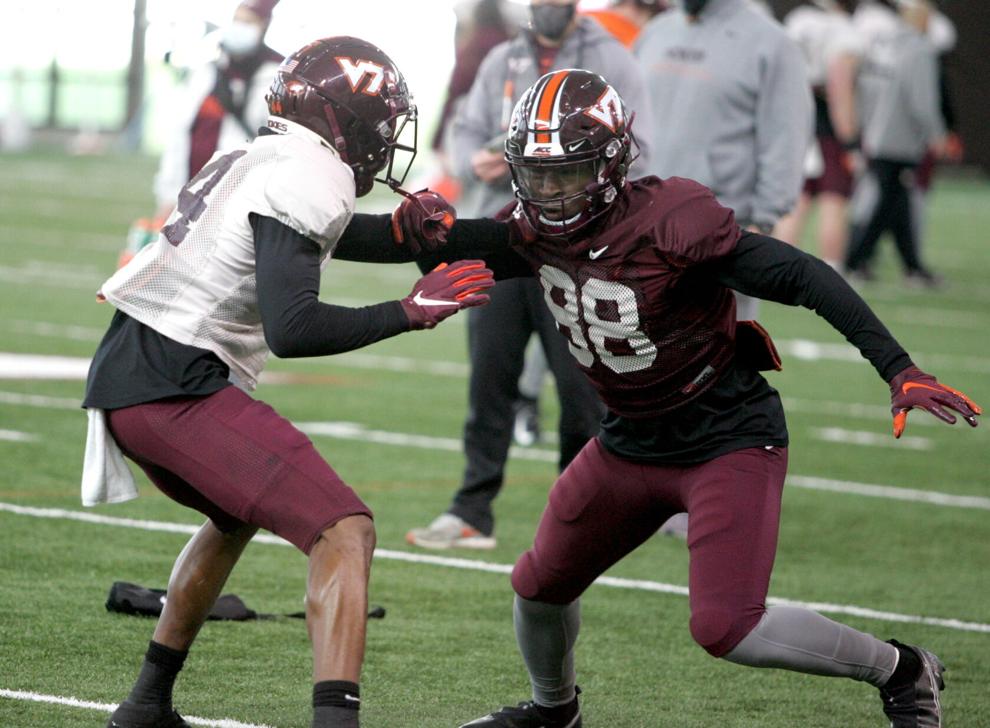 Tre Turner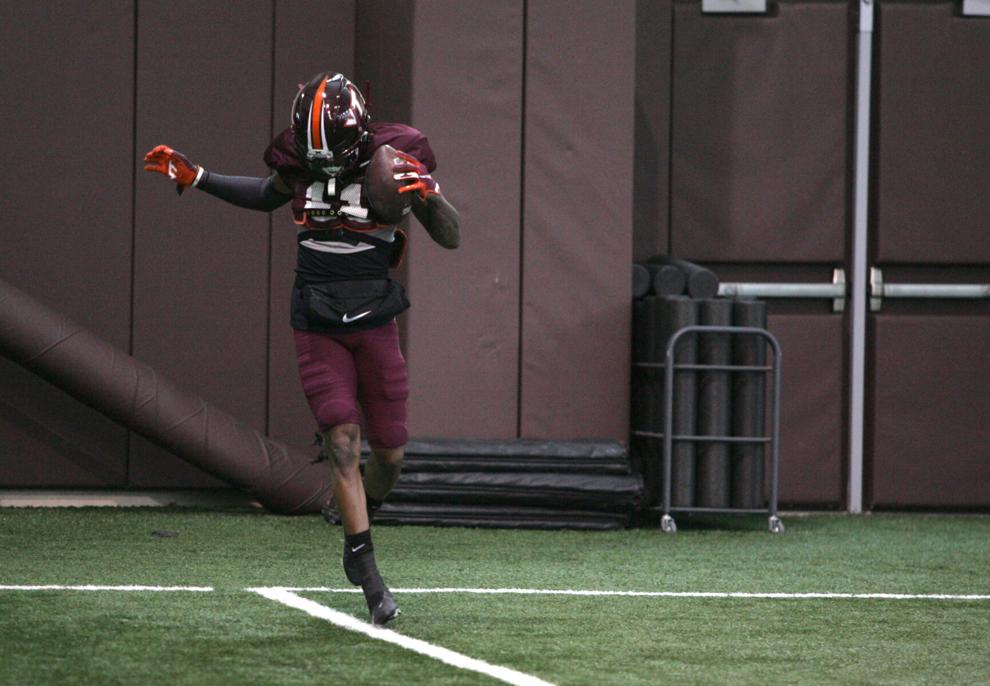 Tae Daley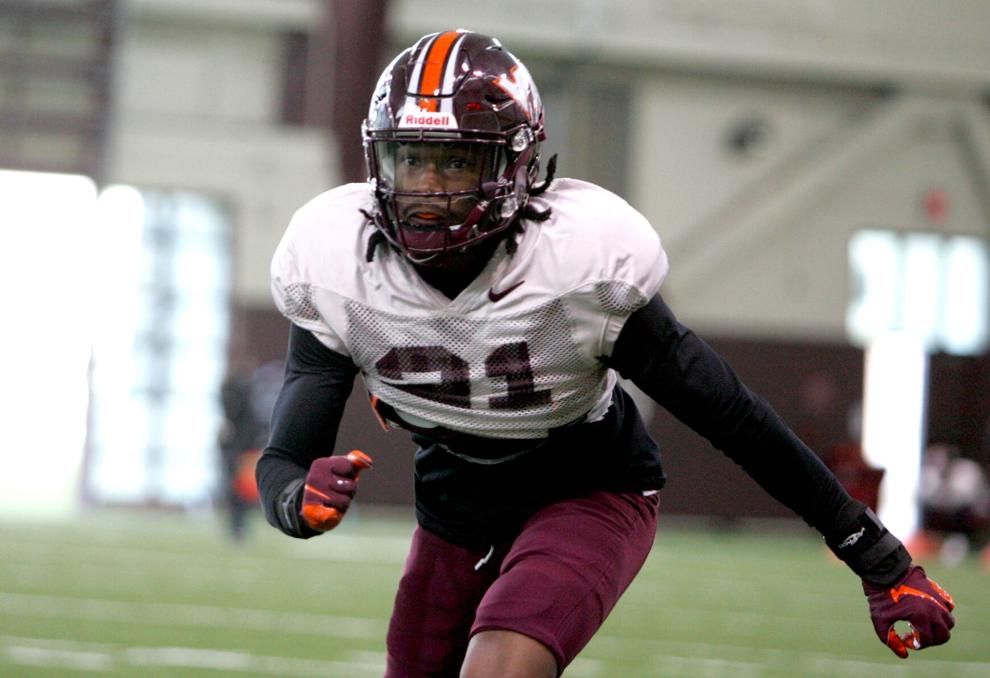 Braxton Burmeister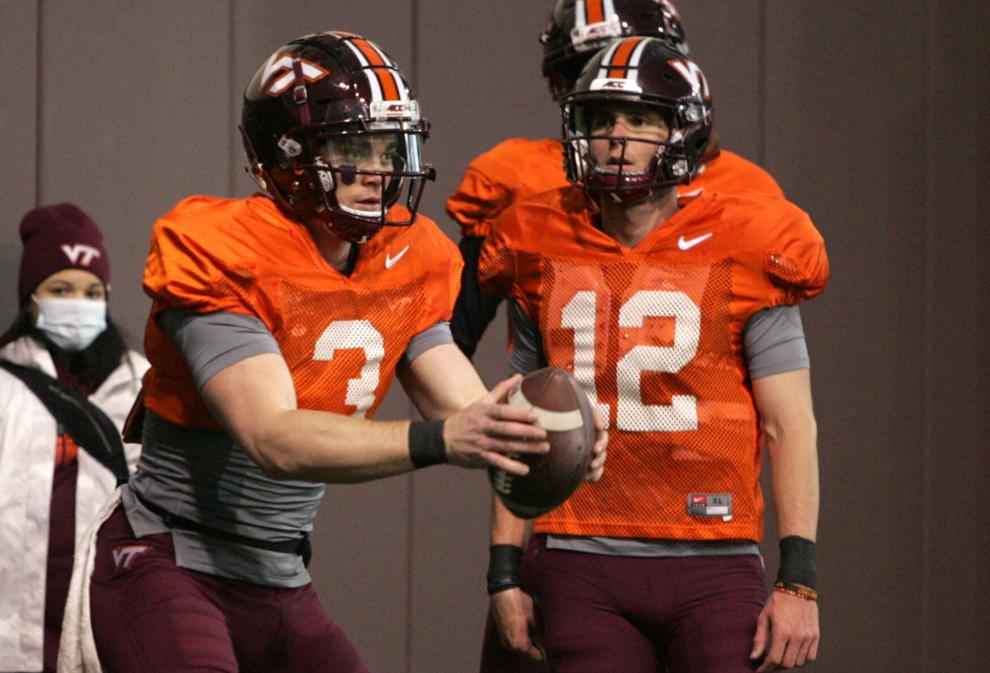 Jordan Williams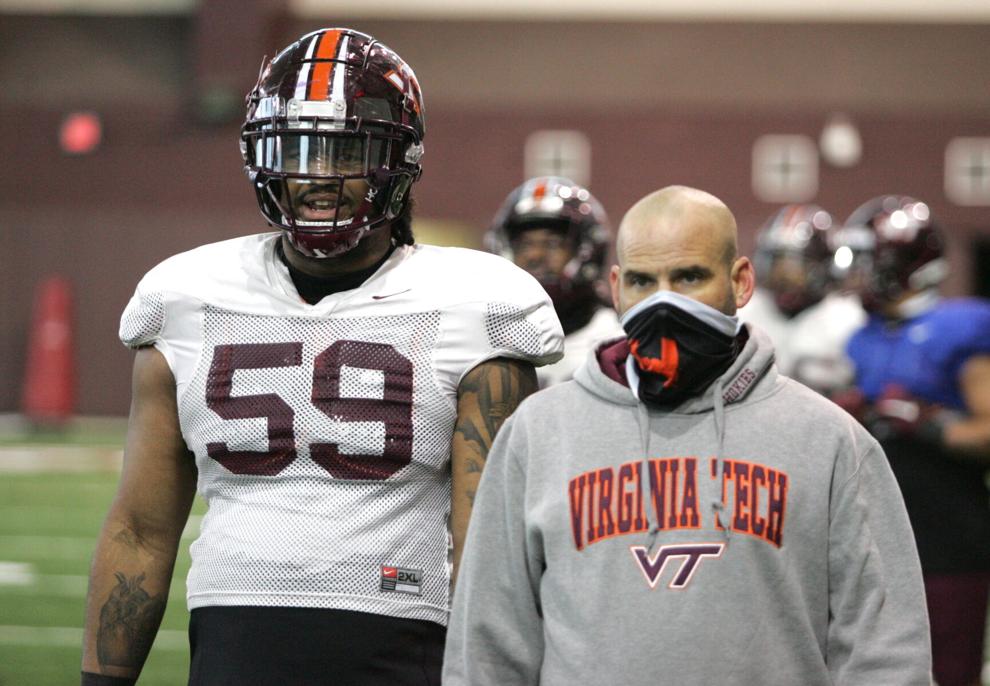 Justin Hamilton
Tayvion Robinson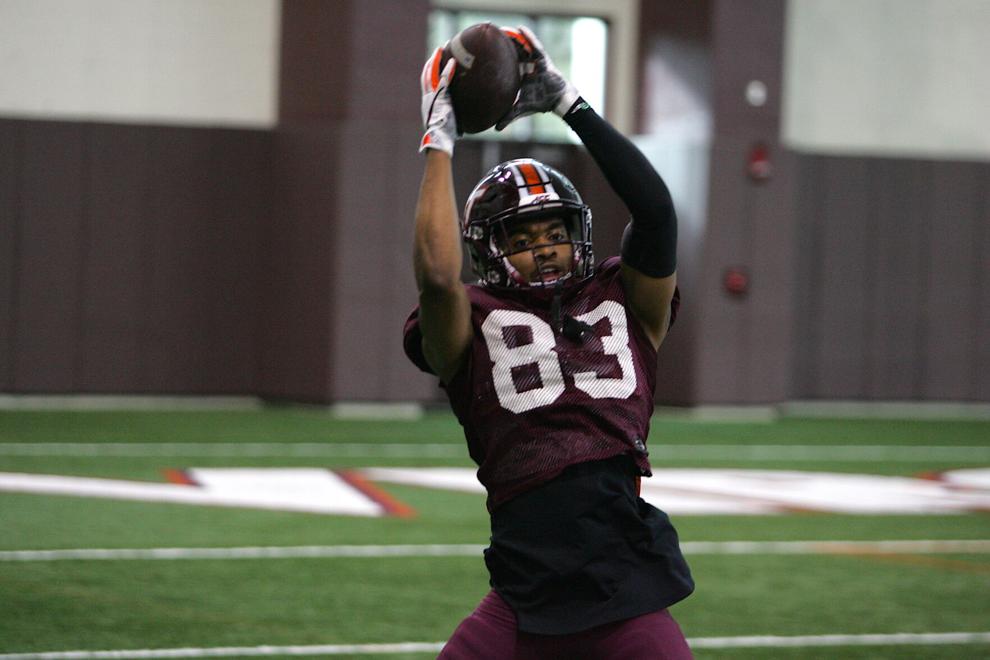 Parker Clements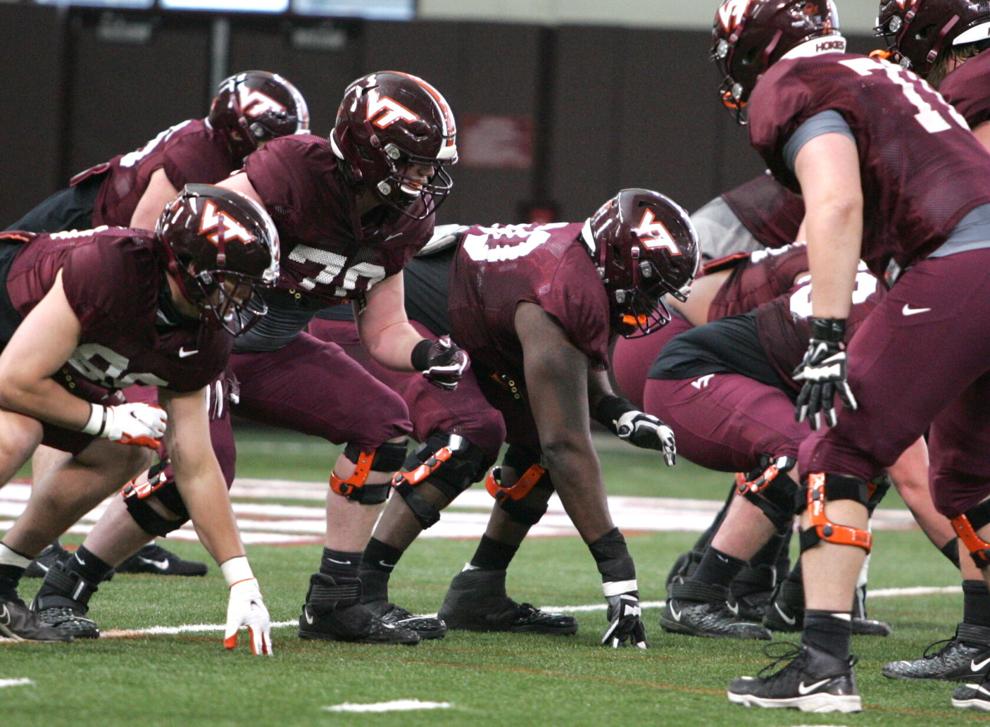 Knox Kadum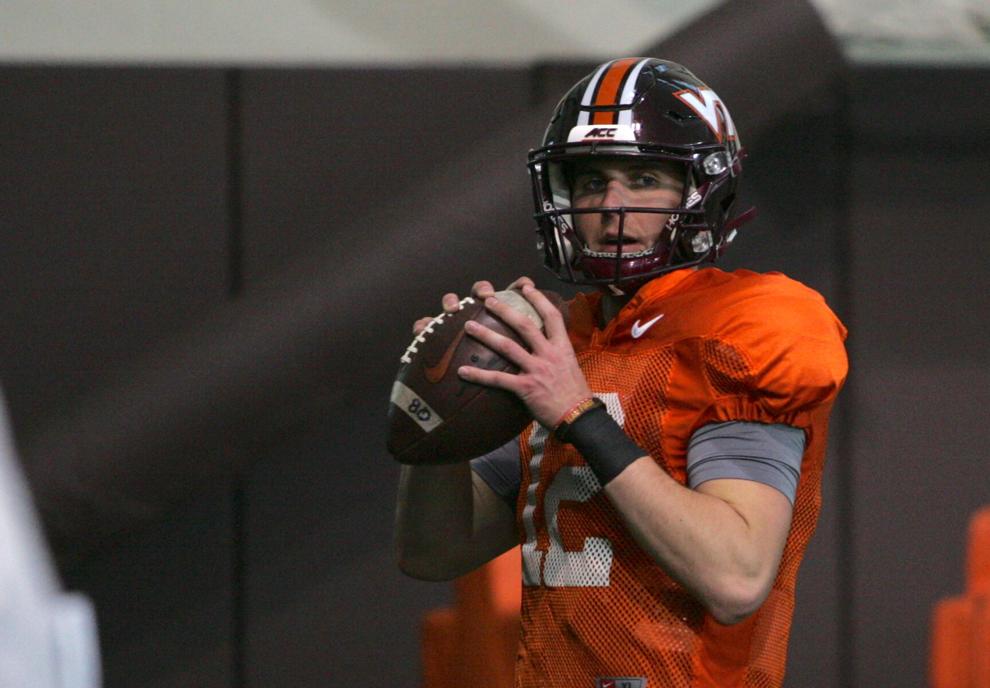 Chamarri Conner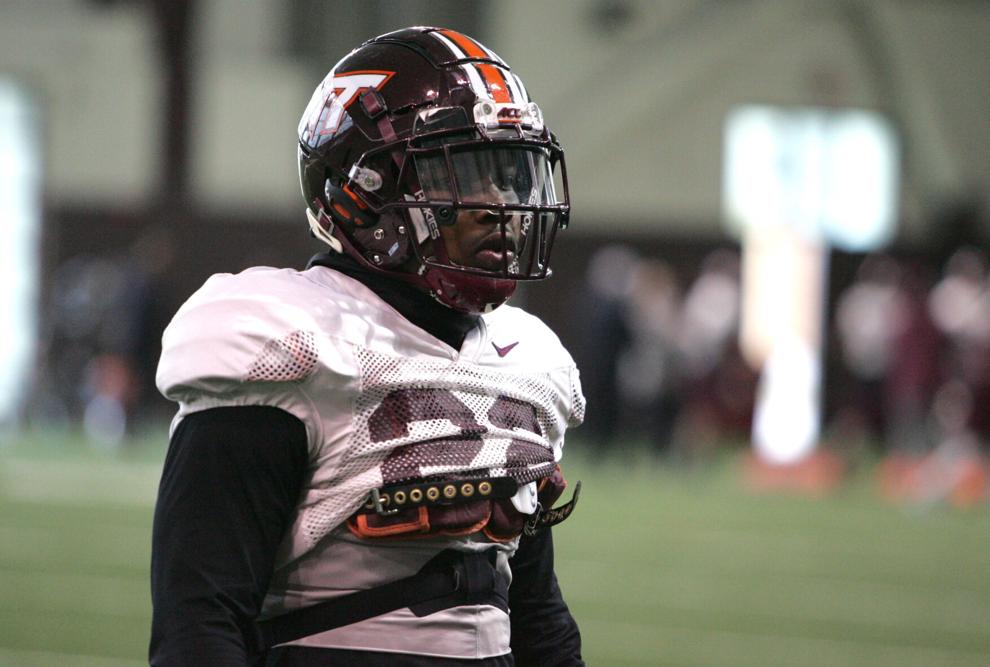 Dallan Wright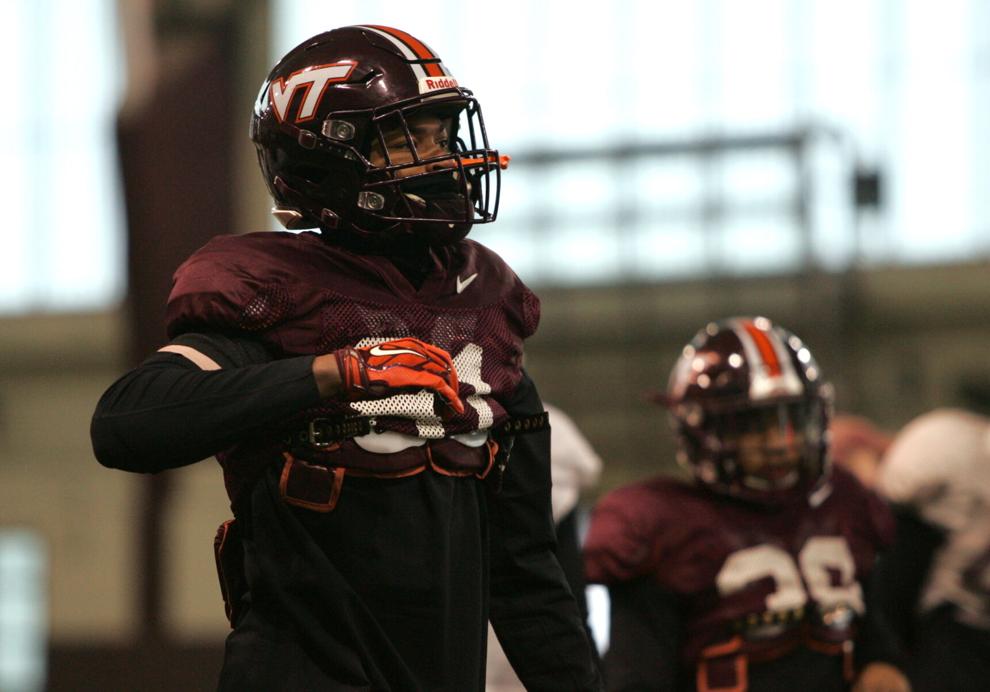 Tayvion Robinson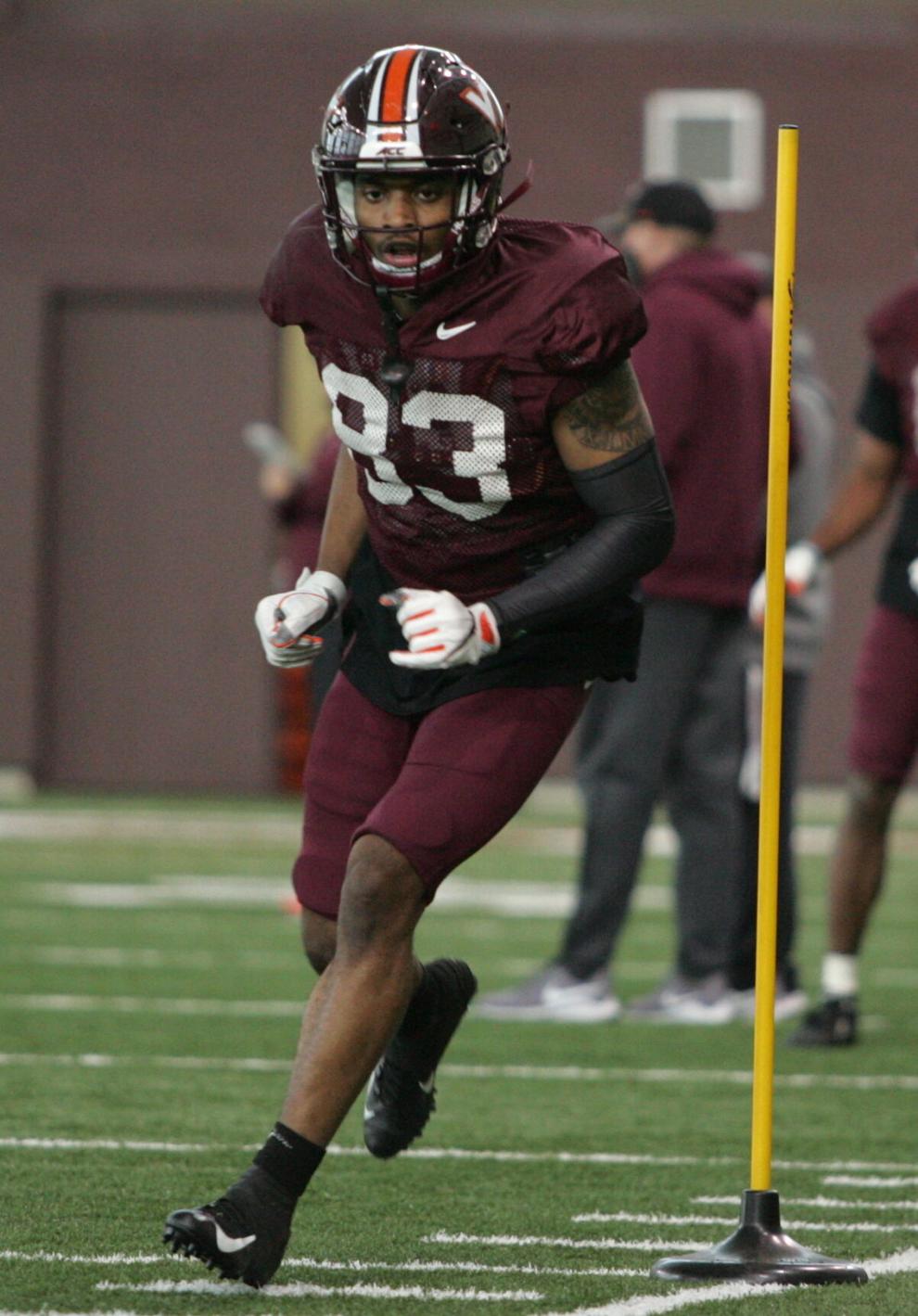 Nyke Johnson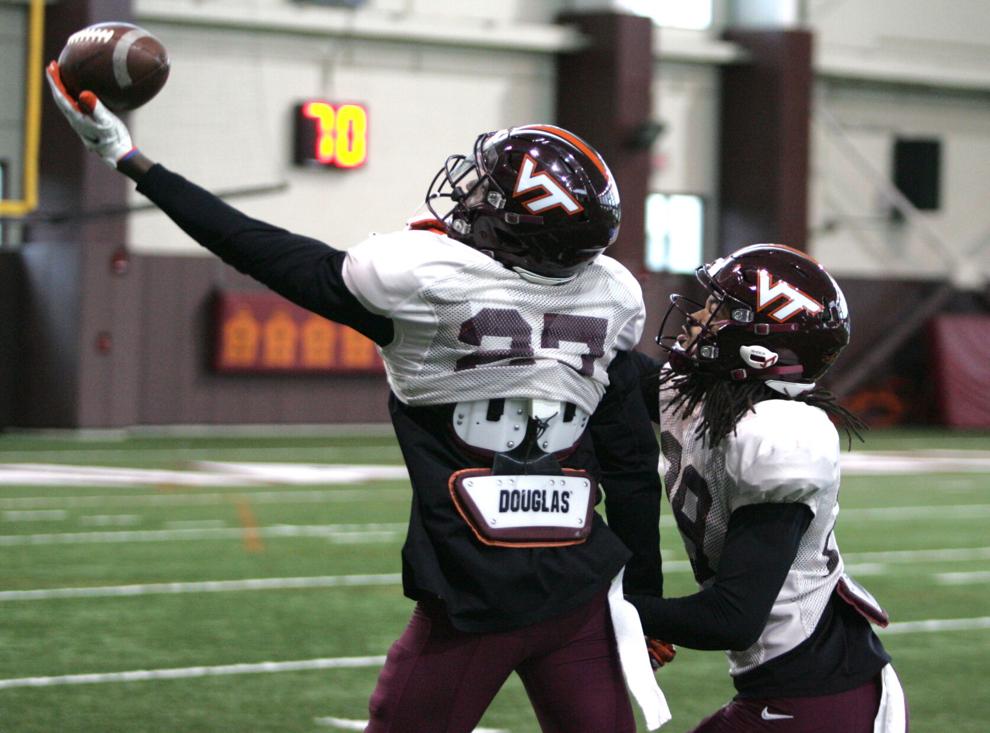 Jordan Williams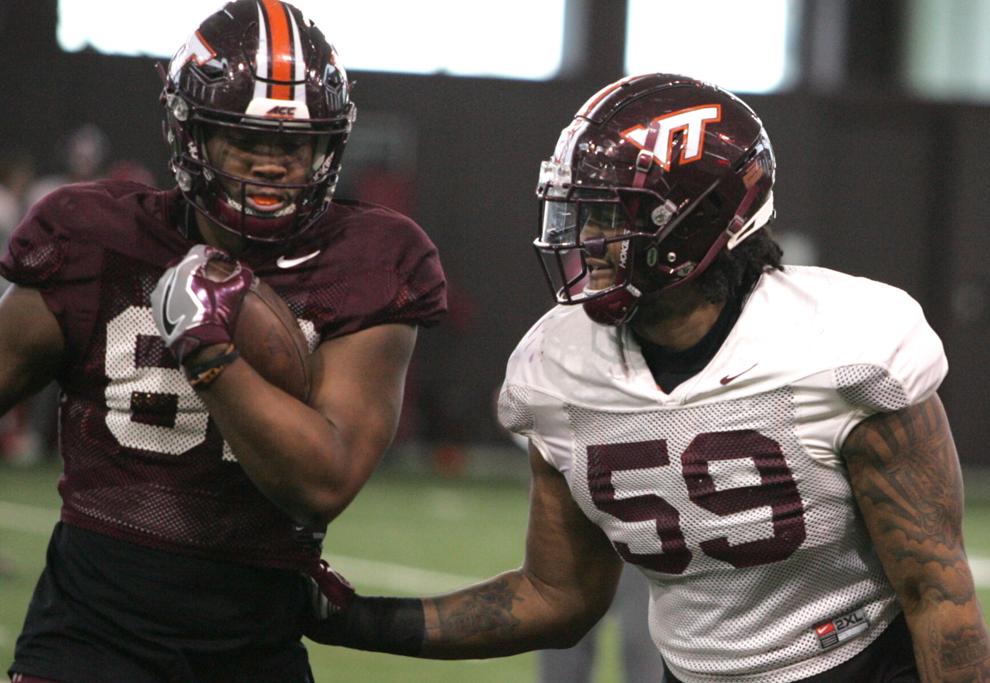 Norell Pollard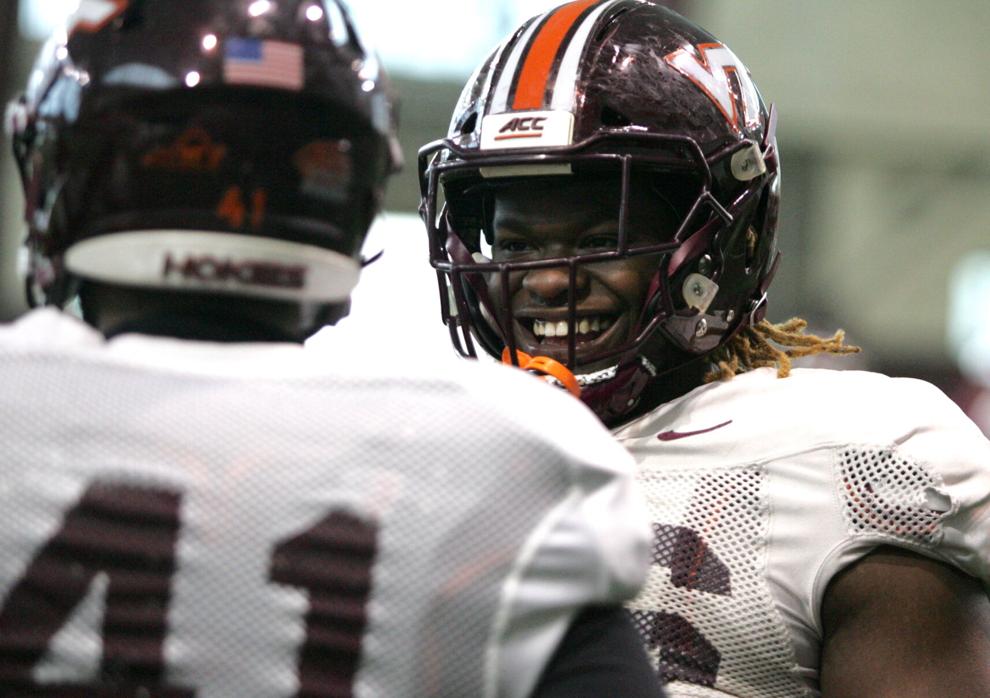 Knox Kadum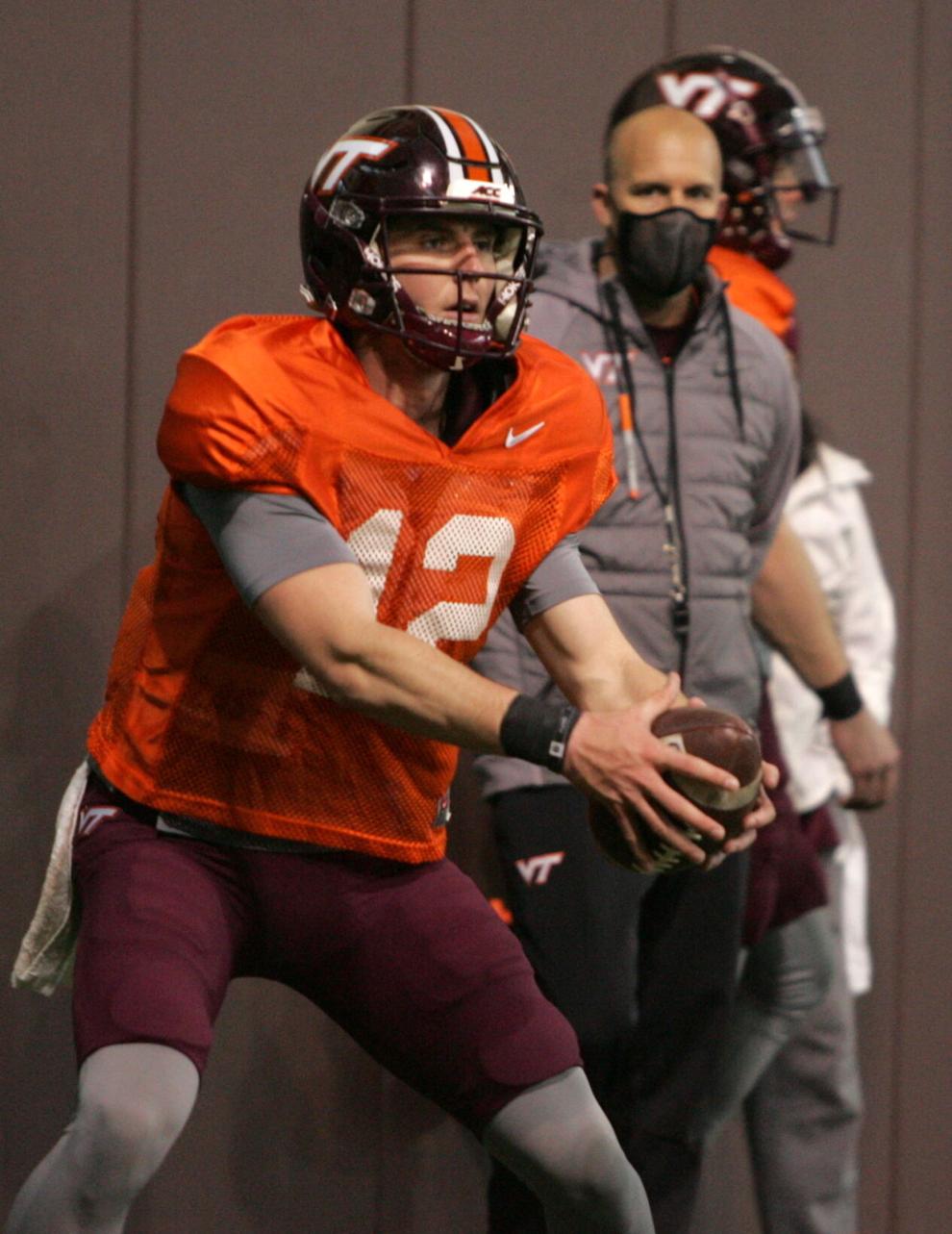 Brad Cornelsen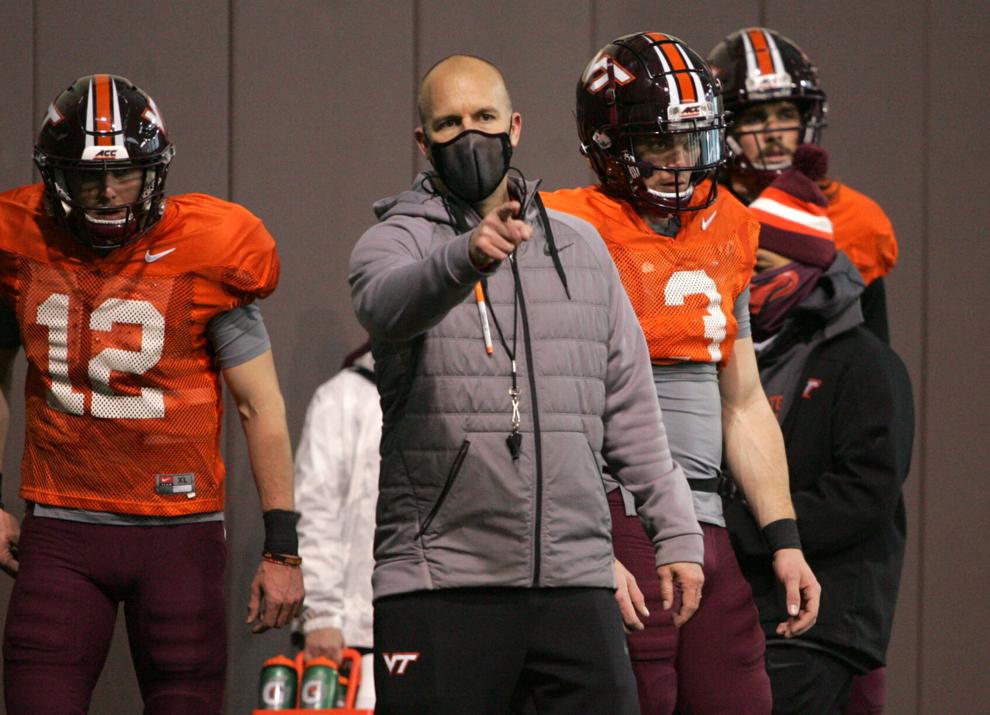 Connor Blumrick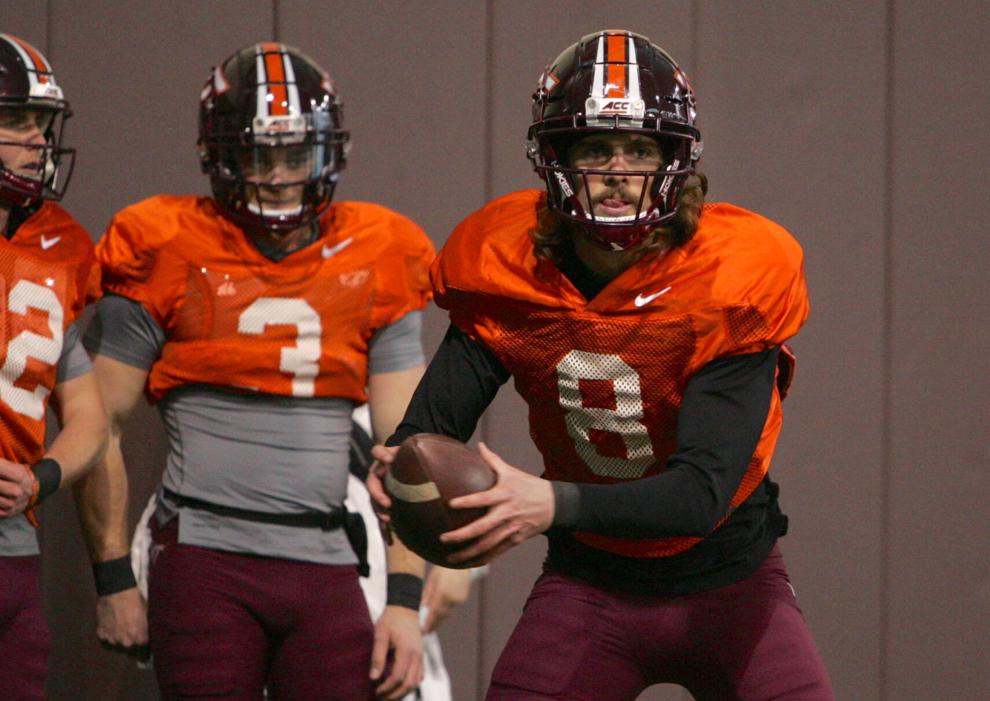 Connor Blumrick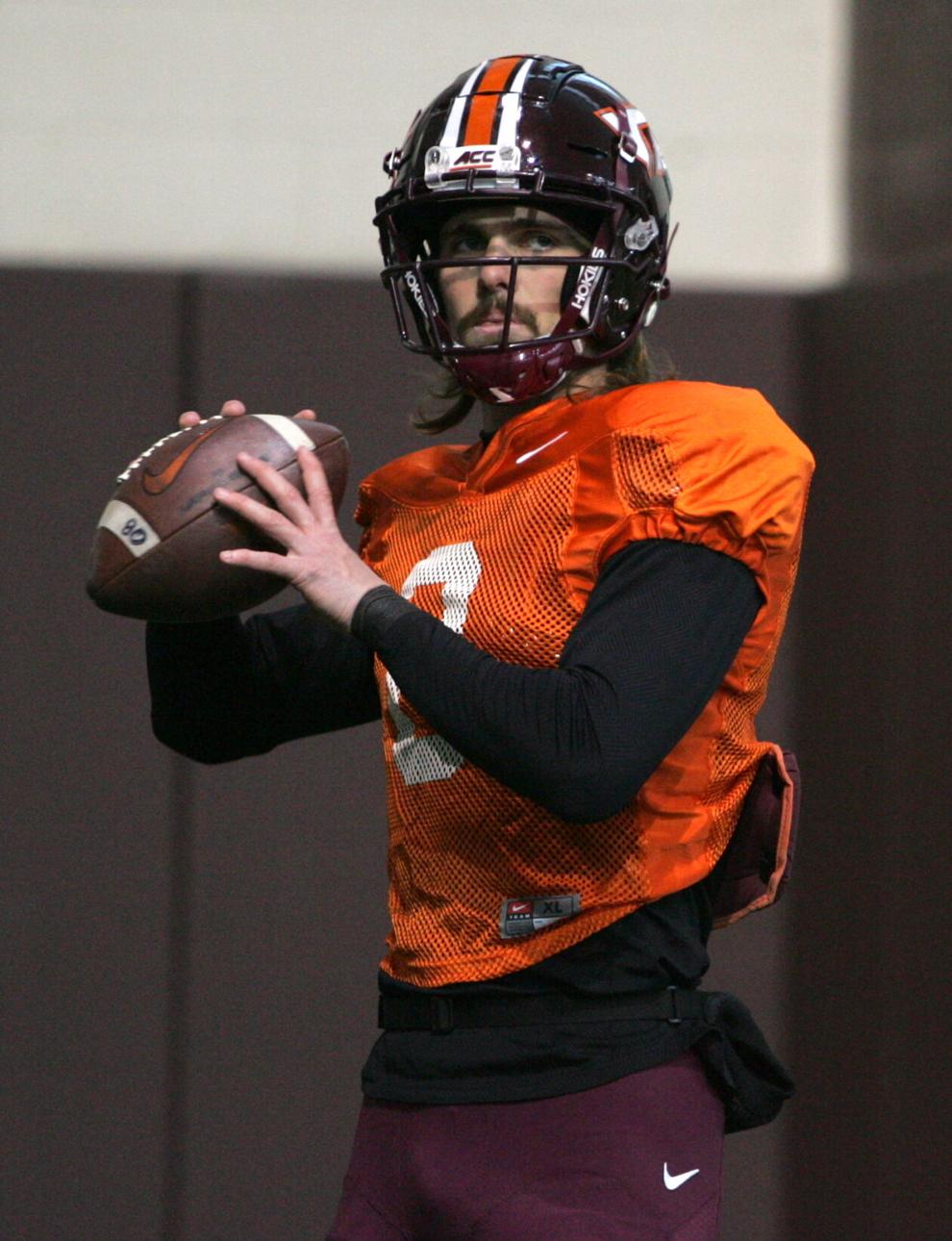 Changa Hodge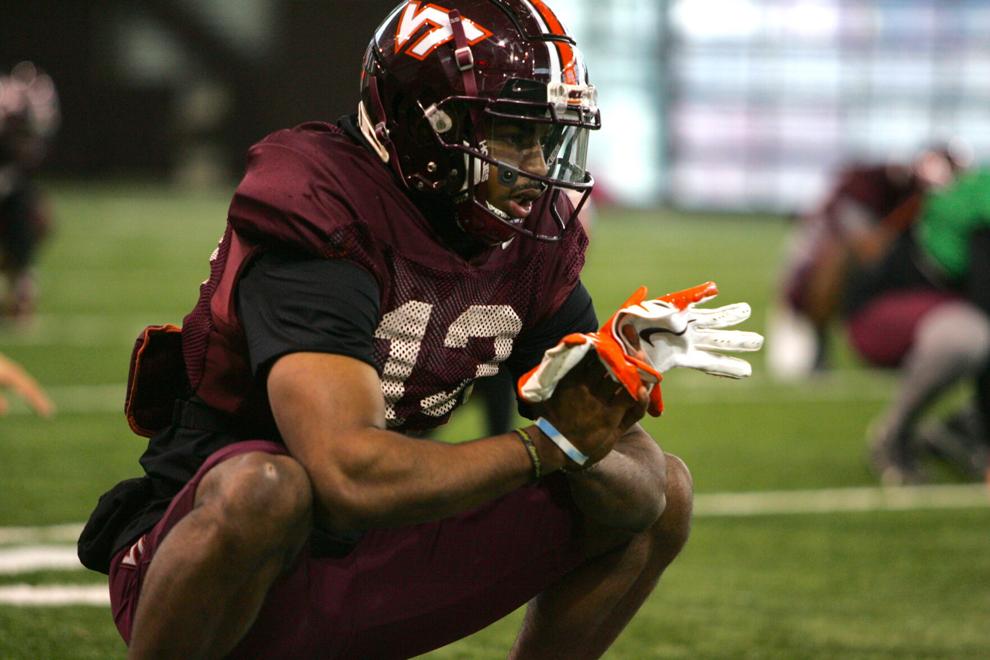 Tre Turner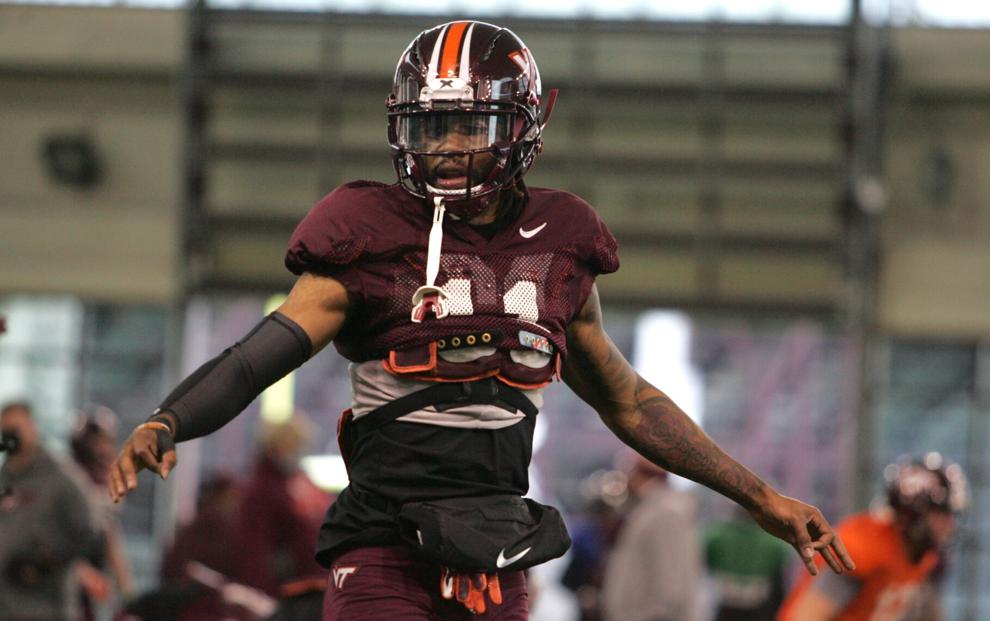 Jaden Cunningham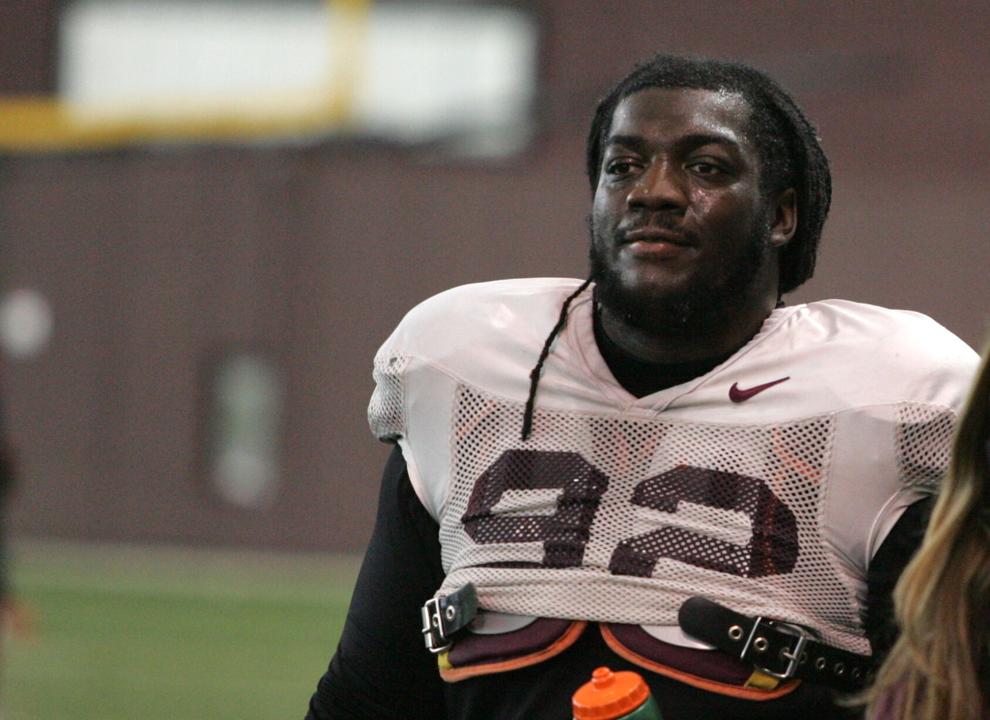 Braxton Burmeister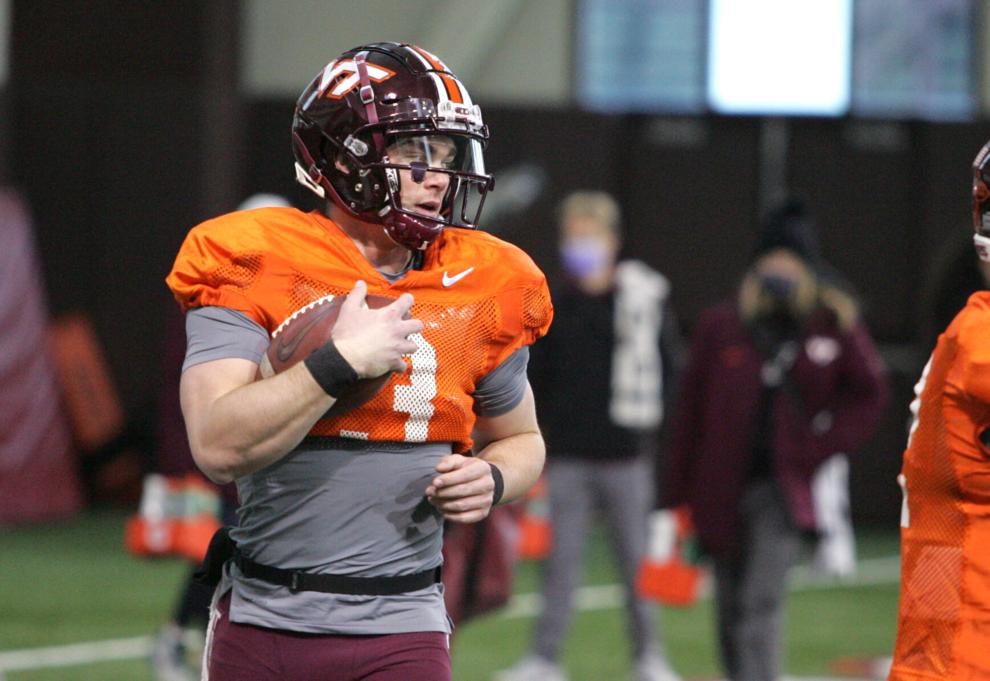 Jafar Williams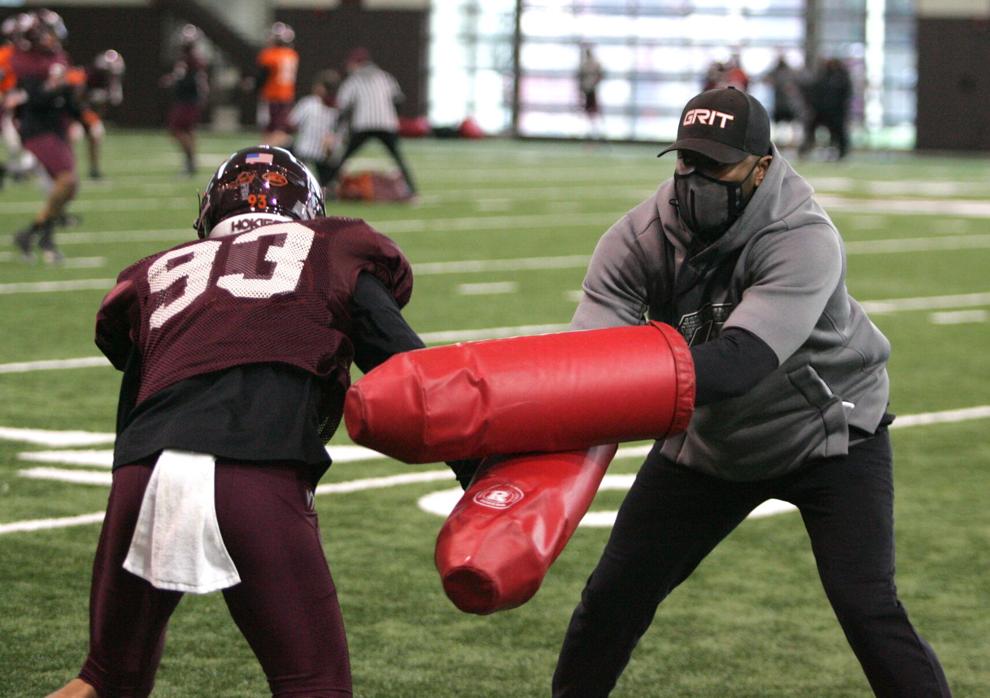 Jaylen Griffin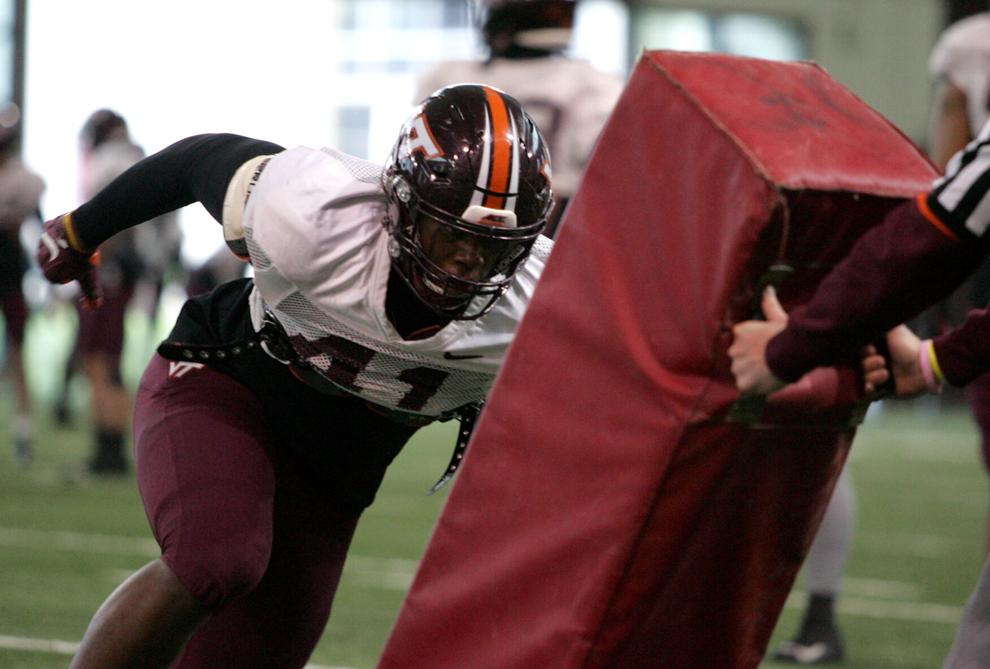 TyJuan Garbutt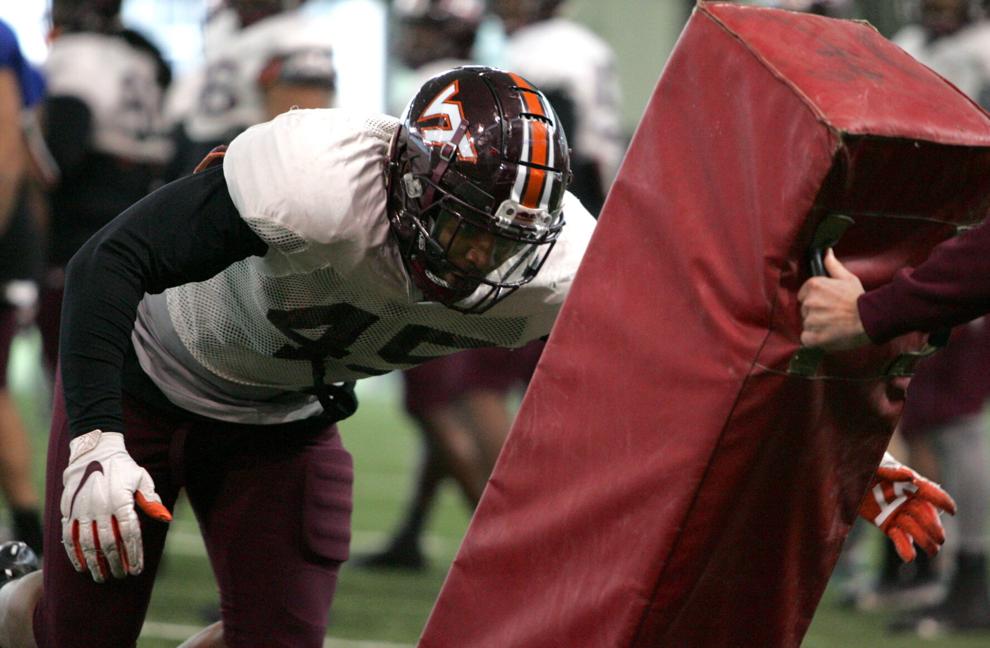 Da'Shawn Elder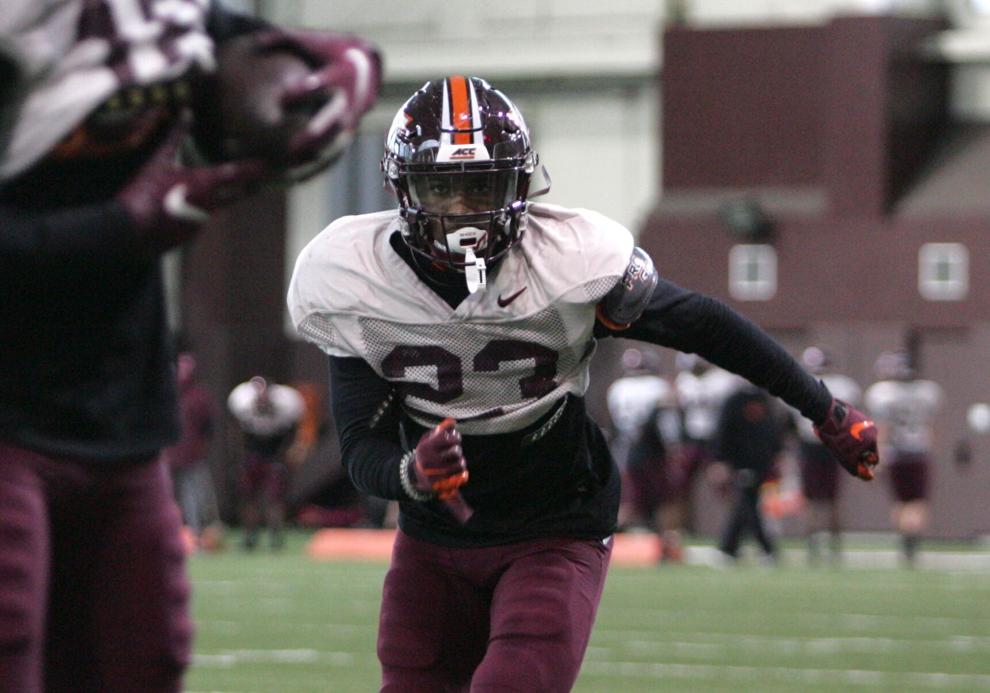 Dean Ferguson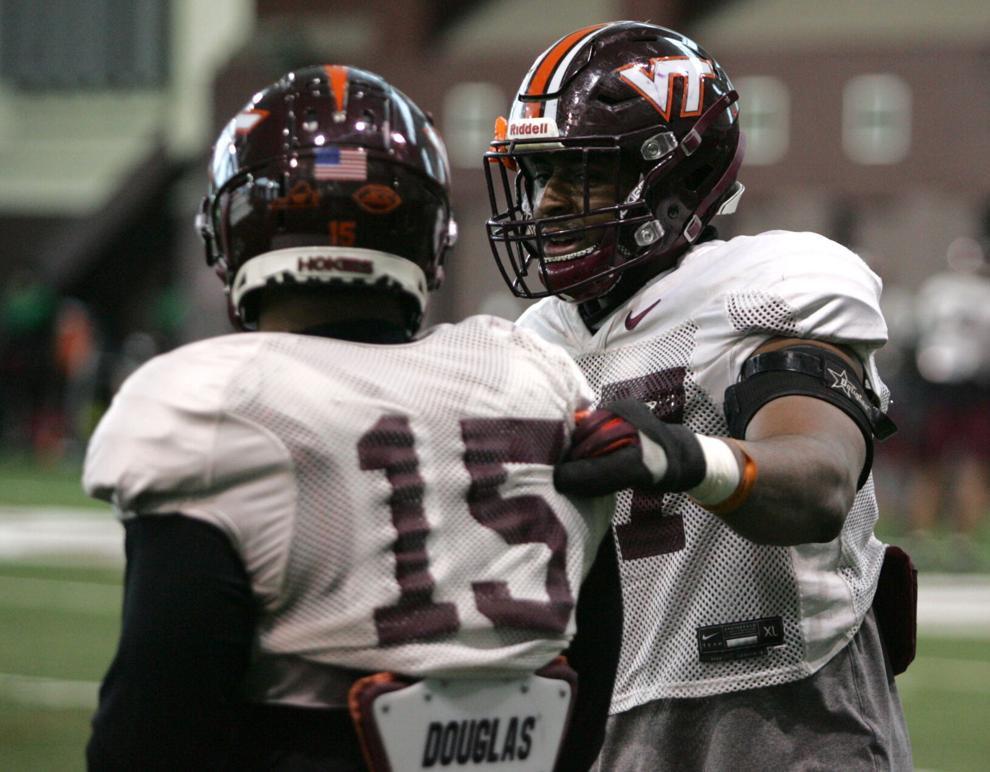 Isi Etute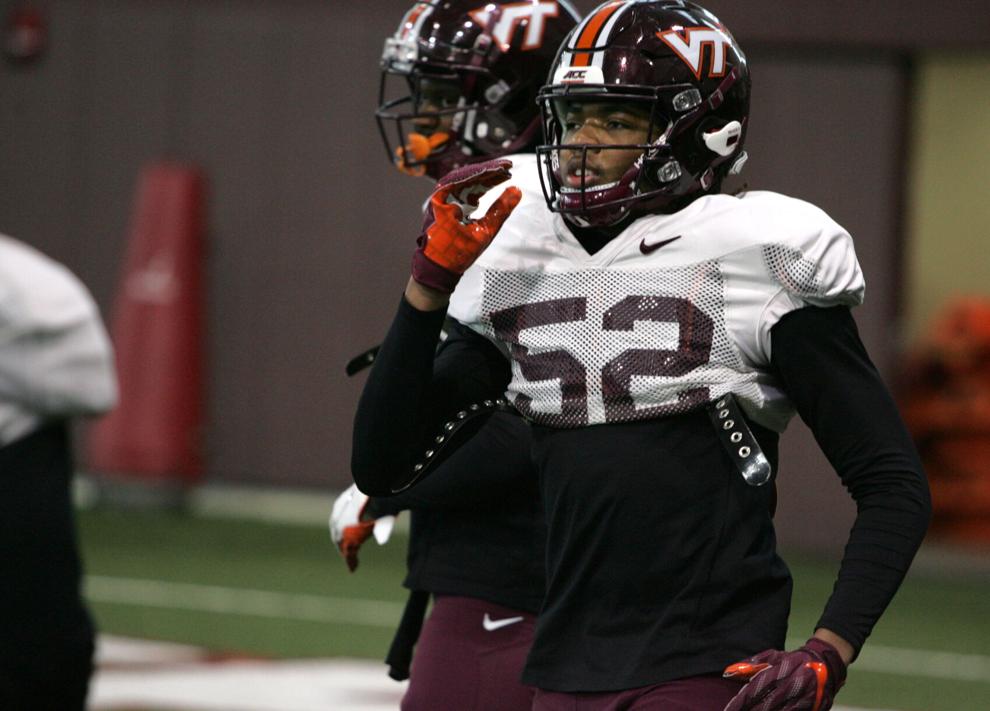 Devin Taylor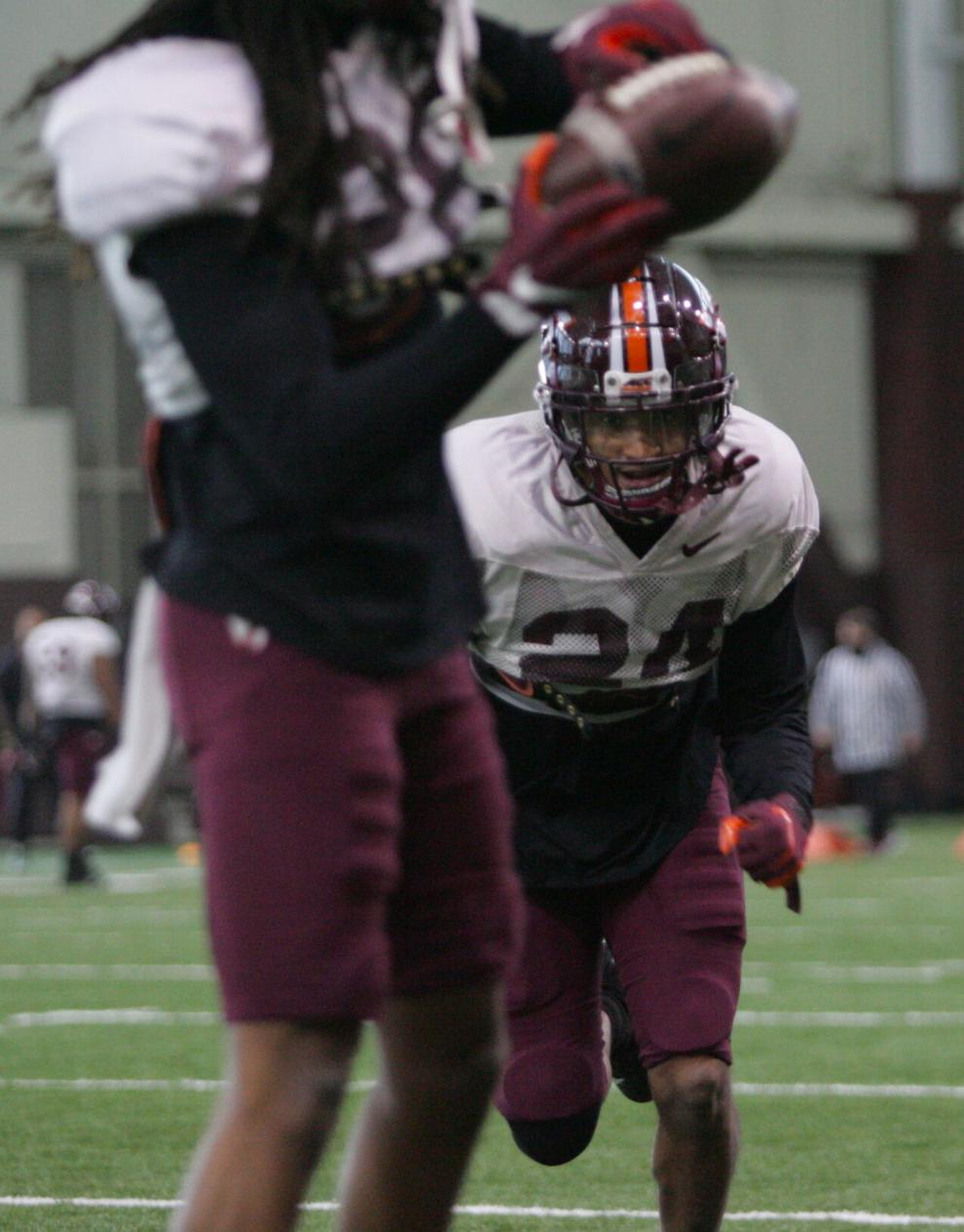 Dax Hollifield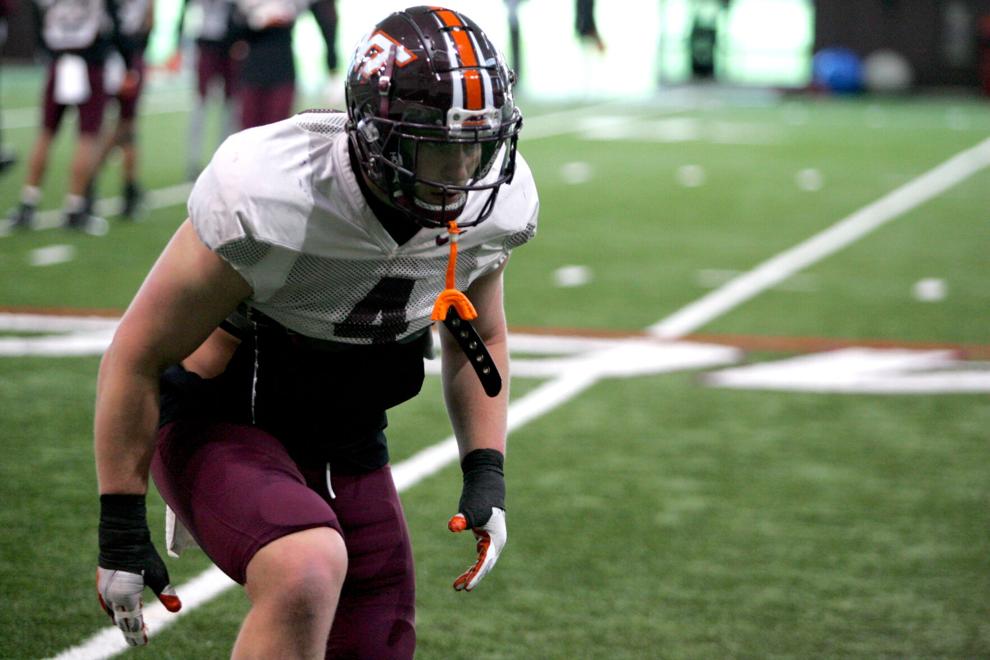 Virginia Tech offensive line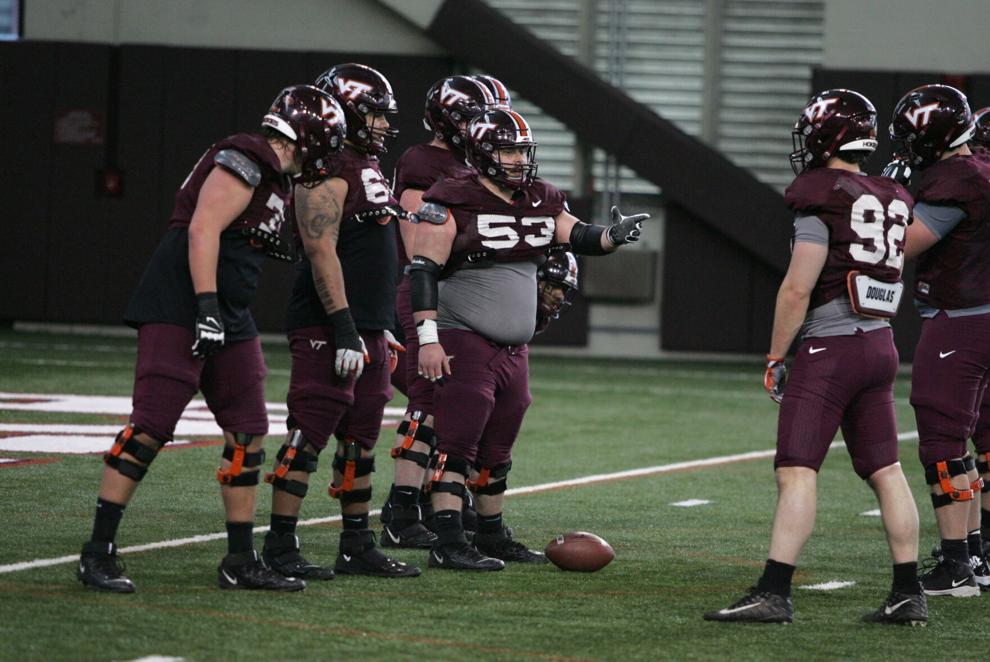 Kaden Moore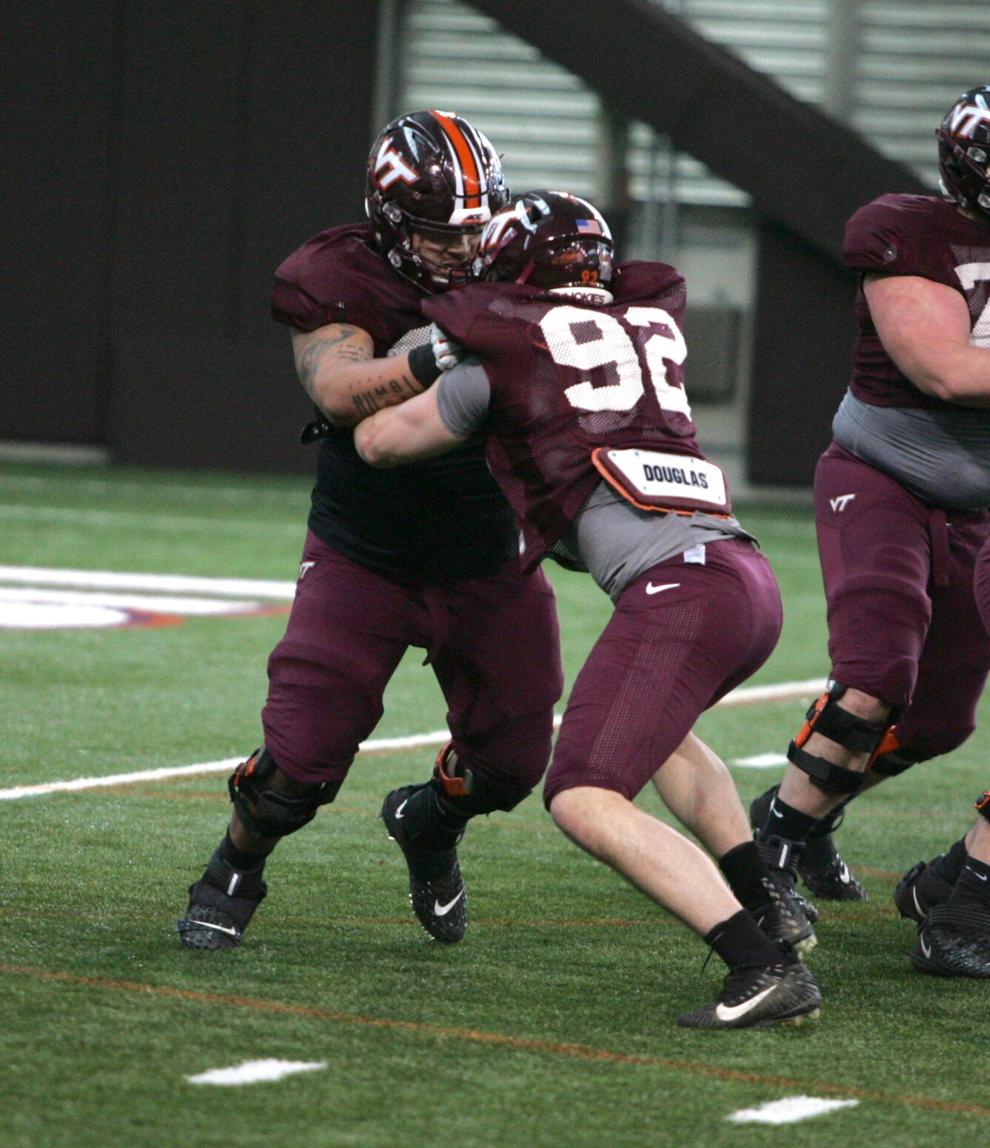 Jermaine Waller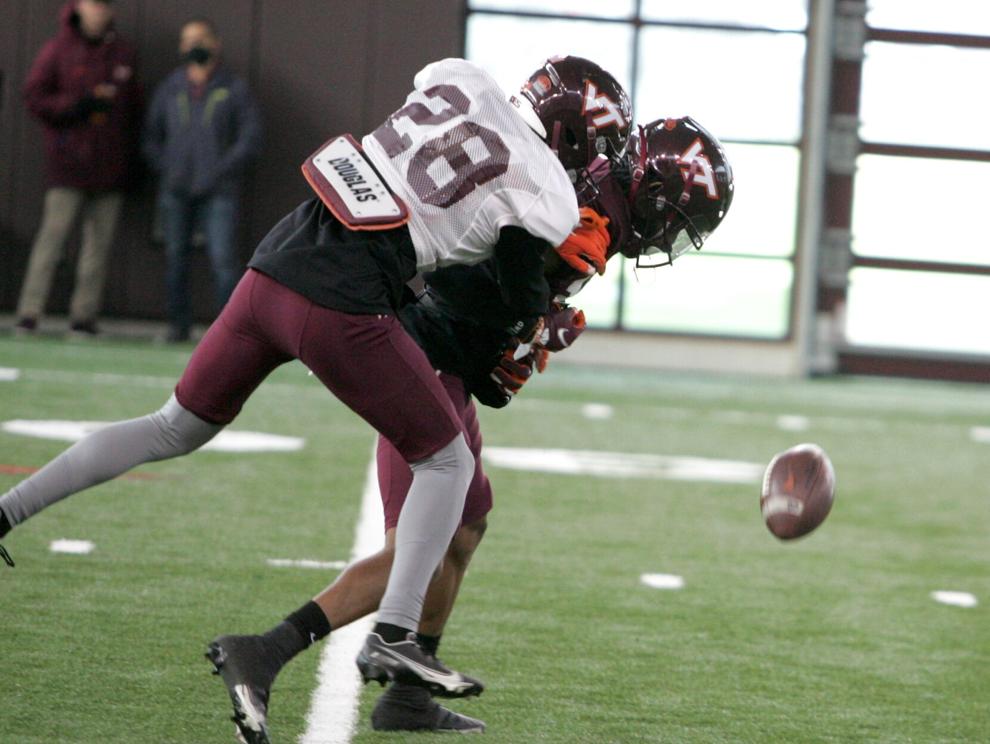 Ryan Smith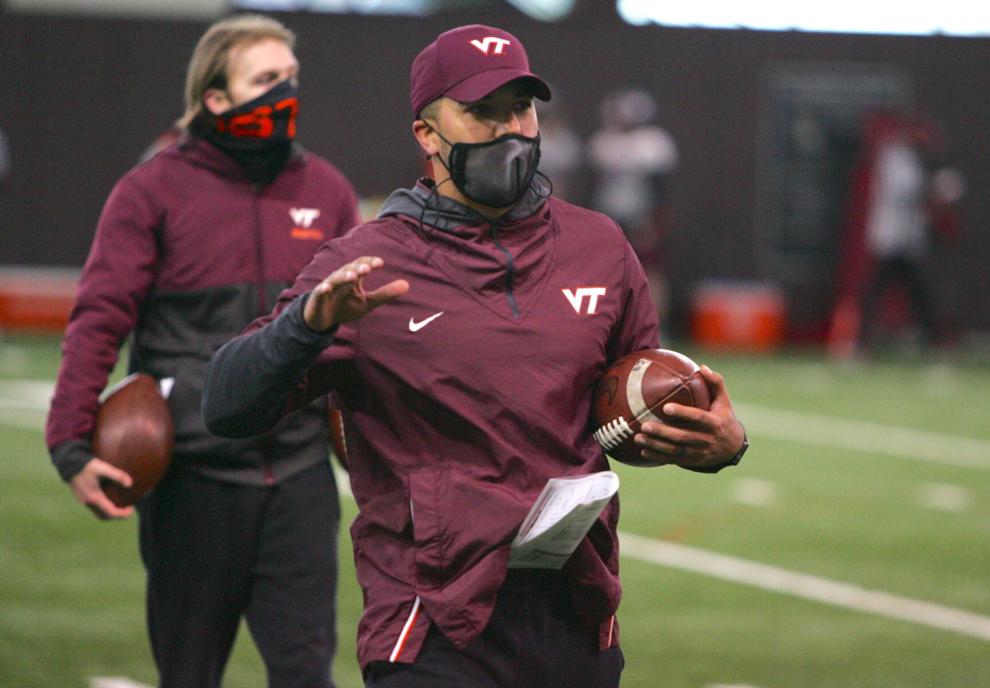 Tyree Saunders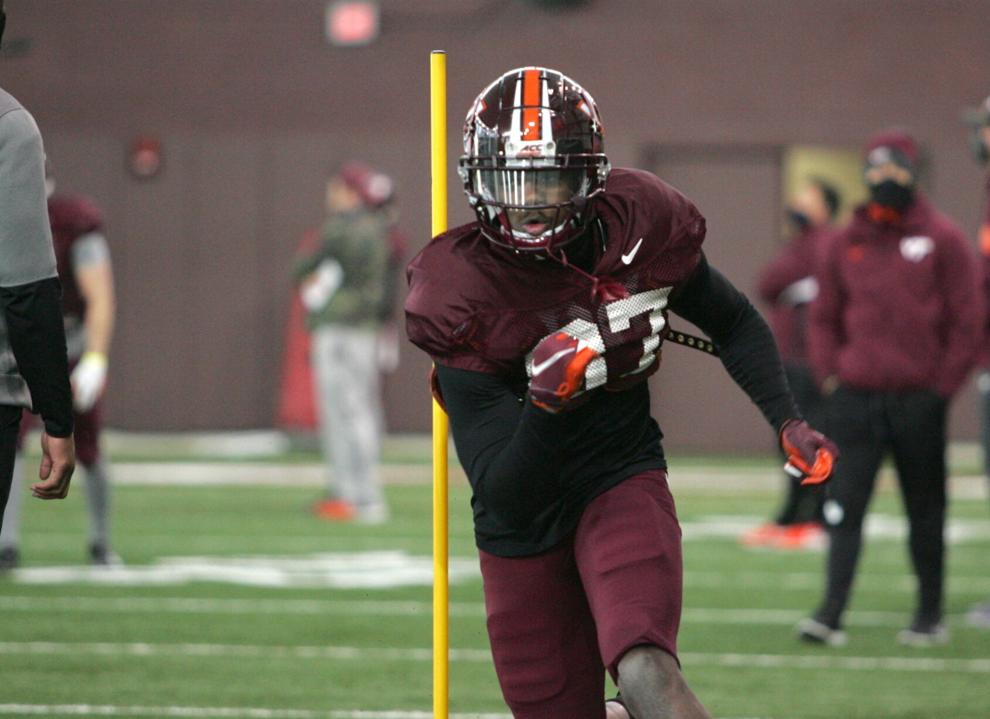 Emmanuel Belmar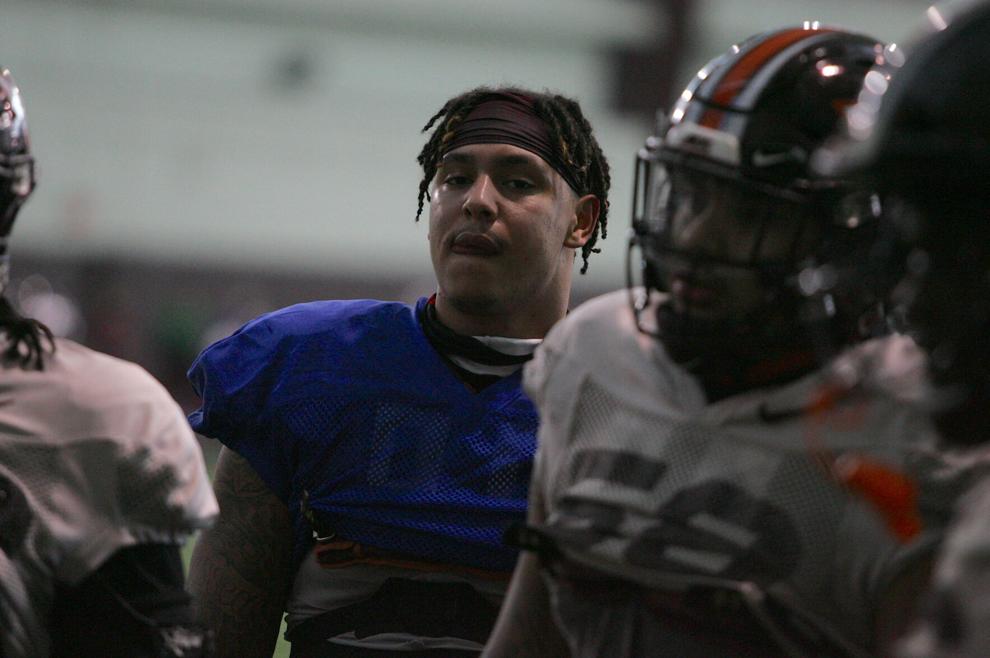 HIDE VERTICAL GALLERY ASSET TITLES