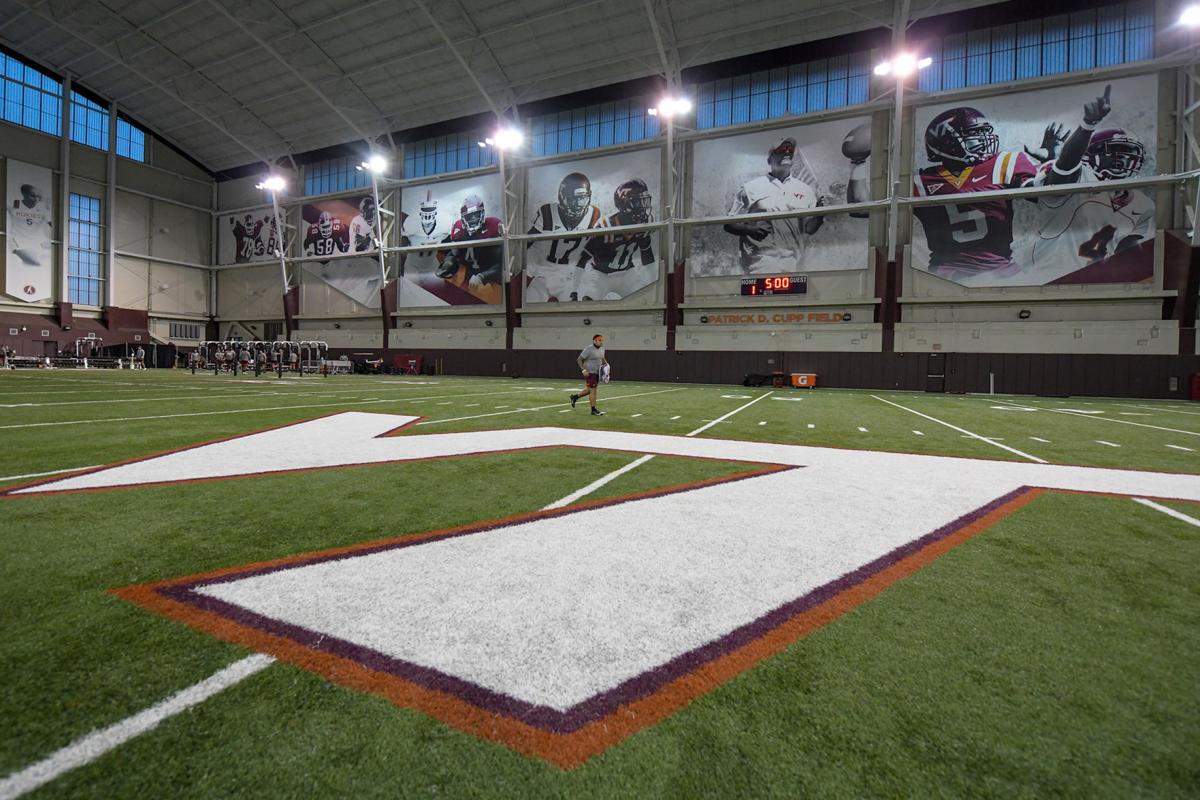 BLACKSBURG — The ACC's final COVID-19 postponement guidelines gives each member school's chief medical officer wide latitude in the decision-making process.
Virginia Tech provided a copy of the finalized guidelines to the media on Saturday — the two-page document is dated Sept. 9, 2020 — after postponing its game against Virginia.
Tech athletic director Whit Babcock said the team failed to meet a "number" of the criteria outlined in the guidelines over the weekend, but the only specific threshold listed for football is whether a team has at least seven scholarship offensive lineman available.
The responsibility for postponing a game falls to each team doctor, who is left to decide if the team has an "adequate number of players from its original full roster" available. According to Babcock, Tech chief medical officer Mark Rogers told administrators it wasn't safe to play after a significant number of backlogged positive cases came back on Thursday.
The Big 12 issued postponement guidelines with thresholds that outlined minimum number of overall players (53), offensive lineman (7), interior defensive lineman (4) and quarterbacks (1).
There are additional game discontinuation considerations for all sports that the ACC Medical Advisory Group came up with related to testing concerns, contact tracing and community spread. The number of coronavirus cases in Blacksburg continues to rise, but Babcock didn't reference any of those issues over the weekend.
When asked about the lack of transparency, Babcock said each school's athletic director and chief medical officer must sign an attestation document that confirms the validity of their testing process.
"We all have comfort with that process in the ACC," Babcock said. "… You have to make sure your opponent knows your testing protocol, your results and vice versa."
But it's still unclear how forthcoming teams need to be with their opponent.
The ACC said there would be a standardized process for sharing coronavirus-related data each week, but a league spokesperson declined to discuss if those reports will include anything beyond a team's overall number of cases (or players in quarantine).
"We have some internal benchmarks in the ACC and all have agreed to certainly no gamesmanship," Babcock said. "There was none of that here. If we could line up and play, we would have lined up and play with whoever we have.
An additional component of the ACC's COVID-19 cancellation guidelines is a list of considerations for season postponement. A season can continue as long as 50% or more of the ACC teams that start the season are able to compete. For football, the ACC will consider postponing the football season if either the SEC or Big XII cancel their seasons. 
The following is a list of considerations that could be used to determine if a season could be postponed, according to the document...
• So long as 50% or more of the ACC teams that start the season in that sport continue to compete in that sport, the season can be continued. For example, if four (4) of the seven (7) field hockey teams are unable to compete, the field hockey season could be postponed.
• Prohibitive policies implemented by state, local and campus health authorities or leadership;
• Campus disruption precluding the continuation of practices and/or competition;
• COVID-19 clusters (as defined by the institution and/or local public health officials) within multiple teams resulting in full discontinuation of the season rather than limited isolation of participants;
• The inability to travel safely and compete in away venues without contracting or spreading COVID-19; and
• Either the SEC or Big XII discontinue their plans to play football in fall 2020 and the likely cancellation of the national championship and other postseason opportunities.
Mike Niziolek is the Virginia Tech football beat writer for The Roanoke Times. Follow him on Facebook and Twitter.