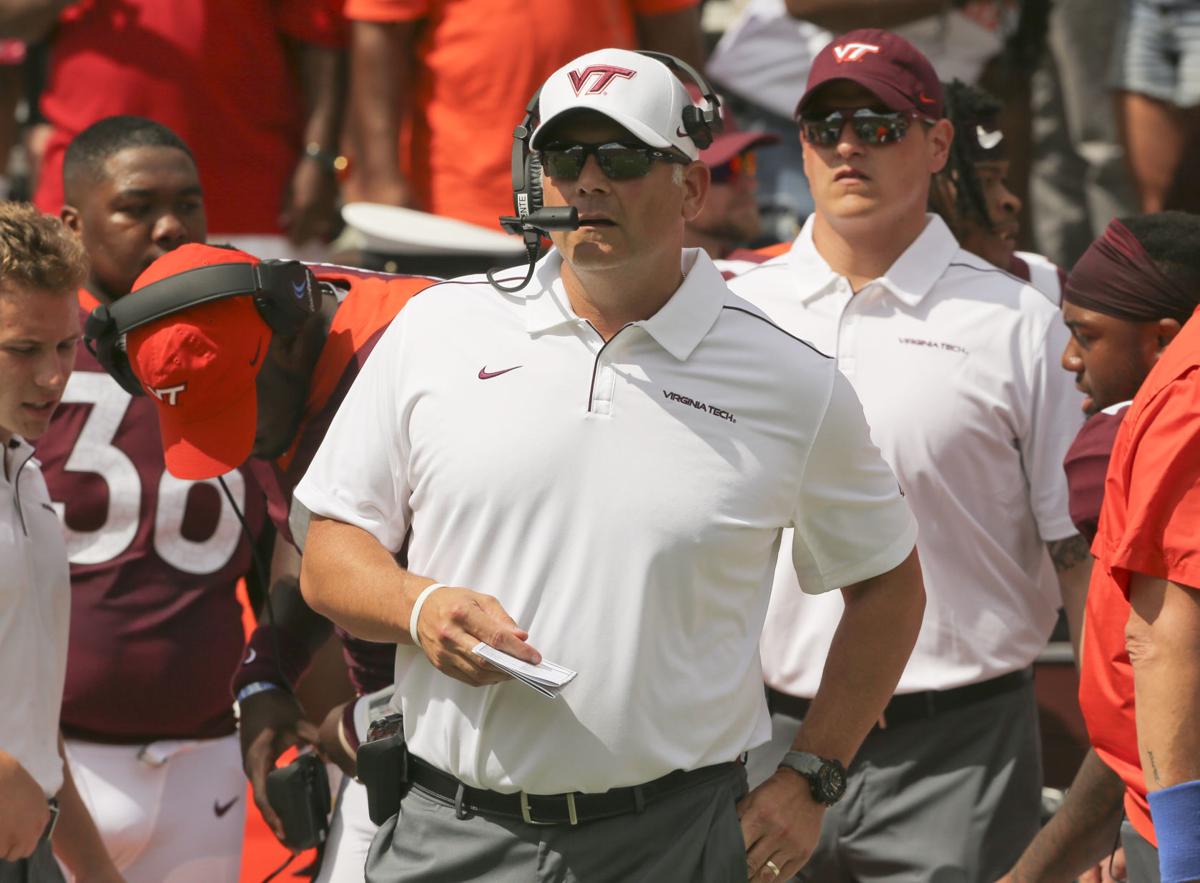 "This year at Virginia Tech, at our workouts, I started having deep concerns about staying healthy," Farley wrote. "Guys were going home, going to Myrtle Beach, coming back to campus, and we weren't getting tested. We're all together, working out, close to each other, and you have no real idea who might have it, if anybody might have it. One day I looked around, and we were like 100-deep in our indoor facility, no masks. My concern grew more and more."
Farley is considered by most draft experts a potential first-round pick in next year's NFL draft. The defensive back made first-team All-ACC last season and led the league with 16 passes defended. 
Virginia Tech initially declined comment, but eventually put out statements by chief medical officer Mark Rogers and head coach Justin Fuente.
"The health and welfare of our student-athletes and staff, as well as the Virginia Tech and surrounding communities continues to be our foremost priority," Rogers said.
Rogers played a central role in developing Tech's COVID-19 guidelines and is on the ACC's COVID-19 medical board.
His statement outlined much of what The Roanoke Times reported in early July — players are tested and isolated before being cleared for workouts, the university has adopted strict cleaning protocols for all facilities and all staff members are required to wear personal protective equipment whenever they are indoors.
Tech players returned to campus for voluntary workouts in early June with first-year players arriving at the start of July. Walkthroughs were permitted to start on July 24 under the preseason calendar the NCAA approved in May.
According to Rogers, follow-up testing is done on a "regular basis in accordance with Centers for Disease Control, ACC and NCAA recommendations." The university has no plans to release testing data for student-athletes.
Without directly referencing Farley's comments, Rogers explained that large groups of student-athletes are allowed to workout and practice without masks in the team's indoor practice field because the health department considers it an "open-air facility" when all the large bay doors are open.
Fuente put out his statement after addressing Farley's comments with the team and reaching out to the defensive back directly.
"I spoke with Caleb earlier today and I feel much better about the context of his comments regarding his personal concerns regarding COVID-19," Fuente said. "In our conversation I also told Caleb that I will always love and support him and that I'm looking forward to cheering him on as he pursues his dream of playing in the National Football League. We at Virginia Tech will always wish Caleb Farley and his family the very best."
Fuente also reiterated his confidence in the team's medical staff and the procedures they have put in place for the 2020 season. 
Mike Niziolek is the Virginia Tech football beat writer for The Roanoke Times. Follow him on Facebook and Twitter.
Concerned about COVID-19?
Sign up now to get the most recent coronavirus headlines and other important local and national news sent to your email inbox daily.