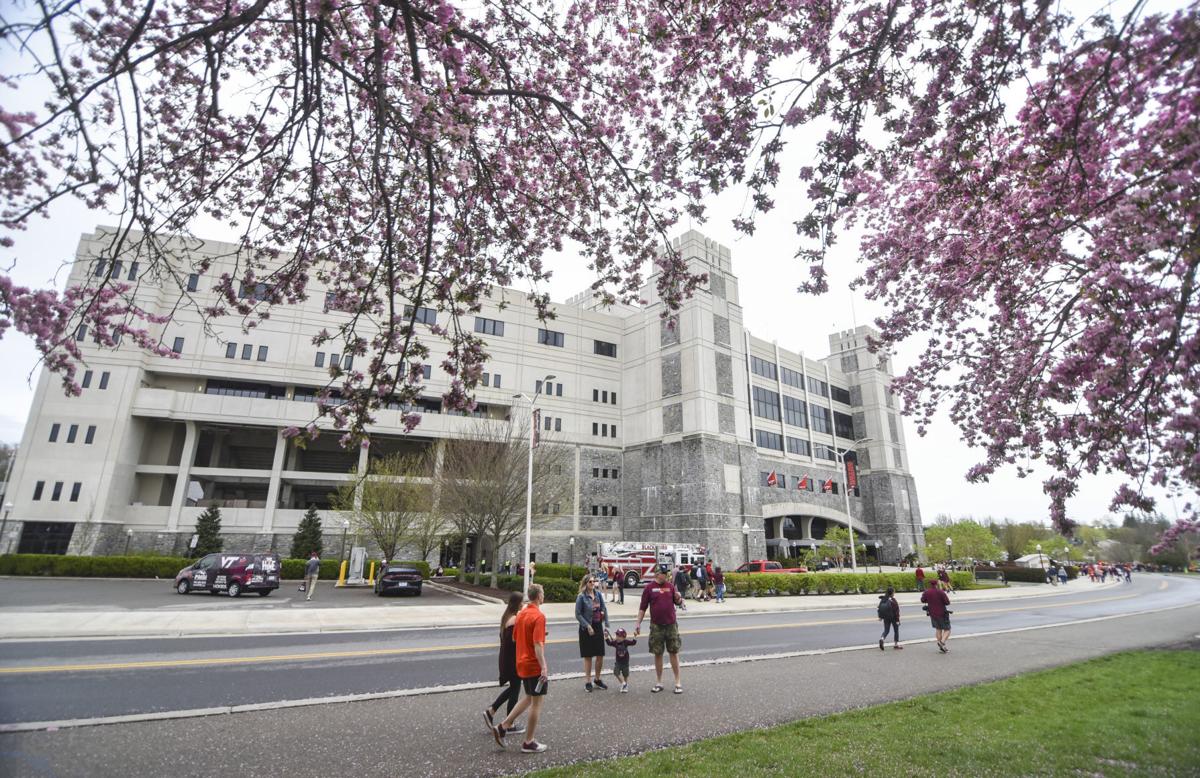 BLACKSBURG — Virginia Tech released a detailed plan on Monday for how the fall semester will look for returning students in response to the COVID-19 pandemic.
"One of the most challenging aspects of life on campus during a pandemic is the management of large crowds at performances and athletic events," according to the school's site said.
The university said fans shouldn't expect full stadiums in the fall — "such events are not possible at the densities to which we are accustomed" — and promised to release specific protocols for attendance later this summer.
A spokesperson for the athletic department said that no final decisions on attendance limits have been made. 
Virginia Tech athletic director Whit Babcock addressed the prospect of playing games without fans in April. The athletic department has worked up models for games with no fans, limited fans and full fan attendance.
"I would never say never because we were going to play the NCAA [basketball] Tournament without any fans, but I would have to lean — if it's not safe enough for fans and students to come back, I would have a hard time operating a football game under that premise," Babcock said. "But if I've learned nothing else, it's that things change very rapidly."
For there to even be a fall football season, Tech says players must be able to safely conduct practices by mid-July. A six-week preseason camp has been publicly floated by many athletic directors and coaches in recent weeks.
"With respect to football, the NCAA and the ACC are evaluating return-to-play models," Tech said. "If practices cannot be conducted safely by mid-July, the start of the season could be delayed."
The coaching staff hopes to bring more students back to campus in the coming weeks and add them to the mix once they are medically cleared.