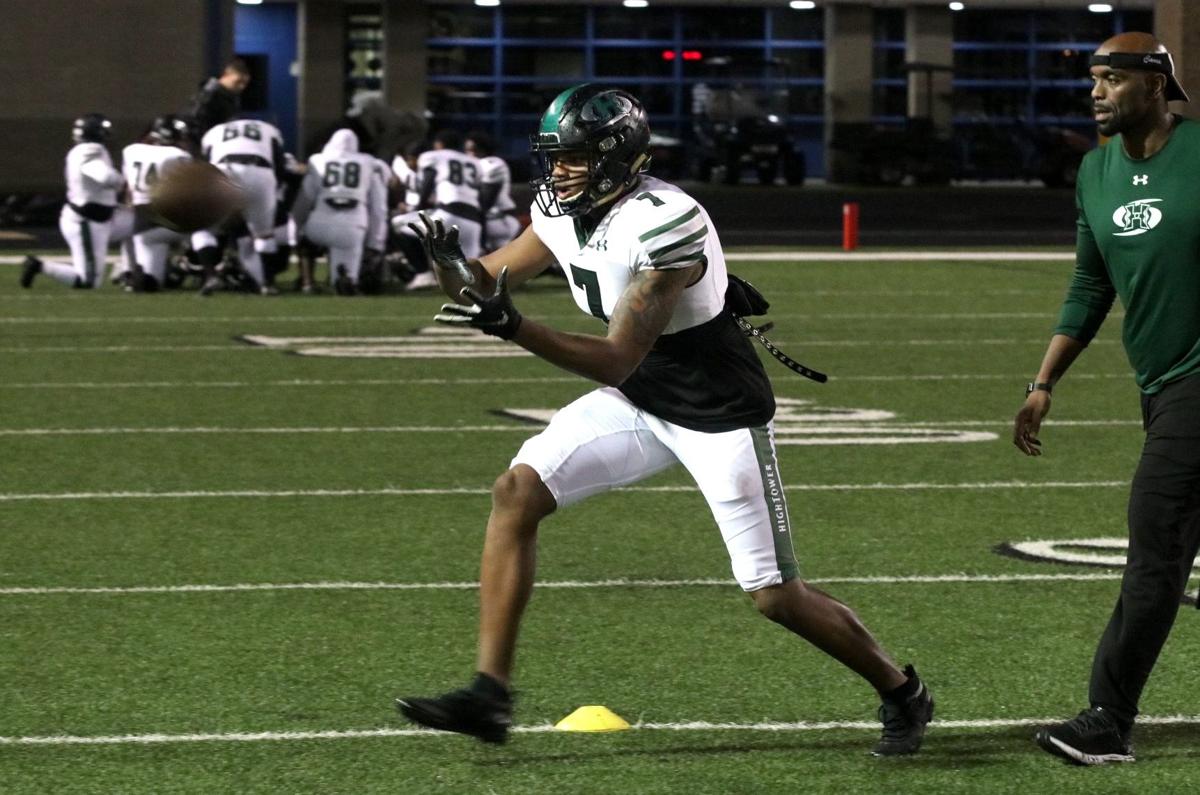 Three-star wide receiver Latrell Neville announced in a social media post on Saturday night he is re-opening recruitment. 
"The decision at hand is which university is best equipped to develop me both on and off the field," Neville wrote. "At first through guidance of those around me and a supportive coaching staff at Virginia Tech I came to the conclusion that VT was the best fit for me. However after months of deliberation I've come to the conclusion that I may have been hasty in my decision making."
Hightower receivers coach Michael Carter was hopeful that Neville's decision to commit to Virginia Tech would stick when speaking to The Roanoke Times in April. 
"We didn't want a situation where he was decommitting three weeks later or a month later, as a staff we really harped on making sure you are solid in the decision you make," Carter said.
But the a 6-foot-3, 195-pounder from Hightower High School (Missouri City, Texas) has voiced doubts about his decision on social media since four-star quarterback Dematrius Davis decommitted in early May. 
The receiver has more than 40 scholarship offers including ones from LSU, Alabama, Auburn, Florida, Georgia, Michigan, Ohio State, Oklahoma and Oregon.
According to 247 Sports composite rankings, Neville was the highest ranked player verbally committed to Tech in 2021. 
Tech has one other receiver verbally committed for 2021 (Jaylen Jones), but is likely looking to add up to three more with the team's depth at the position taking a hit when four receivers entered the transfer portal back in January. 
Mike Niziolek is the Virginia Tech football beat writer for The Roanoke Times. Follow him on Facebook and Twitter.