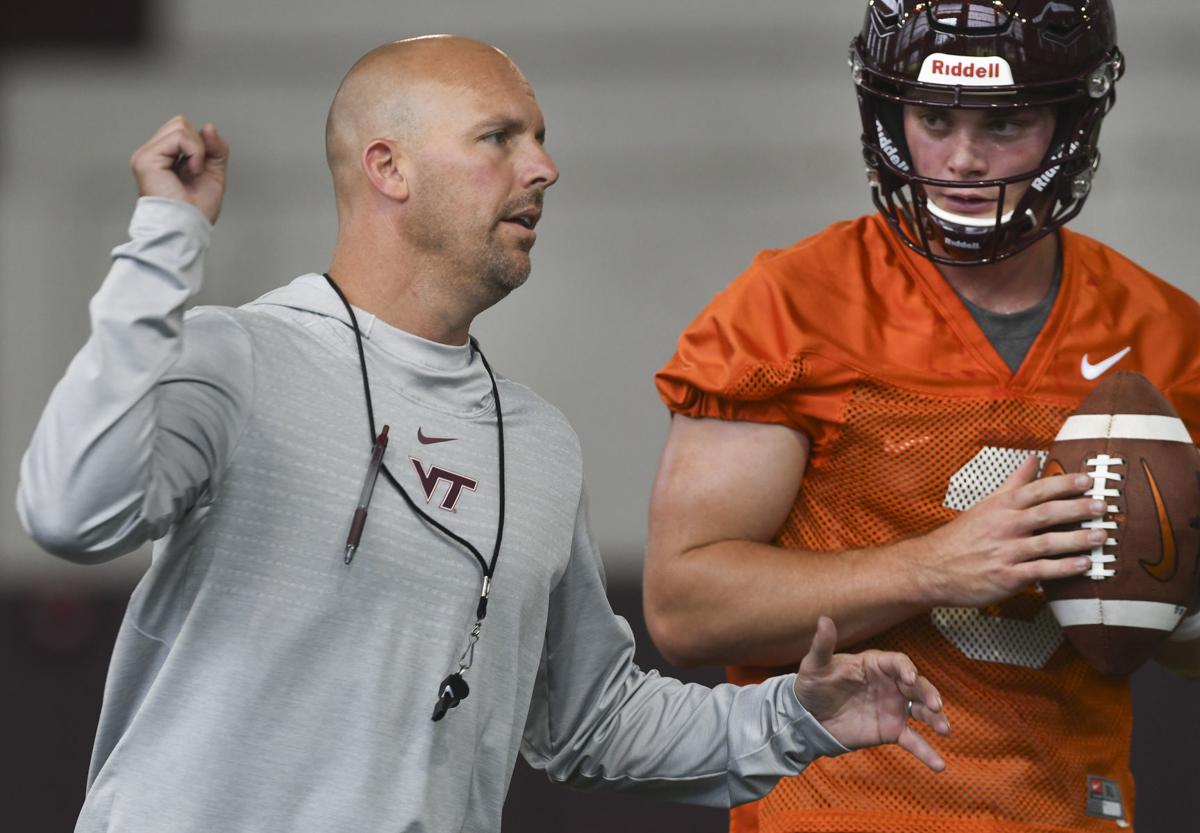 BLACKSBURG — Virginia Tech athletic director Whit Babcock wanted to lock in offensive coordinator Brad Cornelsen and offensive line coach Vance Vice to new deals before their current letters of appointment expired this month, but the COVID-19 pandemic has delayed that process.
The university hasn't instituted any pay cuts or furloughs, but there is a hiring freeze in place and the school's human resource department isn't issuing new letters of appointment for non-contract or hourly employees.
Special teams coach James Shibest's was also given a new letter of appointment in 2018, but his deal doesn't expire until next year.
According to a Tech spokesperson, all non-contract and hourly employees are working on their previous letters of appointment, which includes the two assistant coaches. The university's letters of appointment typically expire in June.
Babcock said he wanted to "refocus" on extending Cornelsen and Vice after coach Justin Fuente's brief flirtation with the Baylor coaching job back in January, but a spokesperson declined to discuss whether the deals were just waiting for approval by the university or work still needs to be done to finalize the terms.
Tech announced financial details for new staff members in February with a $500,000 salary for Tracy Claeys, $400,000 for Bill Teerlinck, $175,000 for Darryl Tapp and Ryan Smith. Justin Hamilton, who was promoted to defensive coordinator, will make $600,000 in 2020. New running backs coach Adam Lechtenberg will make $200,000 after making $175,000 as the team's director of player development.
Babcock confirmed to The Roanoke Times they were all multi-year letters of appointment.
Mike Niziolek is the Virginia Tech football beat writer for The Roanoke Times. Follow him on Facebook and Twitter.