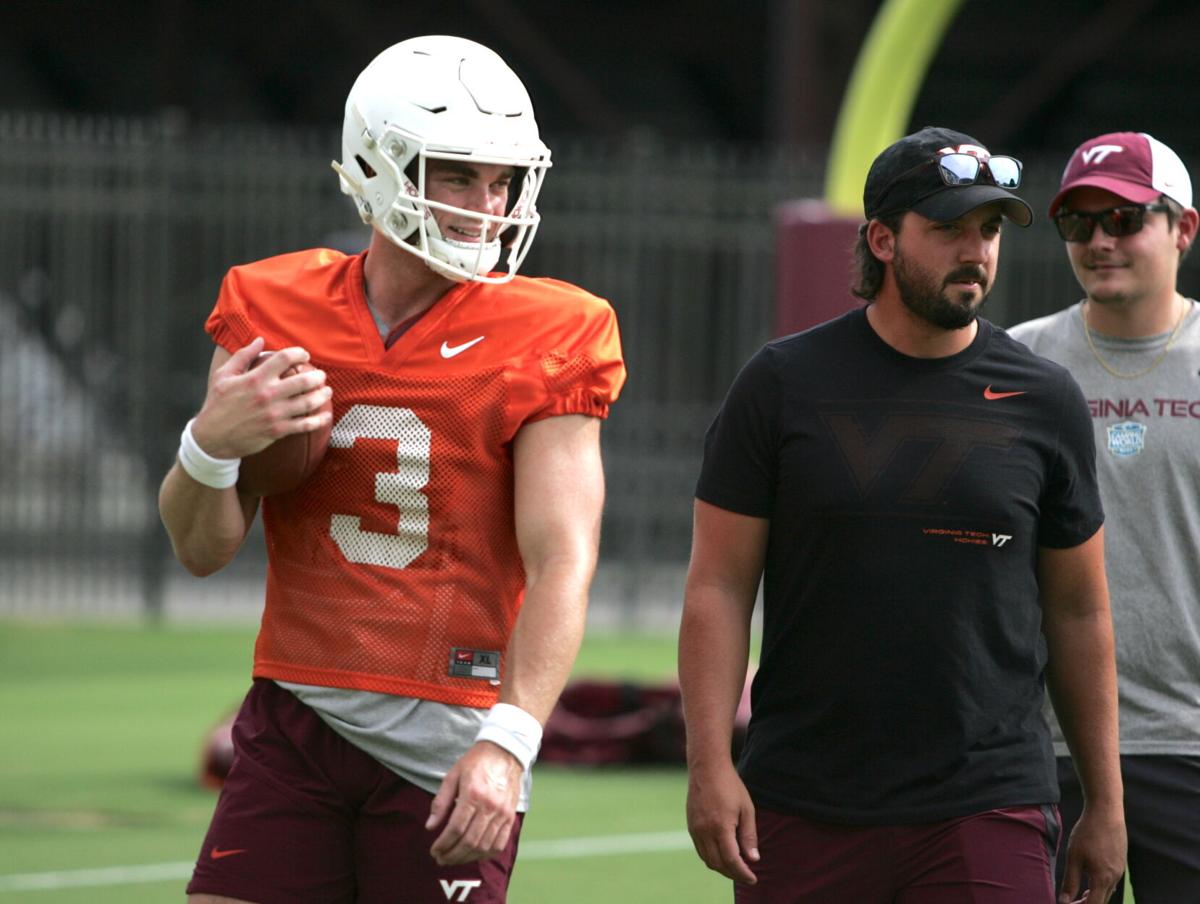 (UPDATED 8/21) BLACKSBURG — Virginia Tech is projected to go into the fall with 86 scholarship players.
The NCAA granted all fall student-athletes an additional year in the wake of the COVID-19 pandemic and will allow FBS teams to go over the 85 scholarship limit next year thanks to the rule change.
Here's an updated look at the chart...
Freshmen: 19 (7 redshirt, 12 second-year)
Scholarship players for 2020: 86
| | | | | | |
| --- | --- | --- | --- | --- | --- |
| Position  | Senior  | Junior  | Sophomores  | Freshman  | Incoming Freshman  |
|  QB (4) |   | Braxton Burmeister (RS), Connor Blumrick (GRAD)   |   | Knox Kadum (RS) | Tahj Bullock |
|  RB (10) |   | Marco Lee (JUCO), Jalen Holston (RS), Raheem Blackshear (RS) | Keshawn King | Tahj Gary (RS), Jalen Hampton, Jordan Brunson | Chance Black, Kenji Christian, Malachi Thomas |
|  WR (11) | Changa Hodge (GRAD) | Tre Turner | Kaleb Smith (RS), Tayvion Robinson | Jaden Payoute (RS), Dallan Wright | Jaylen Jones, Da'Wain Lofton, Christian Moss, D.J. Sims, Keli Lawson |
|  TE (4) |   | Drake Deiulis (RS), James Mitchell | Nick Gallo  |   | Jared Gibble |
|  OL (14) | Johnny Jordan (GRAD), Tyrell Smith | Lecitus Smith (RS), Silas Dzansi (RS), Brock Hoffman (RS) | Luke Tenuta (RS) | Jesse Hanson (RS), Parker Clements, Kaden Moore, Derrell Bailey | Bryce Goodner, Danijel Miletic, Bob Shick (JUCO), Jack Hollifield |
|  DE (7) |   | Jaylen Griffin (RS), TyJuan Garbutt (RS), Amare Barno (RS) | Eli Adams (RS) |  Wilfried Pene | Mattheus Carroll, Cole Nelson  |
|  DT (5) | Jordan Williams (GRAD) |   | Mario Kendricks, Norell Pollard | Josh Fuga (RS)  | Desmond Mamudi  |
|  LB (10) | Austin Rosa (GRAD) | Dax Hollifield | Alan Tisdale (RS), Keshon Artis (RS) | Dean Ferguson (RS), Lakeem Rudolph, CJ McCray  | Isi Etute, Will Johnson, Jaden Keller |
|  CB (9) |   | Jermaine Waller, Brion Murray | Armani Chatman (RS), Nadir Thompson (RS) | Ny'Quee Hawkins (RS), Dorian Strong | D.J. Harvey, Nyke Johnson, Elijah Howard |
|  S (10)  | Tae Daley (GRAD) | Chamarri Conner, Devon Hunter (RS) | Nasir Peoples (RS) | J.R. Walker (RS), Keonta Jenkins | Jalen Stroman, Da'Shawn Elder, Jalen Hoyle, Jordan McDonald |
|  K (1) | John Parker Romo |   |   |   |   |
|  P/LS (1) |   | Oscar Shadley  |   |   |   |