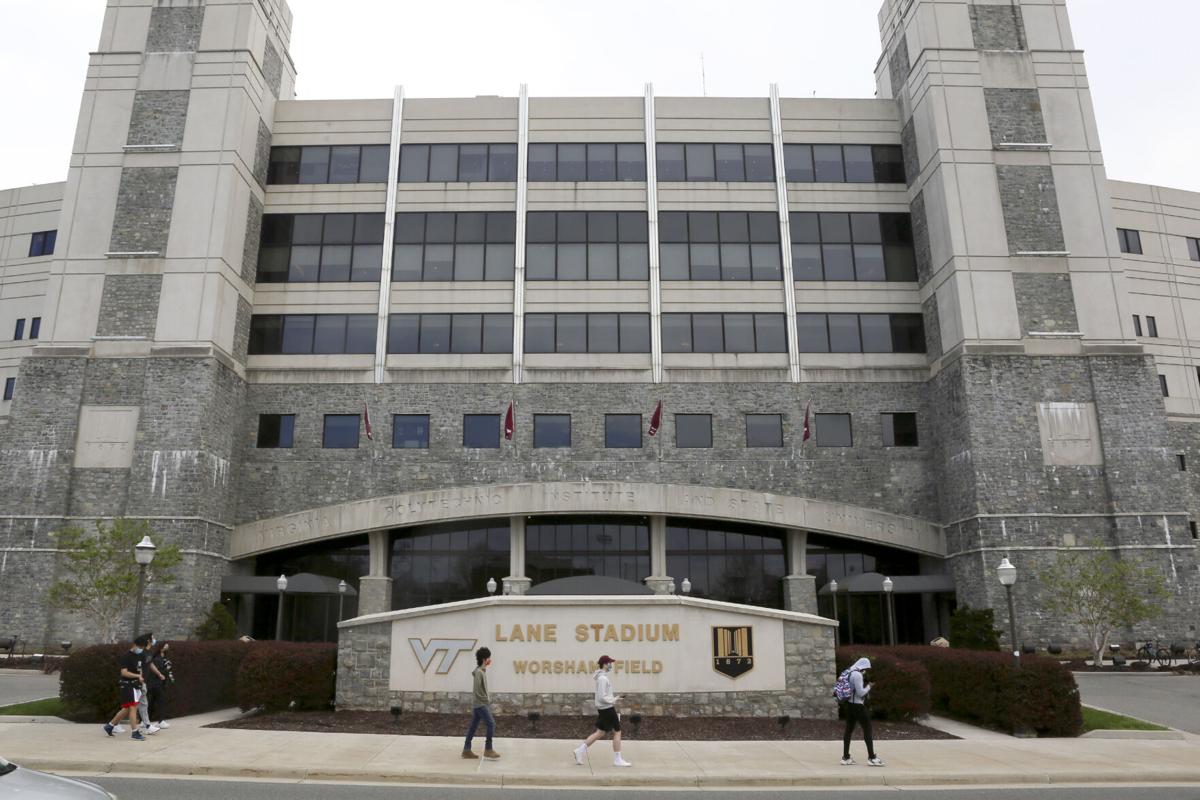 The Hokies promoted Beau Davidson to director of recruiting, added Leah Joseph to the staff as director of on-campus recruiting and Lino Lupinetti as assistant director of personnel and recruiting.
The NCAA Division I Council voted to end the dead period that's been in place since the start of the COVID-19 pandemic starting in June. The dead period prevented collegiate coaching staffs from all in-person recruiting.
For FBS football programs, there will be a quiet period from June 1 to June 27. Teams will be allowed to host camps and on-campus visits. There was a waiver approved that will also allow teams on-campus evaluations during unofficial visits.
Tech's former recruiting director John Iezzi stepped down in February. He left the Hokies for a position with SEQL (Sports Equality), a Richmond-based startup that offers student-athletes the ability to create their own recruiting profiles.
He was a high school coach in the state from 2010-16 after getting his start as a graduate assistant in 2007 at his alma mater North Texas.
Tech signed defensive ends Robert Wooten and Alec Bryant in 2020 and wide receiver Da'Wain Lofton in 2021, and the team has two verbal commits from Texas for 2022 (quarterback Alex Orji and offensive lineman Johnny Dickson.
Joseph joins the staff to replace Alex White, who joined her alma mater North Carolina after spending one season as Tech's director of on-campus recruiting. She had been working as the volleyball program's director of operations since 2017.
Her responsibilities in the role included assisting with day-to-day volleyball operations, scheduling, team travel and business office logistics. She also worked as a liaison with equipment and nutrition, and assisted with game management.
Joseph is a Maryland native who played volleyball at Georgia Southern, but has strong ties to the Hokies. Her father, Bernard, is a Tech football alum and was roommates with Bruce Smith.
Lupinetti earned a promotion to assistant director of personnel and recruiting after a successful two-year stint as a recruiting assistant. He previously worked alongside Tech's director of player personnel Mark Diethorn at Pitt where he was a student assistant from 2016-19.
As a recruiting assistant for Tech, he helped coordinate campus visits, assisted in the player evaluation process and helped manage the team's recruiting board. He also worked closely with director of football creative media Zach Lantz to design recruiting graphics.