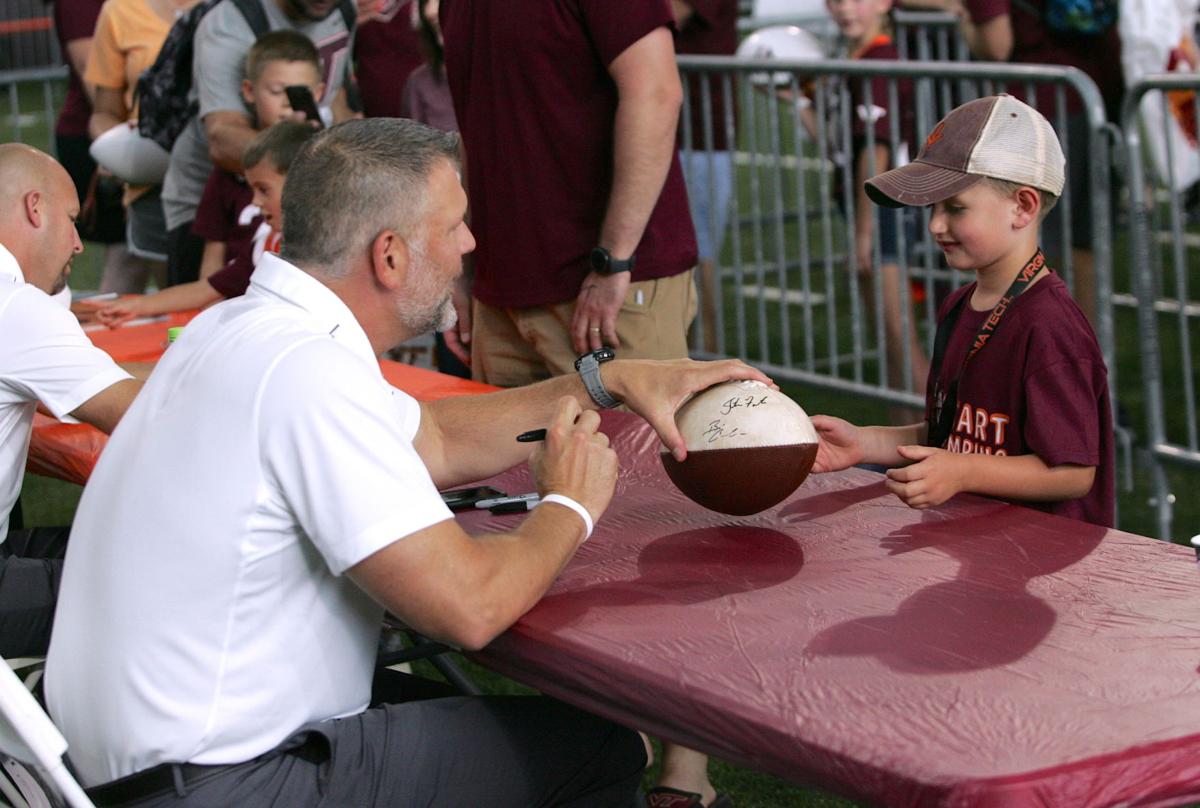 BLACKSBURG — Virginia Tech football's annual fan day is moving online.
The Hokies have opened up their indoor practice facility in recent years for thousands of fans to get autographs from coaches and players ahead of the team's season-opener, but that format won't be possible this year amidst the ongoing COVID-19 pandemic and Virginia's Phase 3 occupancy guidelines.
This year's virtual fan day will be held on August 9 with more details to be announced at a later date.
According to a press release, fans will hear from select coaches and student-athletes and "have the opportunity to participate in parts of the day while seeing the team in a unique off-the-field setting."
Tech also announced a Virtual 5k for Aug. 9 to be held in conjunction with the fan day.
Virginia Tech welcomed its freshman class to campus over the July Fourth weekend. The team's first-year players normally enroll at the end of May, but the coronavirus delayed their arrival.
Tech had two freshmen (offensive lineman Parker Clements and defensive lineman Derrell Bailey) enroll back in January.
They were joined by defensive ends Alec Bryant, Robert Wooten, and Justin Beadles; wide receivers Tyree Saunders and Dallan Wright; running backs Jalen Hampton, Jordan Brunson and Jalen Hampton; safety Lakeem Rudloph, cornerback Dorian Strong and offensive lineman Kaden Moore this week.
The only freshman missing from the list is tight end Wilfried Pene.
Pene, who is from Touraine, France, went home in March for St. Thomas More's spring break, and hasn't been able to get a flight back. He told The Roanoke Times last week he's unsure of when he will be allowed to travel back to the United States.
The NCAA has approved a six-week preseason camp that allows for enhanced training starting on July 24. Tech has declined to answer questions about its plan for fall camp.
Mike Niziolek is the Virginia Tech football beat writer for The Roanoke Times. Follow him on Facebook and Twitter.
Be the first to know
Get local news delivered to your inbox!