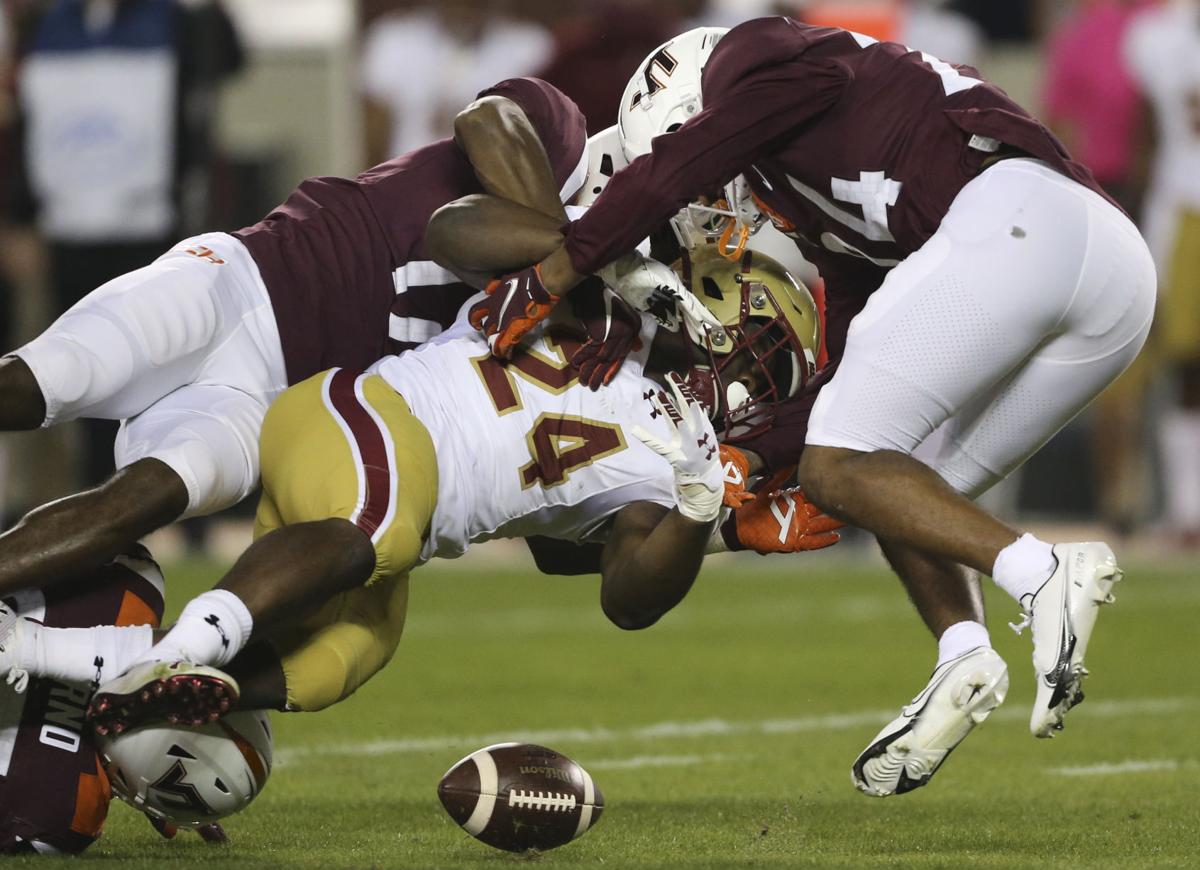 BLACKSBURG — Virginia Tech found the right combination on offense Saturday night at Lane Stadium.
Tech let quarterback Hendon Hooker and running back Khalil Herbert do the heavy lifting in a 40-14 win over Boston College.
Hooker, who was making his first start of the season, carried over a strong start into the second half — he was 11 of 15 for 111 yards, ran the ball 18 times for 164 yards and scored four touchdowns (three rushing) while the nation's leading running back added 213 all-purpose yards (143 rushing) to his total.
After Boston College cut Tech's lead to 17-13 midway through the third quarter, Herbert's 57-yard run down the sideline left the Eagles defense reeling. Hooker punched it into the end zone four plays later and the Hokies didn't look back.
Tech crossed the 300-rushing yard mark for the third time this season (season-high 350 yards). Herbert became the program's first running back since David Wilson in 2011 to run for more than 100 yards in four straight games.
It was the first time Tech had a quarterback and running back each run for more than 100 yards since Tyrod Taylor and Darren Evans accomplished the feat in 2010 against N.C. State.
"We just try to make first downs, and first downs lead to touchdowns, so once we got it rolling, you never know what's going to happen," Hooker said. "We have such a special offense, you never know when that one play is just going to break open for a huge play or a touchdown."
The night wasn't as easy for a beleaguered Tech defense that last week gave up 56 points and 650-plus yards, but forcing five turnovers smoothed over the rough edges.
"I think it's pretty obvious what the story tonight was," Virginia Tech coach Justin Fuente said. 
The Hokies got key personnel back in the secondary — Divine Deablo started after missing two games — and had success shuffling the group up with cornerback Devin Taylor moving to free safety and Deablo starting at boundary safety.
Taylor and Brion Murray each had interceptions while nickel Chamarri Conner and Deablo both forced fumbles.
"I really thought the defense settled down and played really well in the second half," Fuente said. "Limited their run attempts that they did have to little or no gain then covered down pretty well. Played a little more man coverage in the second half."
The first punt for either team came with 1:47 left in the first half.
That usually is a sign of a high-scoring affair, but three of Boston College turnovers came before halftime (two of were inside Tech's 30-yard line).
Hooker had two runs of 30-yards or more in the first half with the second of those setting up a 7-yard touchdown run to give Tech a 10-7 lead with 8:53 left in the half.
On Tech's next possession, Hooker connected with Herbert on a 29-yard screen pass for a score. Herbert went into halftime with eight carries for 68 yards as the Hokies averaged 9.1 yards per play in the half.
On Boston College's lone scoring drive of the half, Phil Jurkovec was 5 for 7 for 66 yards. He threw a 12-yard touchdown to Devin Gill on third-and-eight to cap off the 13-play, 77-yard drive. The Eagles also converted a fourth and short inside the red zone.
BC at VT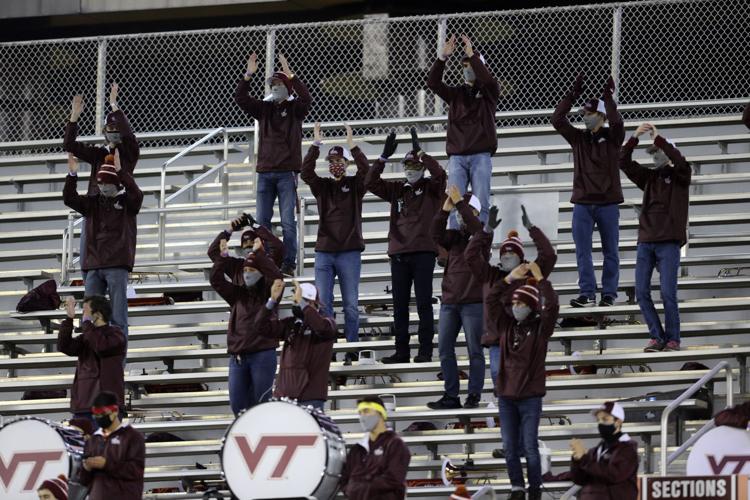 BC at VT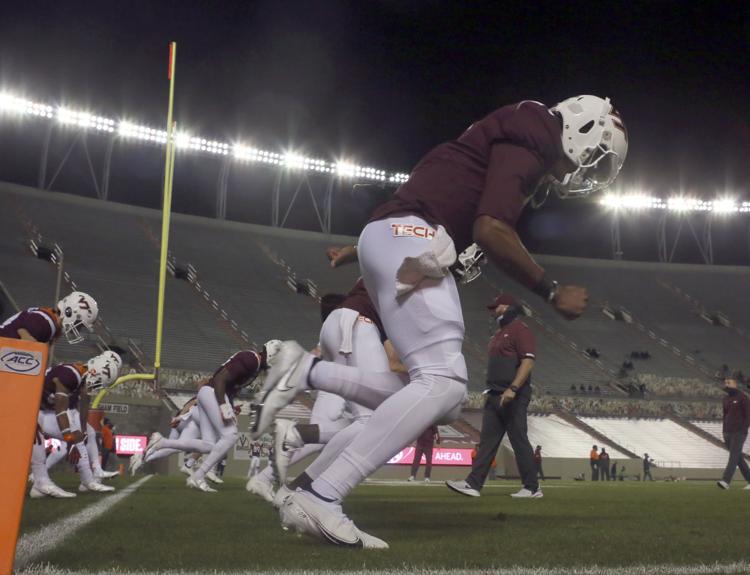 BC at VT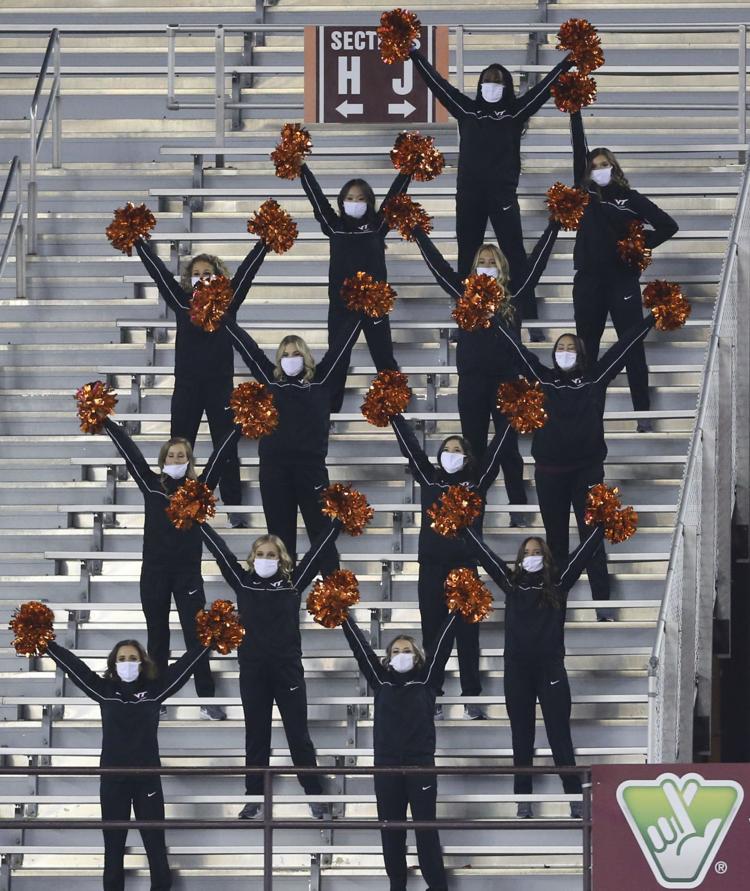 BC at VT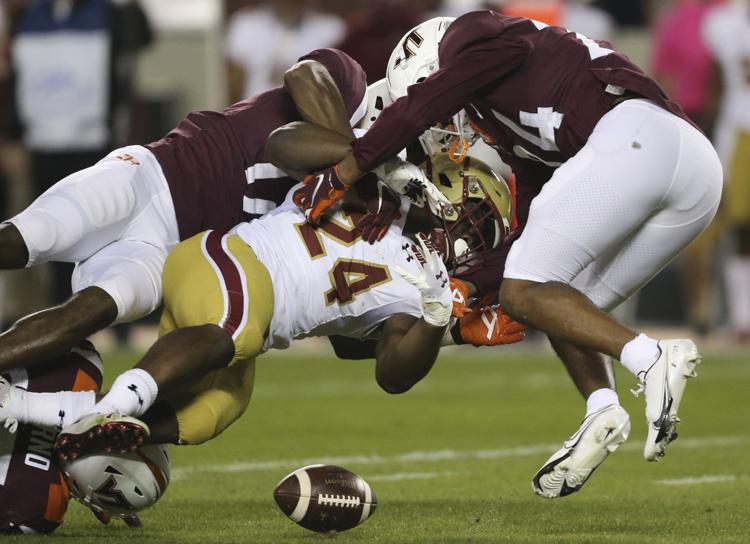 BC at VT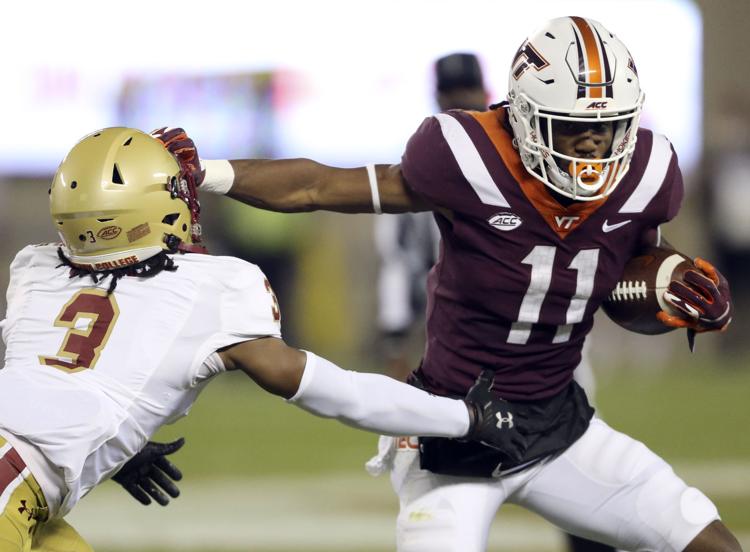 BC at VT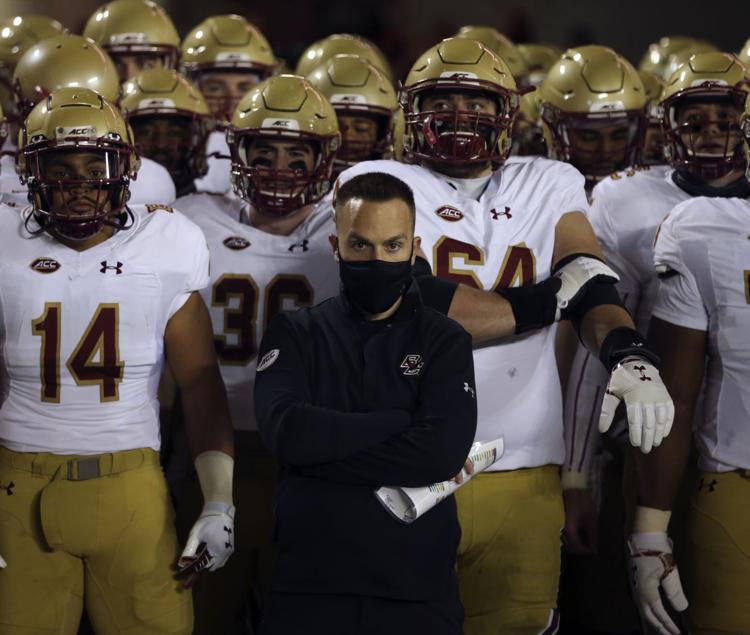 BC at VT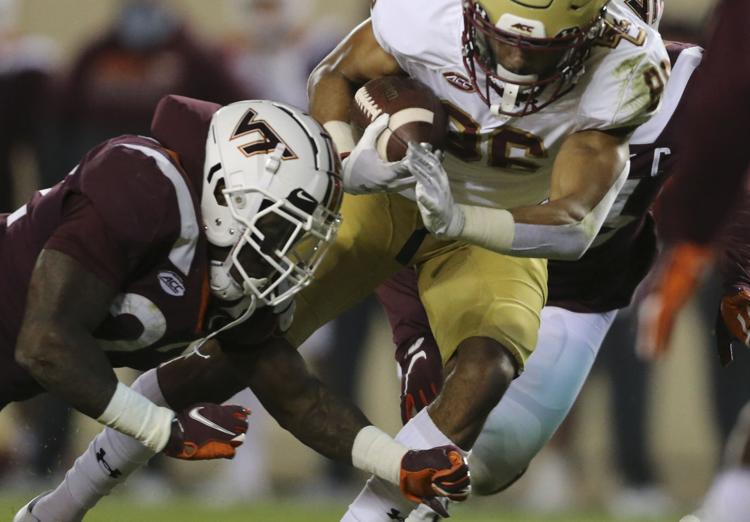 BC at VT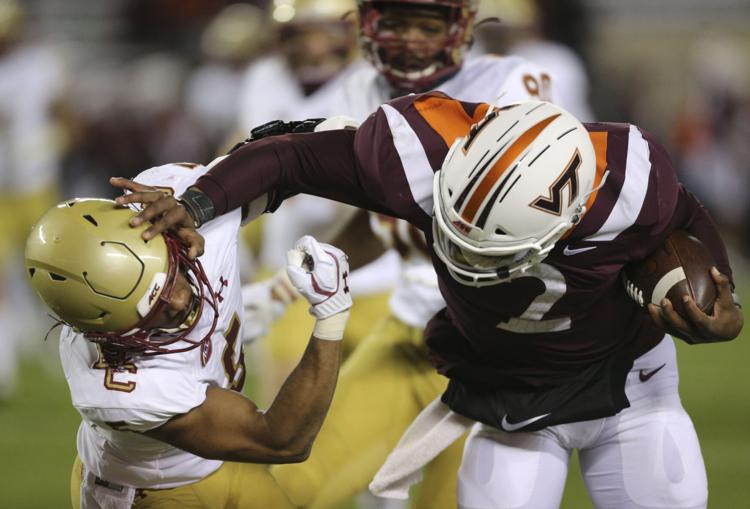 BC at VT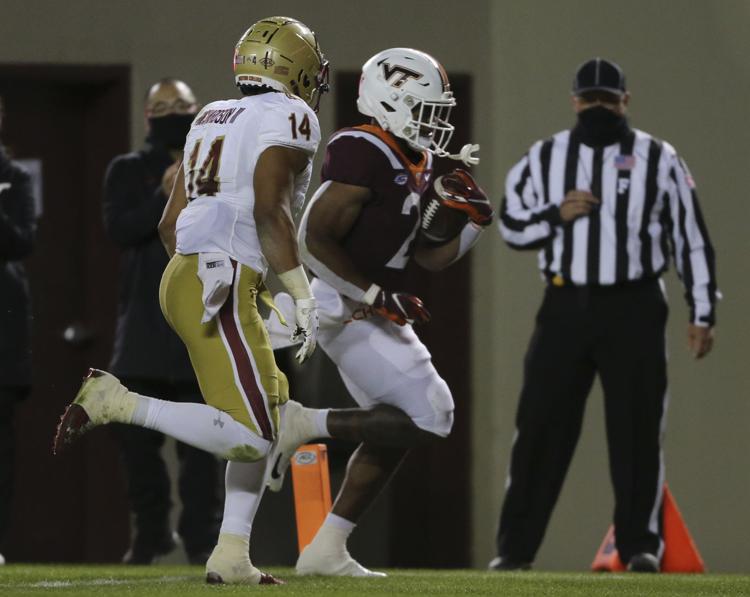 BC at VT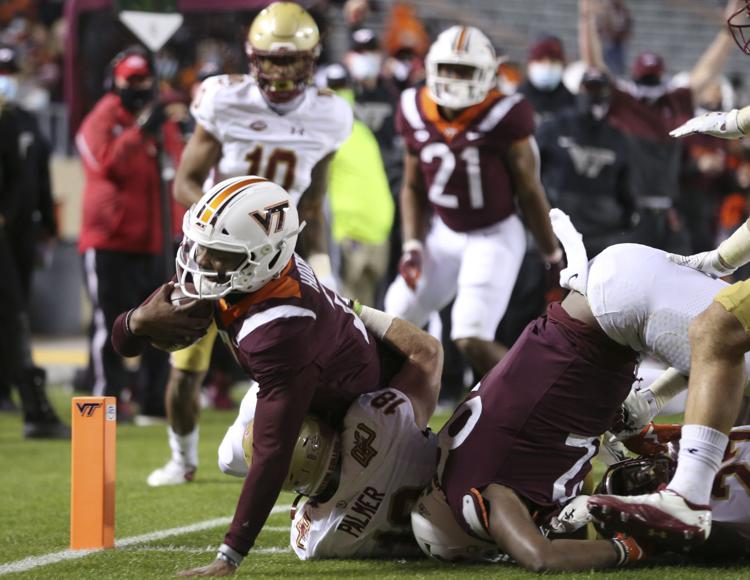 BC at VT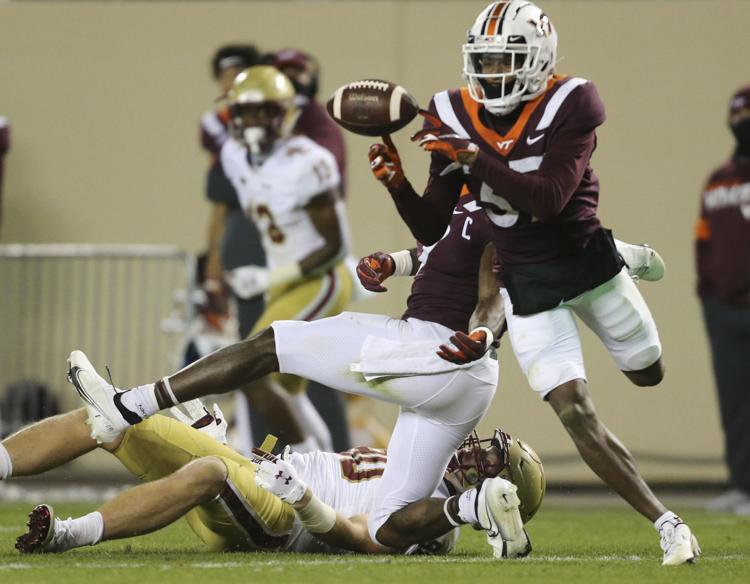 BC at VT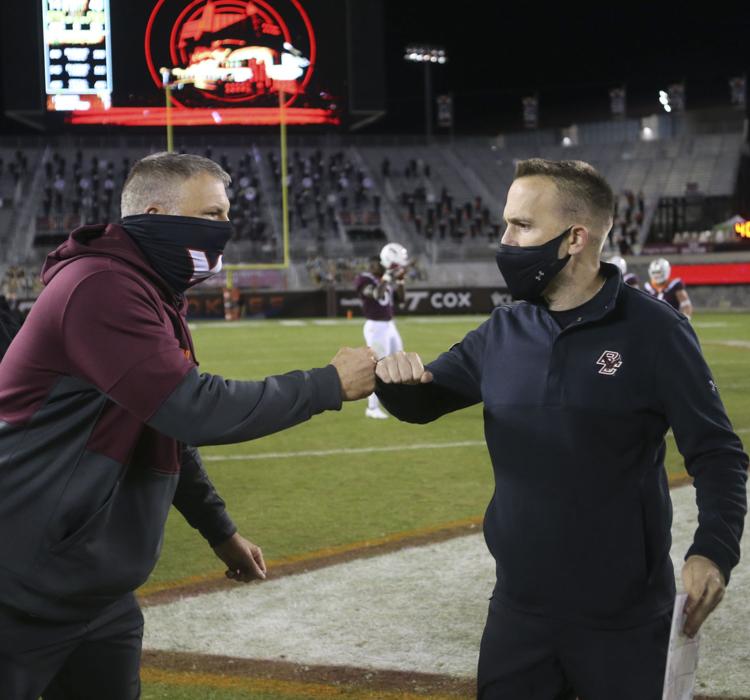 BC at VT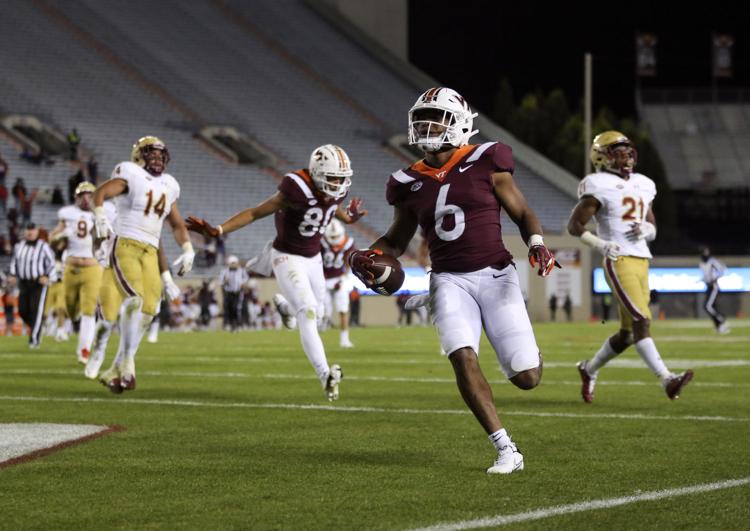 BC at VT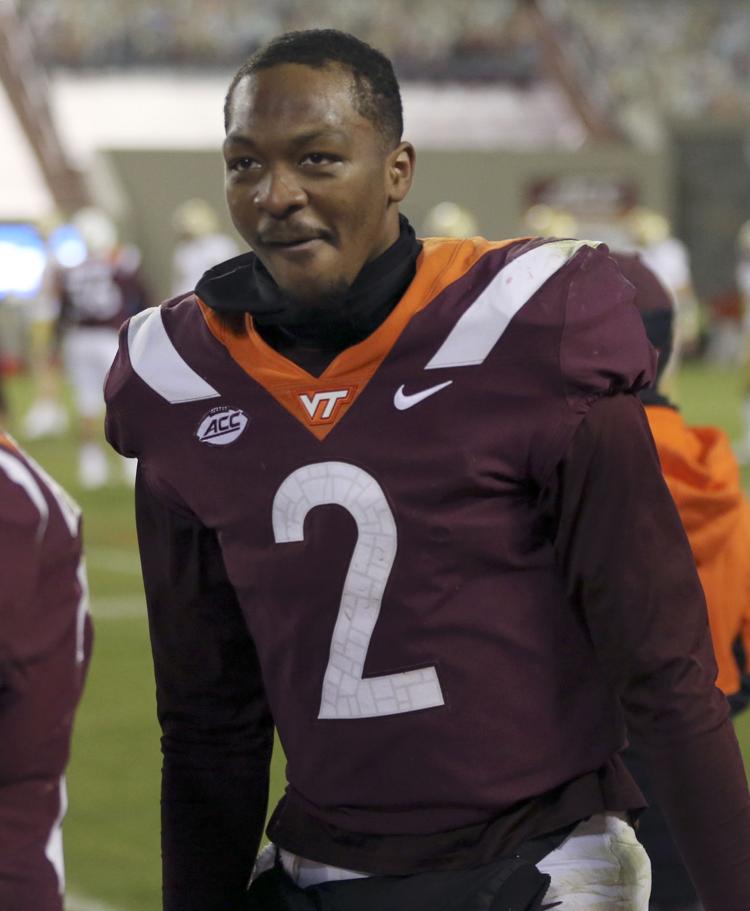 BC at VT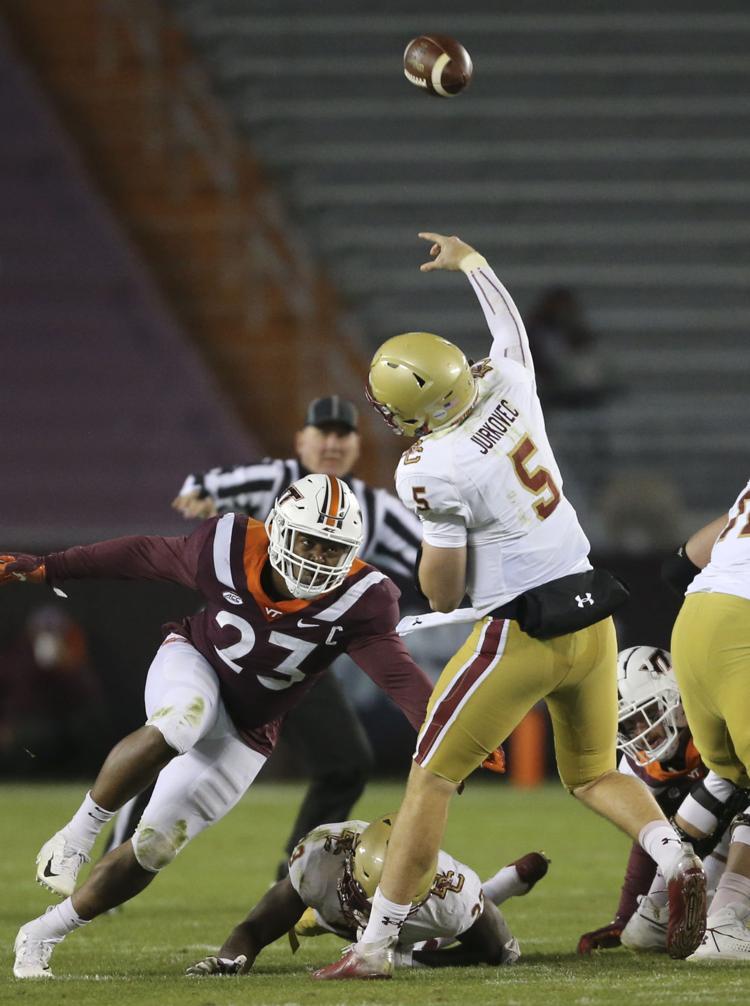 BC at VT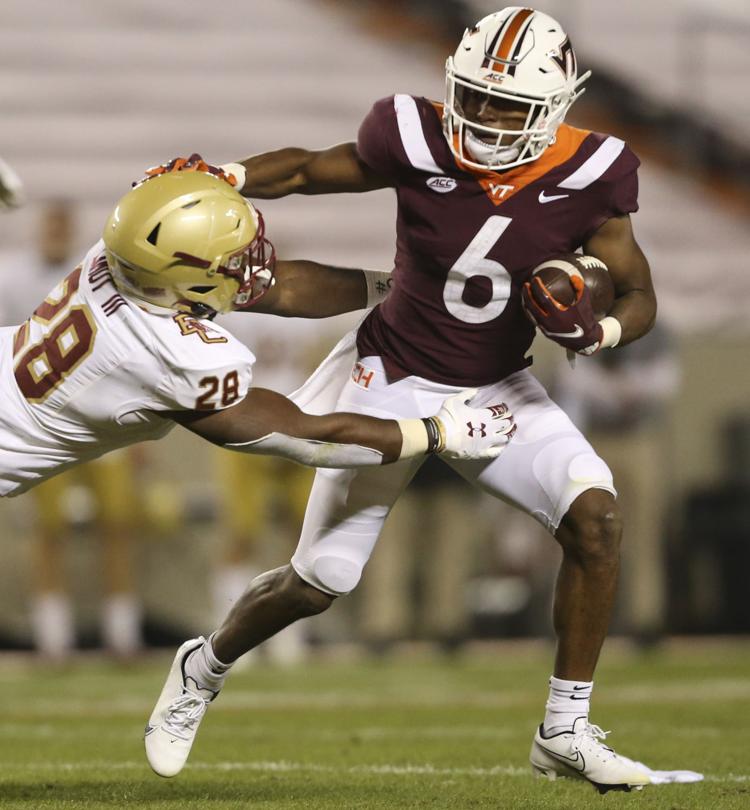 BC at VT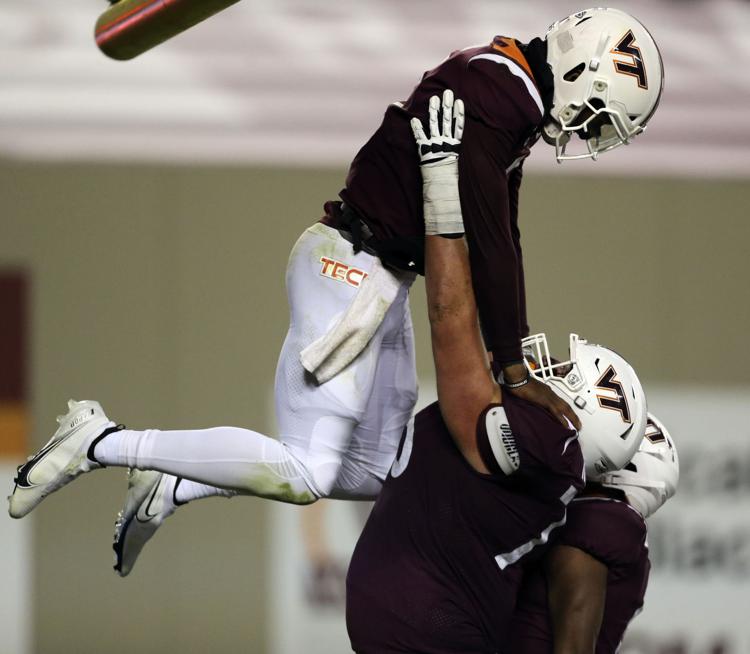 -- HIDE VERTICAL GALLERY ASSET TITLES --
BC at VT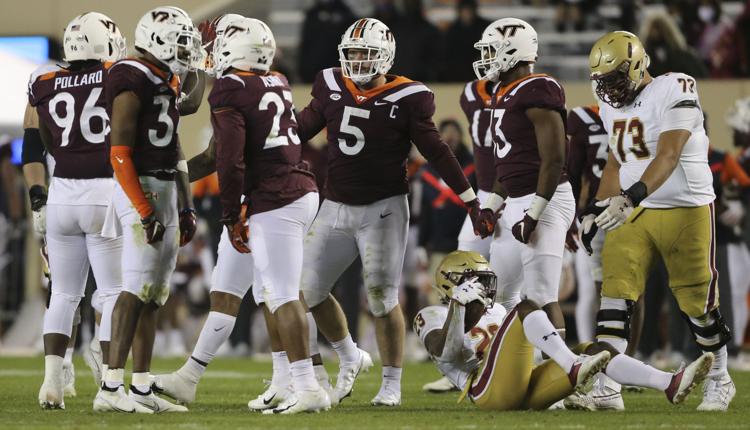 BC at VT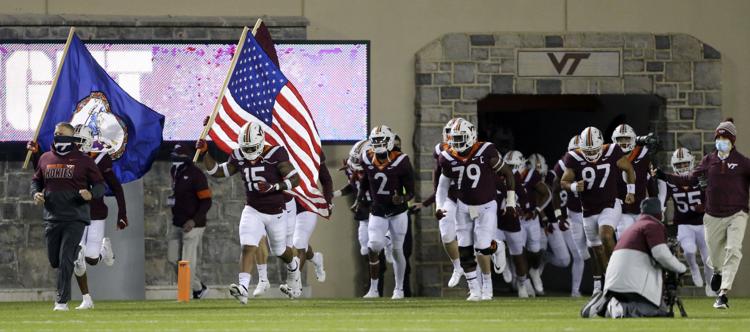 BC at VT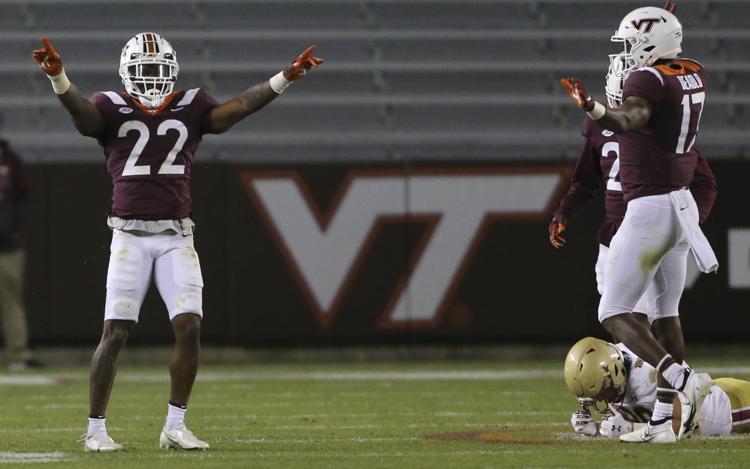 BC at VT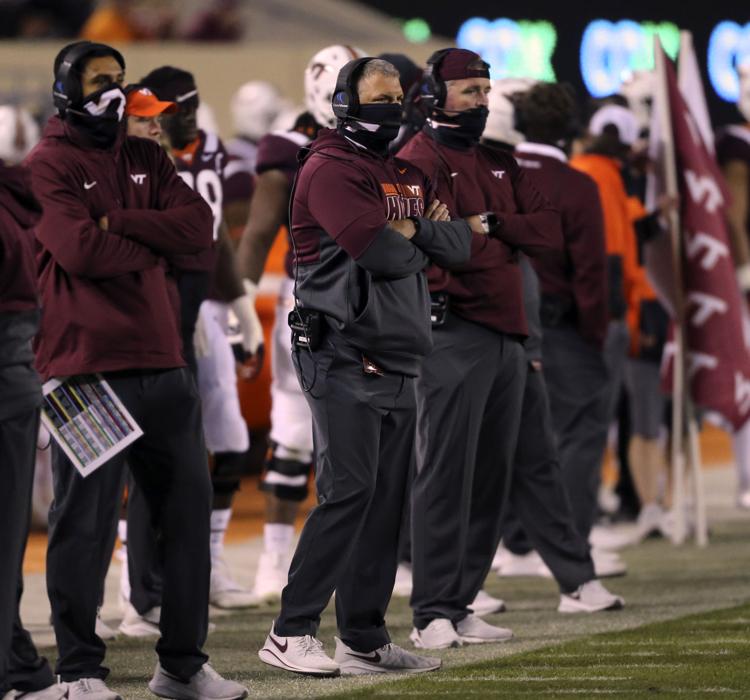 BC at VT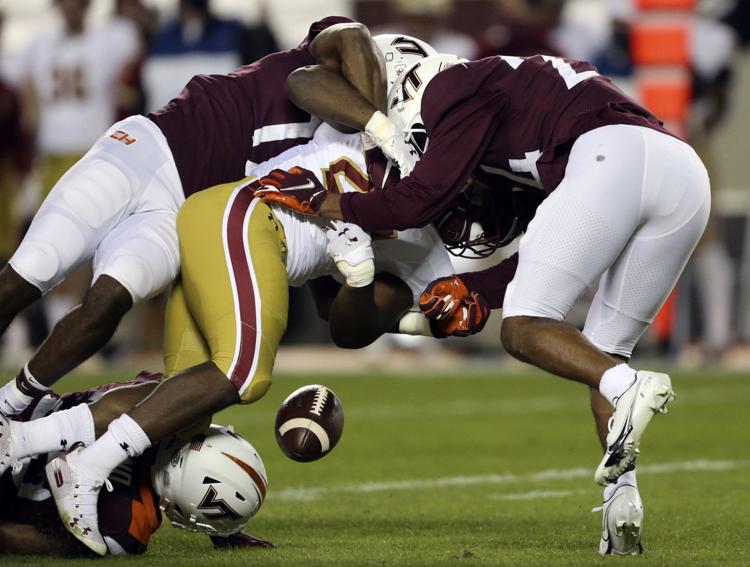 BC at VT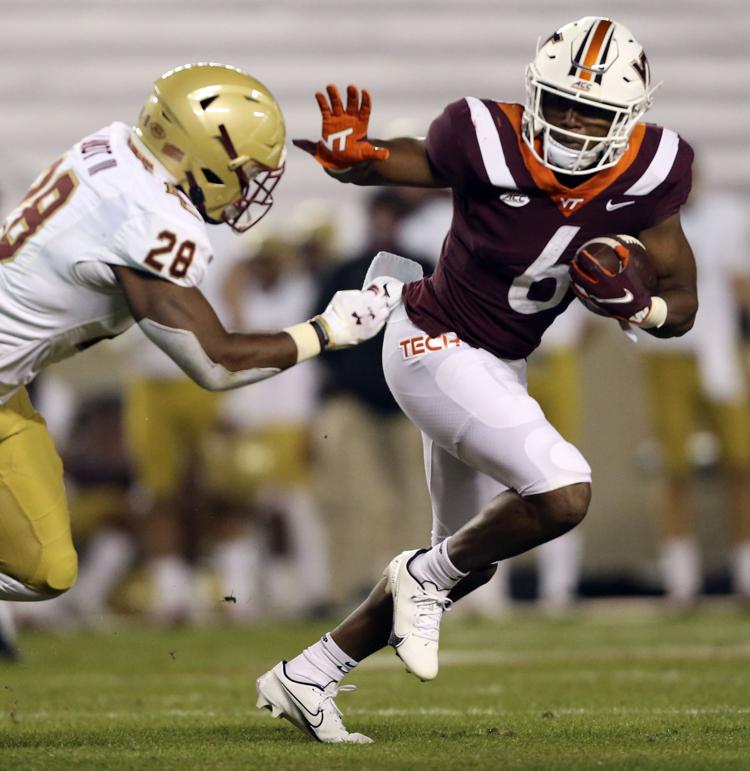 BC at VT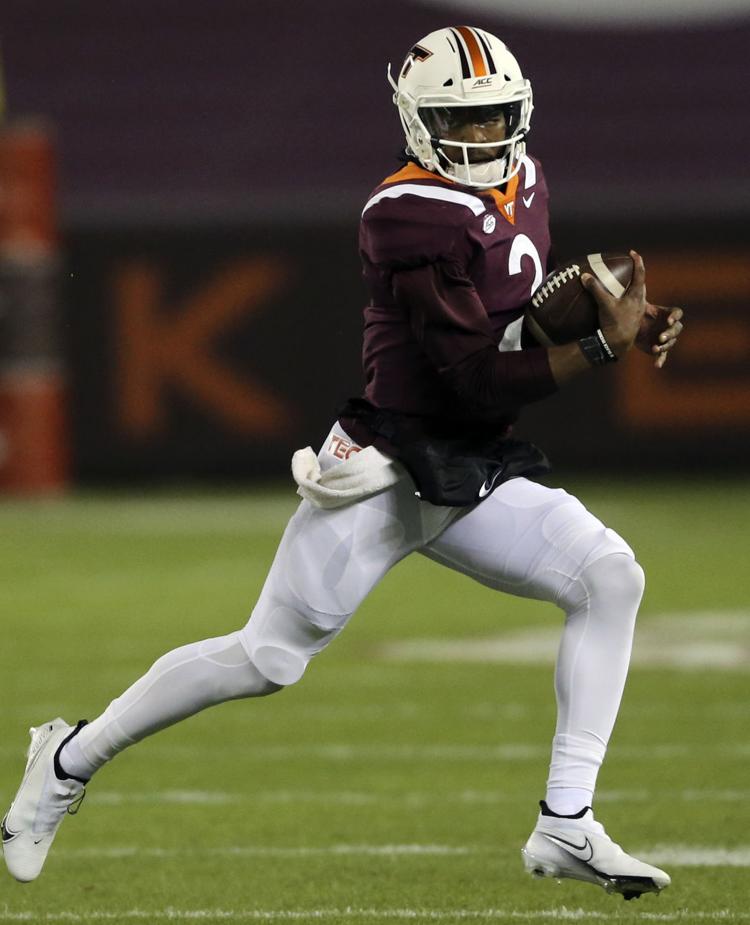 BC at VT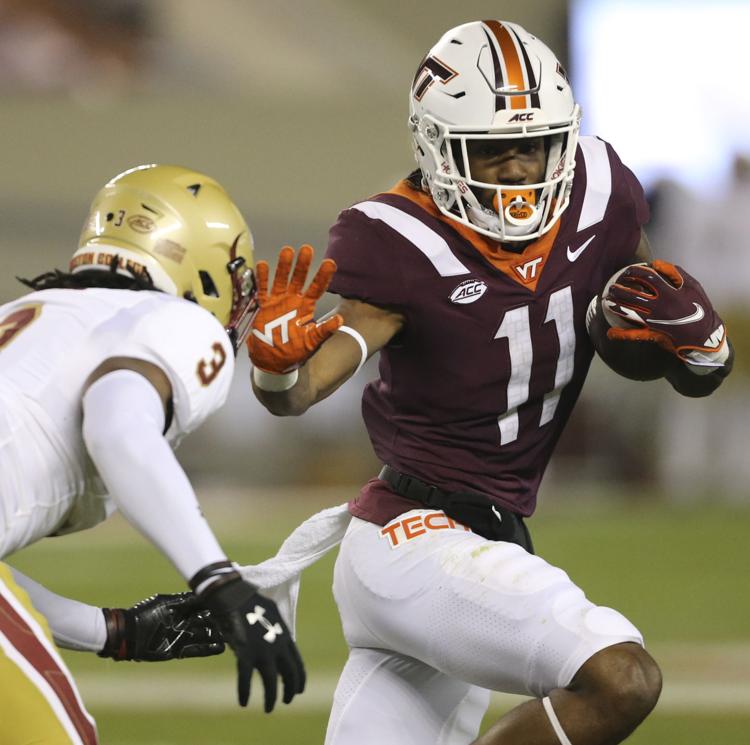 BC at VT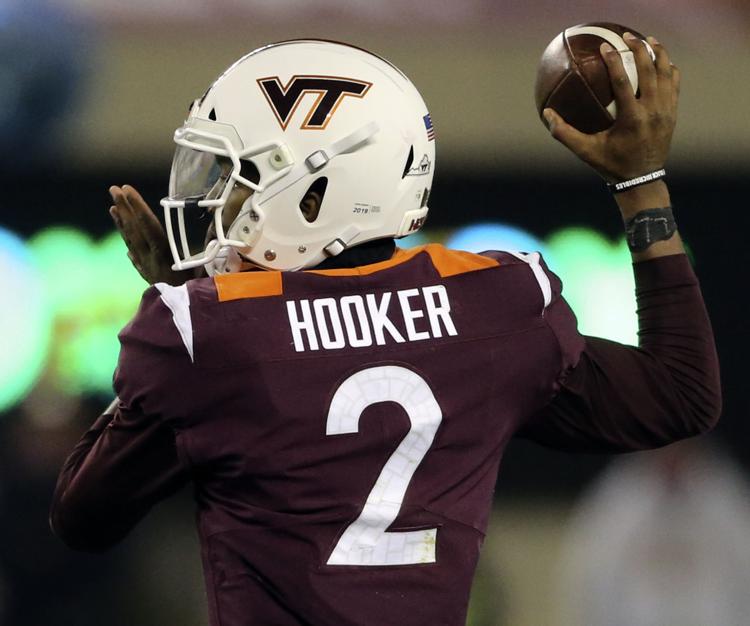 BC at VT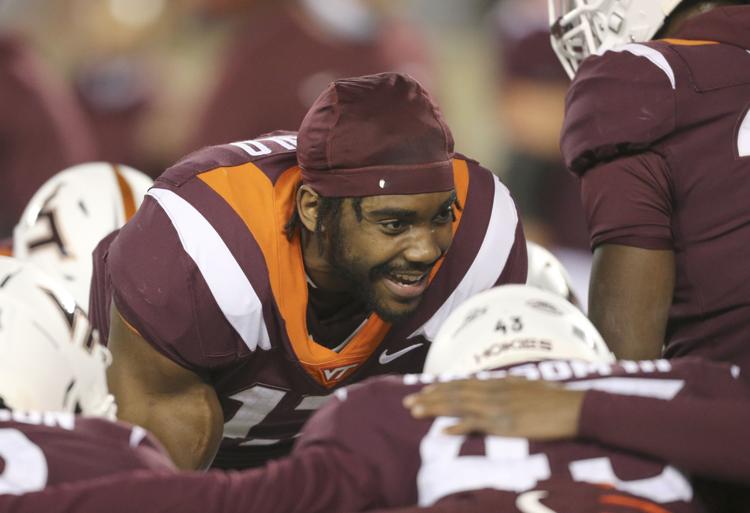 BC at VT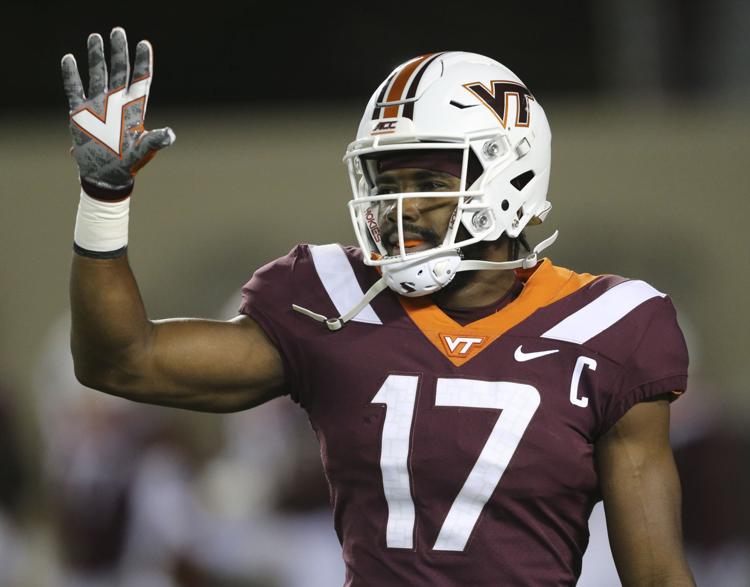 BC at VT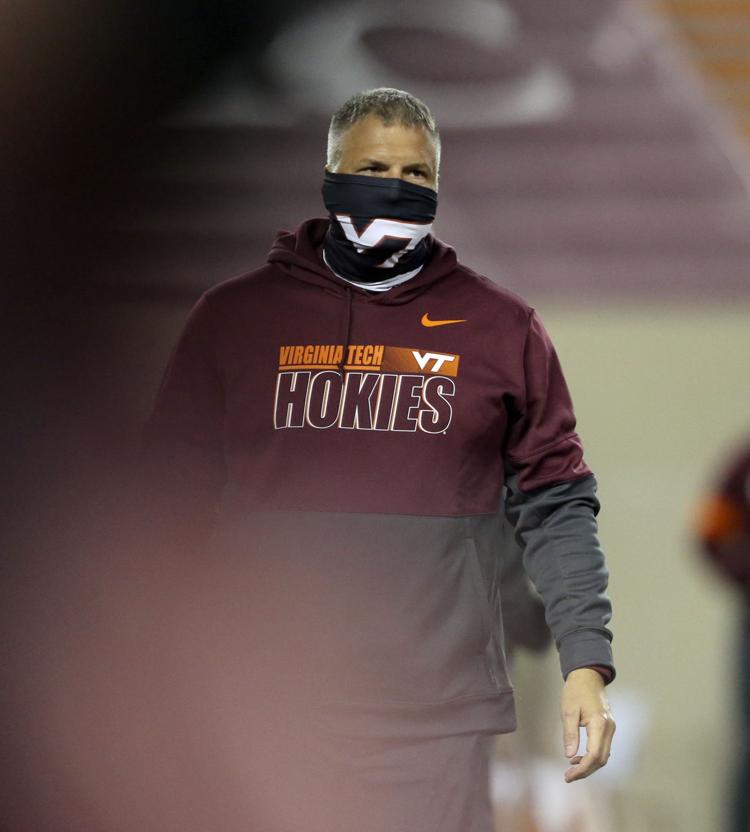 BC at VT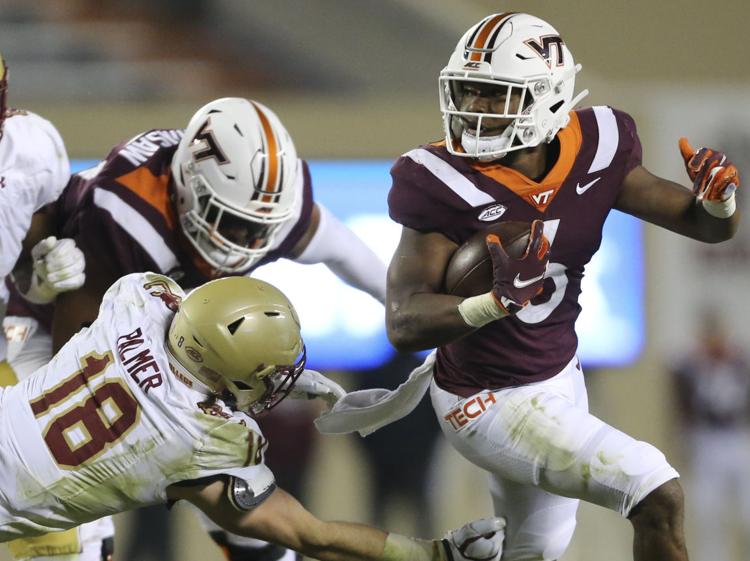 BC at VT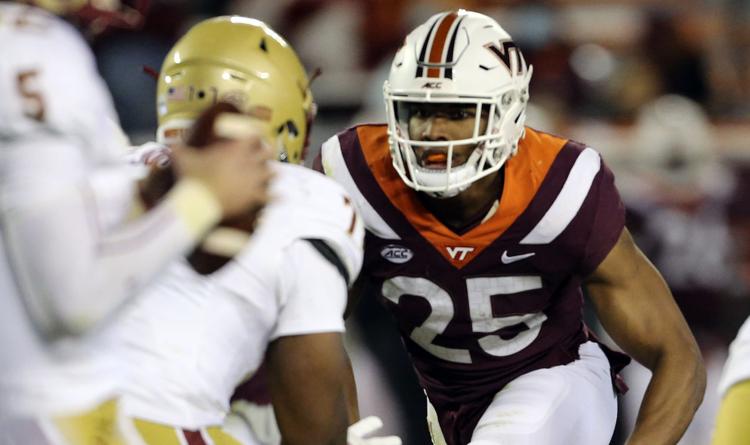 BC at VT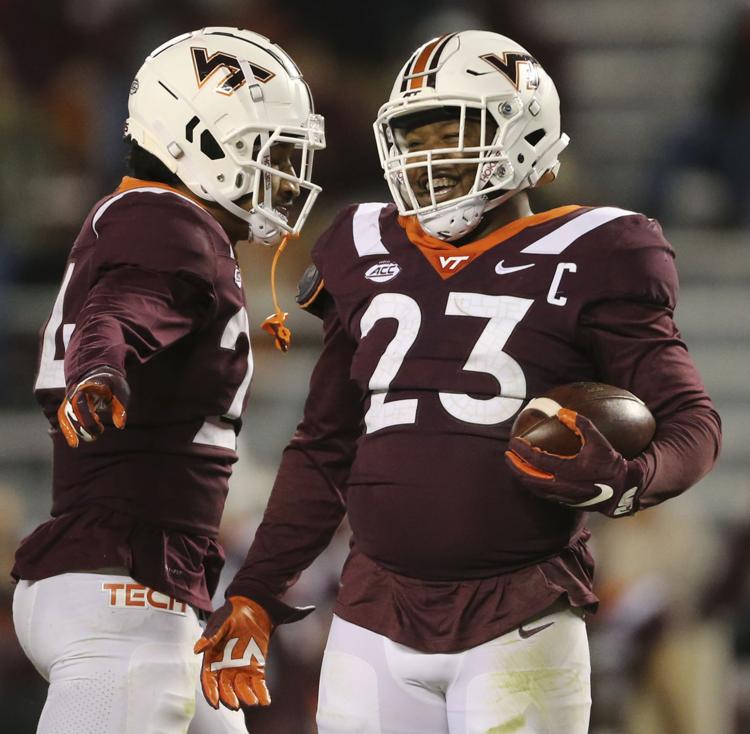 BC at VT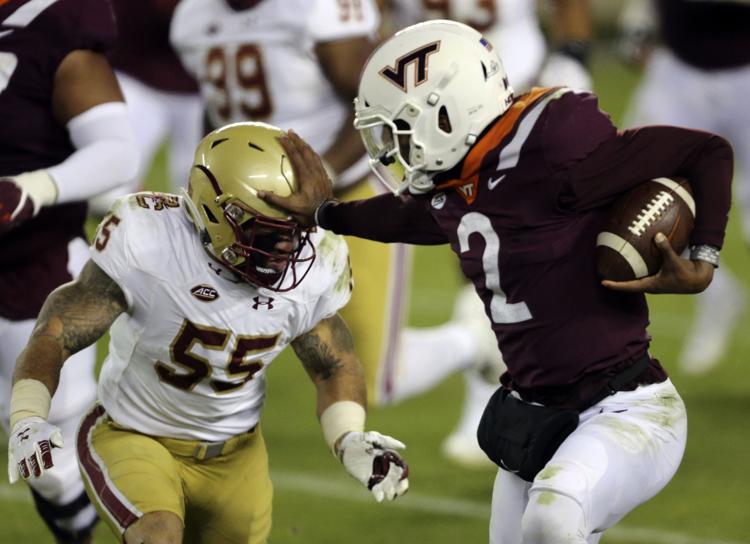 BC at VT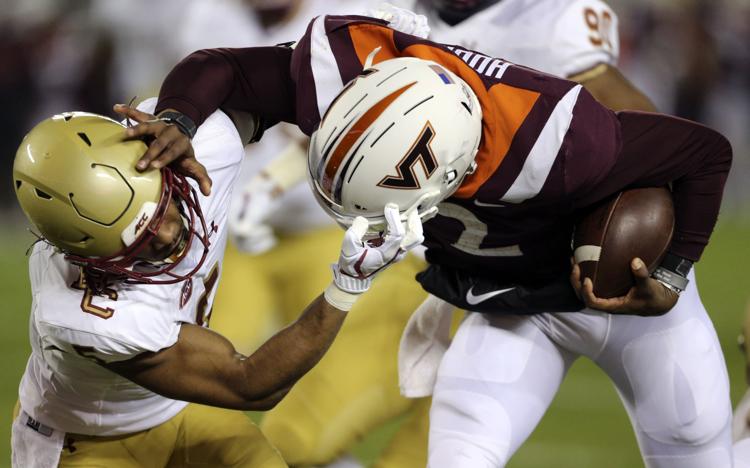 BC at VT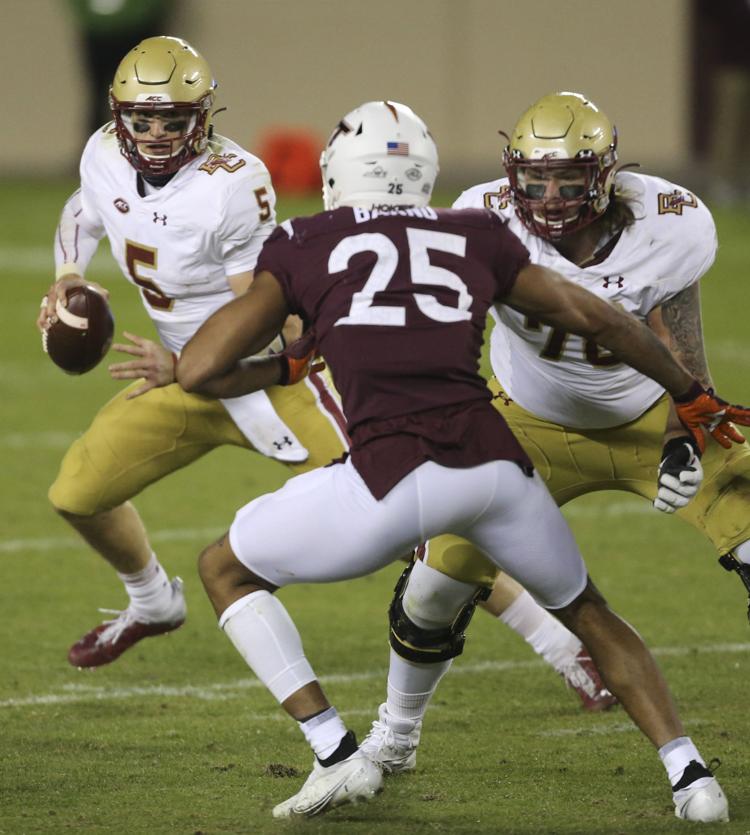 BC at VT
BC at VT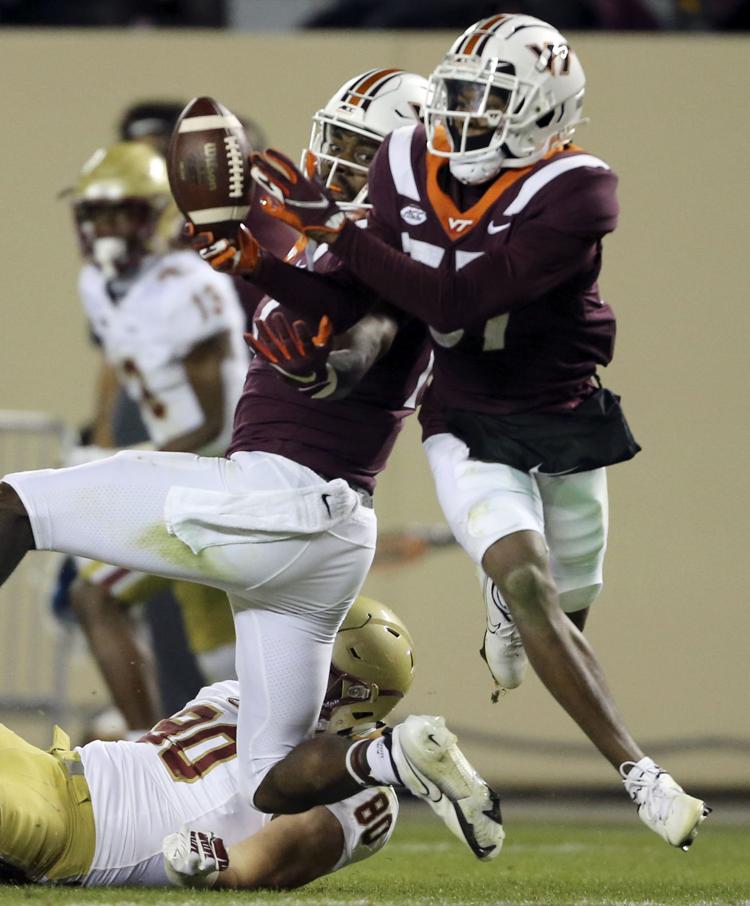 BC at VT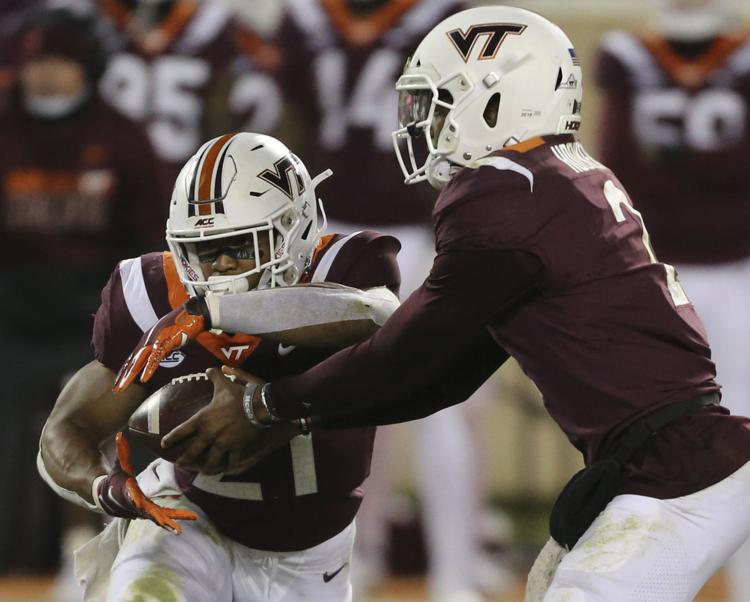 BC at VT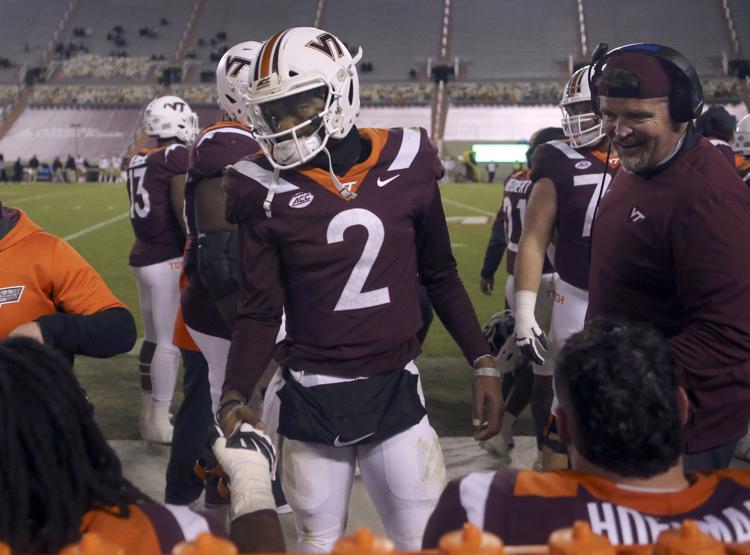 BC at VT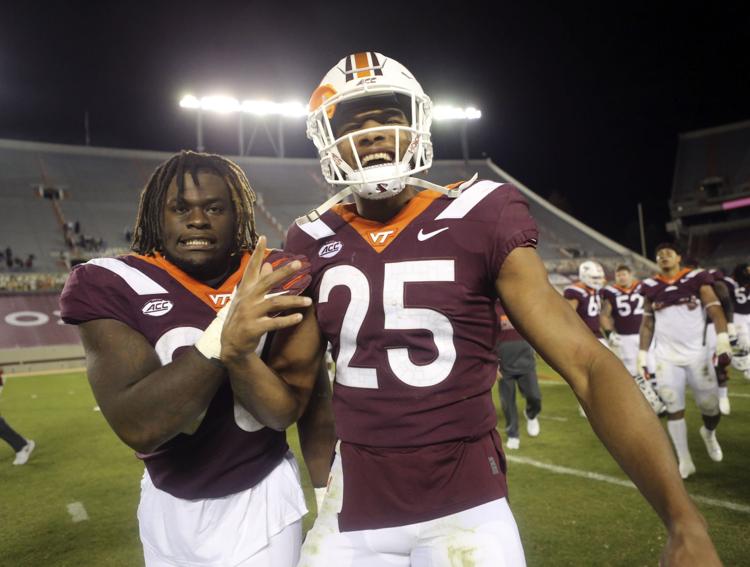 BC at VT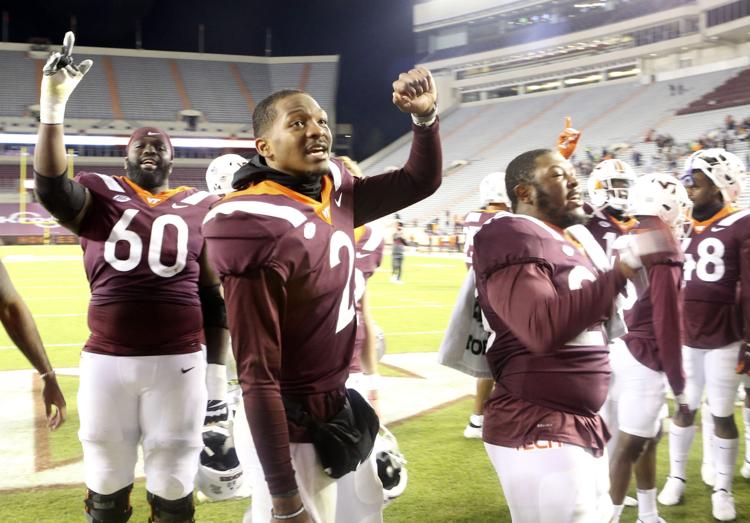 BC at VT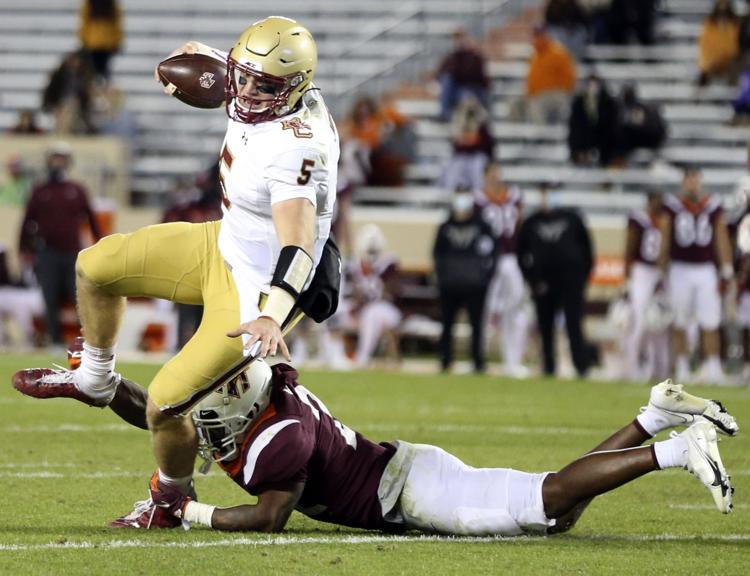 BC at VT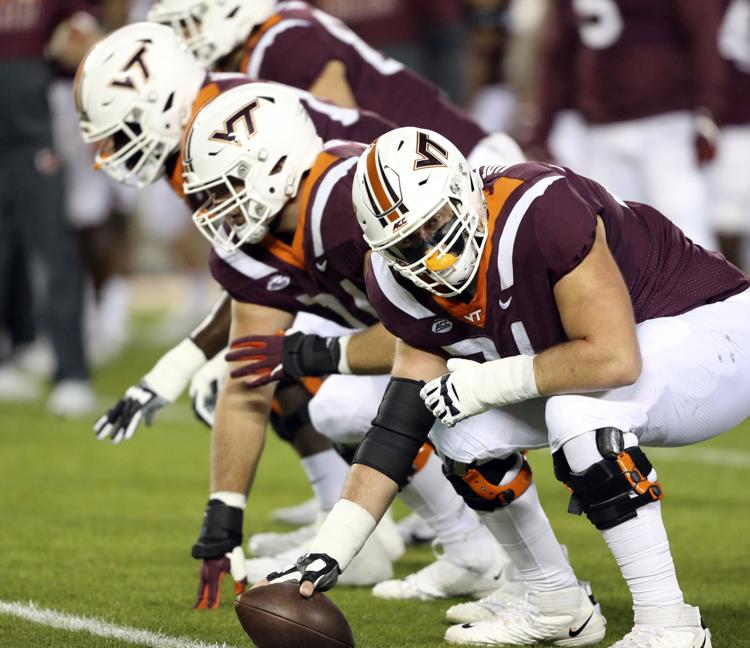 Mike Niziolek is the Virginia Tech football beat writer for The Roanoke Times. Follow him on Facebook and Twitter.
Be the first to know
Get local news delivered to your inbox!