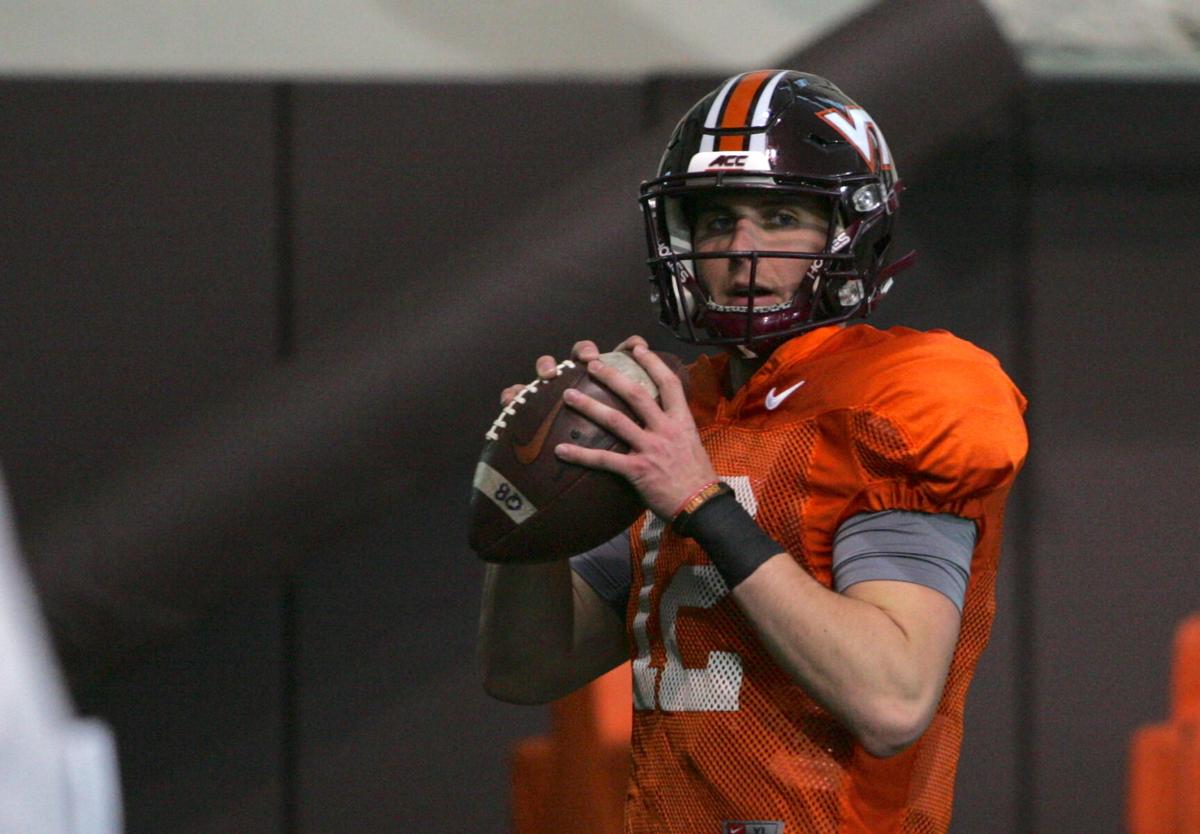 BLACKSBURG — Virginia Tech brought in Texas A&M transfer Connor Blumrick at midyear to provide some depth in the quarterback room.
The move hasn't shaken up the depth chart this spring.
Braxton Burmeister remains well ahead of his fellow quarterbacks while Knox Kadum has held down the backup spot through 11 spring practices.
"We entered the spring with Knox ahead of Connor, and it's stayed that way," Virginia Tech coach Justin Fuente said, on Thursday.
"If we trotted out there to go play tomorrow, it would be Braxton, Knox and Connor – in that order," Fuente said. "We'll continue – this scrimmage will be big for everybody, but Knox and Connor will get some reps in there and see how they do so we can continue that evaluation".
Blumrick has more overall experience, but he's mostly played special teams the last two years while working in practice at running back and tight end. Kadum actually has the more recent experience at quarterback after he made his debut in Week 10 last fall against Clemson.
The Georgia native was a three-star signee out of Rome High School where he put up prolific numbers (7,400 passing yards with 76 touchdowns and 2,400-plus rushing yards and 37 touchdowns). He was a two-star sport — he was a standout pitcher for the school — who jumped on a scholarship offer from the Hokies right before signing day in 2019.
"We saw something in Knox in high school," Fuente said, in December. "He's still developing, obviously. But I think as he continues to work and get better, he's got a chance to be a productive Division I quarterback here at Virginia Tech."
Kadum might not have a lot of game reps yet, but he said he's made huge strides taking in the mental side of the collegiate game. After his first start, he credited former teammates Hendon Hooker and Quincy Patterson for helping feel comfortable right out of the gate against one of the top programs in the country.
"They kind of took me under their wing like a little brother," Kadum said, of Patterson and Hooker. "They helped me in every way, in every aspect, to learn this offense, and learn my keys and rules on each play."