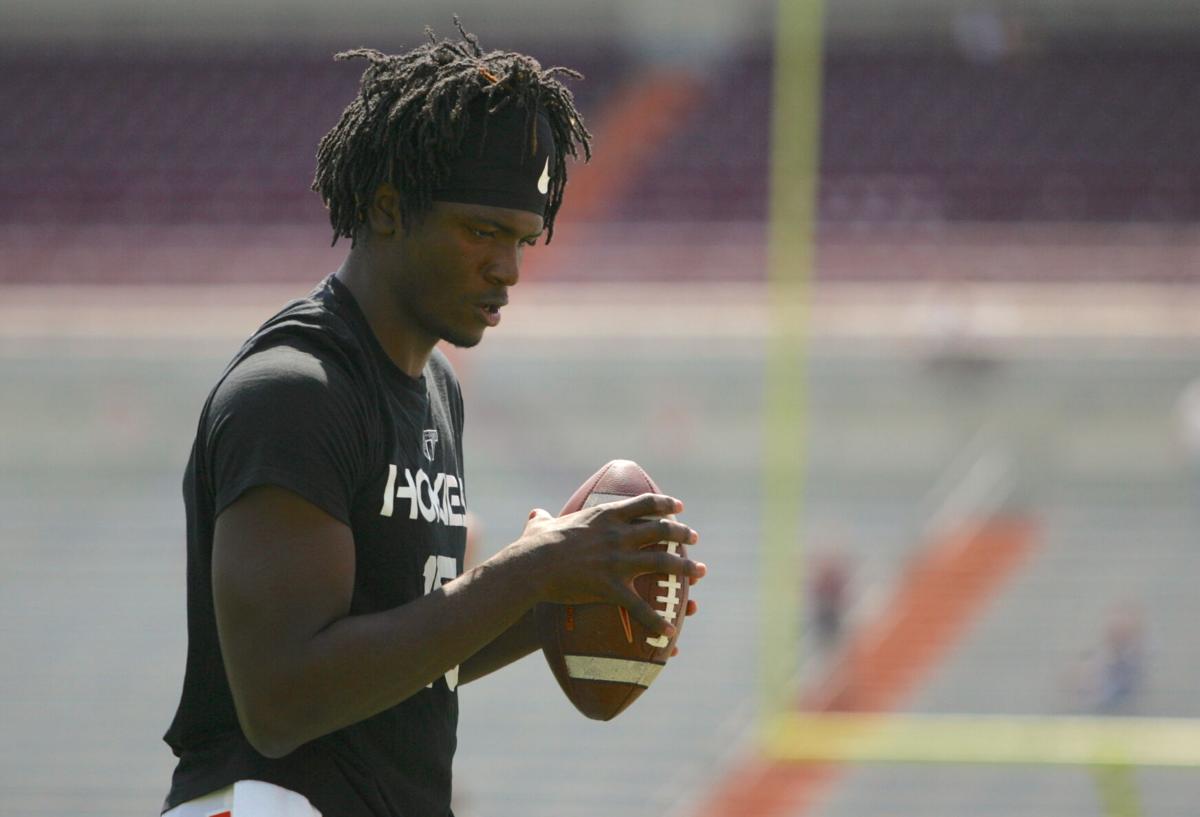 BLACKSBURG — Virginia Tech true freshman Tahj Bullock's time on the scout has come to an end for now.
Bullock spent the first six weeks of the season working to simulate the opposing offenses Tech was facing, but he will now get reps with the first and second team offense.
There's currently no timetable for Blumrick's return.
"He'll go to the other side," Fuente said. "We got to have three."
The 3-star product out of Saint Peter's Prep enrolled over the summer. Fuente has praised the quarterback's focus and skill set every time he's talked about him this year and that continued on Monday.
"I'm really excited for him," Fuente said. "He's probably as conscientious, as serious a kid as we've ever had, very appreciative. Has got all kinds of arm talent and physical tools. So I've been really, really pleased with him over the last several weeks and getting to work with him on the scouts."
While Fuente said Bullock is "certainly" not ready to get in a game right now, the move will shore up the team's depth.
His other top schools at the time were Rutgers and UCLA.
"There's not many Tahj Bullocks around," St. Peter's offensive coordinator Ryan O'Flaherty told, The Roanoke Times in a 2020 interview.