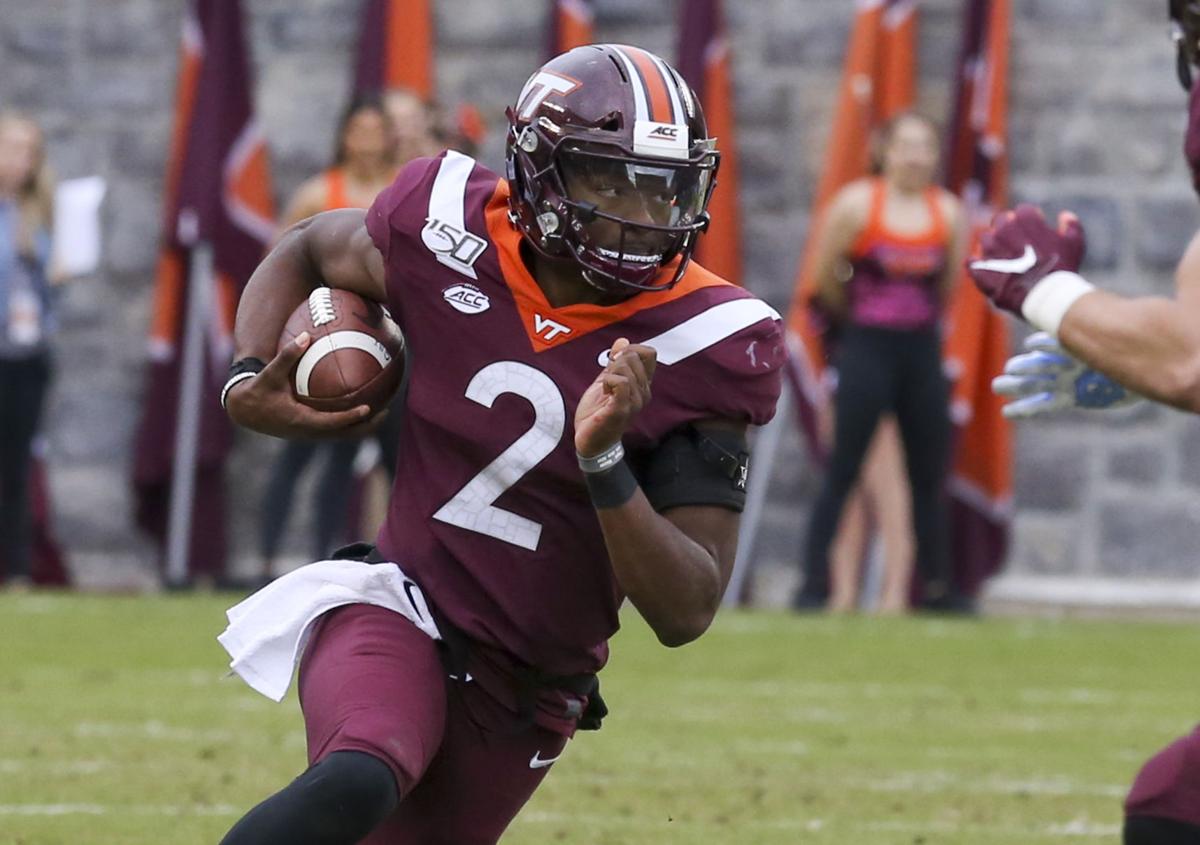 BLACKSBURG — Virginia Tech coach Justin Fuente continues to sound optimistic about quarterback Hendon Hooker's status for Saturday's game at Notre Dame while providing little if any substantive information about his leg injury. 
"He's out there going [at practice] and looks good," Fuente said. 
Fuente said he didn't anticipate Hooker's injury being a "long-term deal" before the off week and nothing he's seen over the off week has changed that opinion. 
The only new insight Fuente offered about Hooker's injury was that it happened earlier in the game against North Carolina than he initially thought. 
On Tech's final drive of the first half, replays showed Hooker's left leg getting stuck in the turf and bending in the wrong direction, but the injury happened on the previous drive when the quarterback lost his footing on an incompletion to Tre Turner in the red zone. Hooker remained in the game until aggravating it further in the final minute of the half. 
The Hokies offense was hitting its stride against North Carolina with back-to-back scoring drives  when Hooker headed to the locker room early. Hooker led the way going 8 of 12 for 127 yards and 10 carries for 41 yards. 
The third-year sophomore has thrown for 580 yards (57.4%) with seven touchdowns and no interceptions this season. He's also run the ball 48 times for 156 yards with a touchdown.