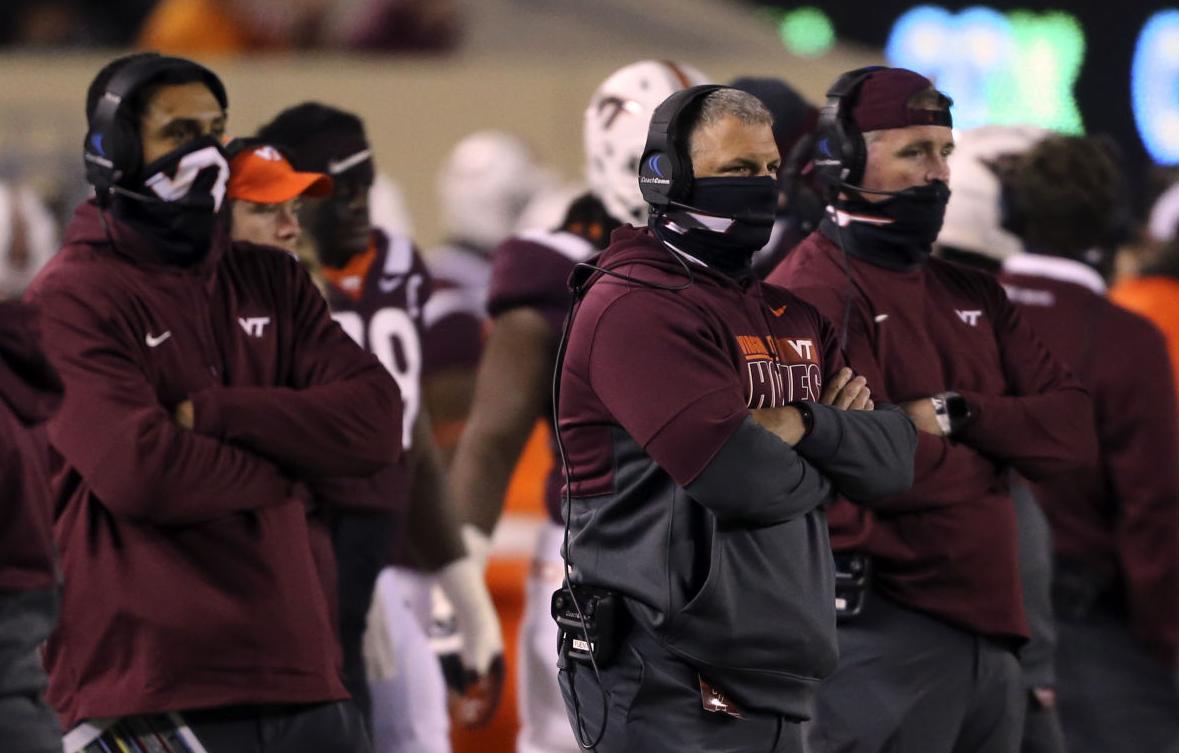 BLACKSBURG — Virginia Tech provided The Roanoke Times with the salary figures for the team's 2021 coaching staff on Tuesday.
The Hokies recently finalized the staff with the addition of co-defensive line coach and defensive recruiting coordinator J.C. Price replace Darryl Tapp. The team previously promoted Jack Tyler to linebackers coach for Tracy Claeys, who retired after a one-year stint in Blacksburg.
Defensive backs coach Ryan Smith and running backs coach Adam Lechtenberg were the only returning coaches to get raises from their base salary last year. Smith received a $100,000 bump for adding defensive passing game coordinator to his title while Lechtenberg got a $75,000 raise for being named the team's offensive recruiting coordinator.
Offensive coordinator Brad Cornelsen and offensive line coach Vance Vice had their letter of appointments renewed last summer, but their base salaries were kept the same. Tech has declined to provide any information about their new deals in response to Freedom of Information Requests submitted by The Roanoke Times.
The football staff's total assistant salary pool in 2020 was $3.59 million and will go down to $3.52 million in 2021 and $3.17 million after the cuts.
The USA Today's coaching salary database compiled assistant salary pool numbers for these ACC teams last year — Clemson $7.64 million, Florida State, $5.36, North Carolina $4.87, Louisville $4.56, N.C. State $3.96, Virginia $3.57 and Georgia Tech $3.23.
It's unclear if those numbers reflect any COVID-related cuts.
The Roanoke Times has requested information about football coaches taking pay cuts in 2020, but the school has declined to provide any details in response to multiple FOIA requests.