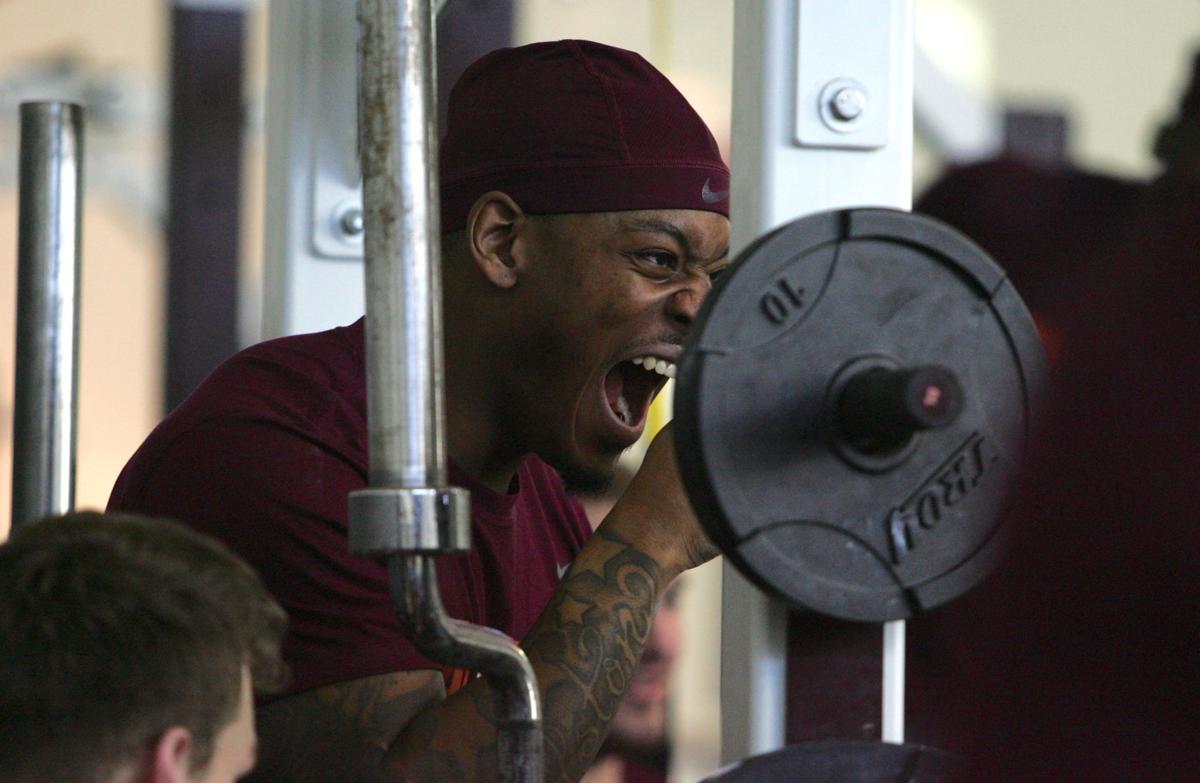 BLACKSBURG — Virginia Tech running back Jalen Holston is officially the team's first No. 0. The Hokies updated their roster on Thursday after releasing their 2020 media guide. 
Tech upperclassmen can ask to change to an unused single-digit number in the offseason — last year Jarrod Hewitt went from No. 55 to No. 5 and Emmanuel Belmar went from No. 40 to No. 8 — and the coaching staff weighs each request. 
Holston previously wore the No. 13.
The running back suffered a season-ending knee injury in last year's opener at Boston College. He had six carries for 19 yards in the 35-28 loss.
Holston has 526 career rushing yards (4.0) with five touchdowns. He's played in 25 career games and made two starts. His career best game came against Marshall in the 2018 season finale when he ran for 54 yards on four carries. He had a career-long 40-yard touchdown run in the 41-20 win.
The Georgia native is a former four-star signee out of Stockbridge High School where he rushed for over 4,000 career yards.
Holston will be among 10 running backs competing for playing time when fall camp opens on Friday. Tech signed five running backs including Kansas transfer Khalil Herbert and junior college transfer Marco Lee.
Tech hasn't announced the player that will wear No. 1 in 2020.
Coach Justin Fuente restricted the use of the No. 1 for a few years after Isaiah Ford left for the NFL in 2016. Reggie Floyd wore the number in 2019 after players established a tradition of giving the jersey to a player that best represents their team-first work ethic.
The Hokies also revealed the numbers for the 2020 signing class on Thursday, here's a look rundown of who got what number…
No. 5 Raheem Blackshear
No. 9 Justus Reed
No. 14 Evan Fairs
No. 21 Khalil Herbert
No. 26 Jordan Brunson
No. 29 Marco Lee
No. 33 Keonta Jenkins
No. 36 Jalen Hampton
No. 42 Lakeem Rudolph
No. 44 Dorian Strong
No. 51 Robert Wooten
No. 56 Justin Beadles
No. 68 Kaden Moore
No. 70 Parker Clements
No. 81 Dallan Wright
No. 87 Tyree Saunders
No. 91 Wilfried Pene
No. 95 Derrell Bailey
No. 98 Alec Bryant
Mike Niziolek is the Virginia Tech football beat writer for The Roanoke Times. Follow him on Facebook and Twitter.