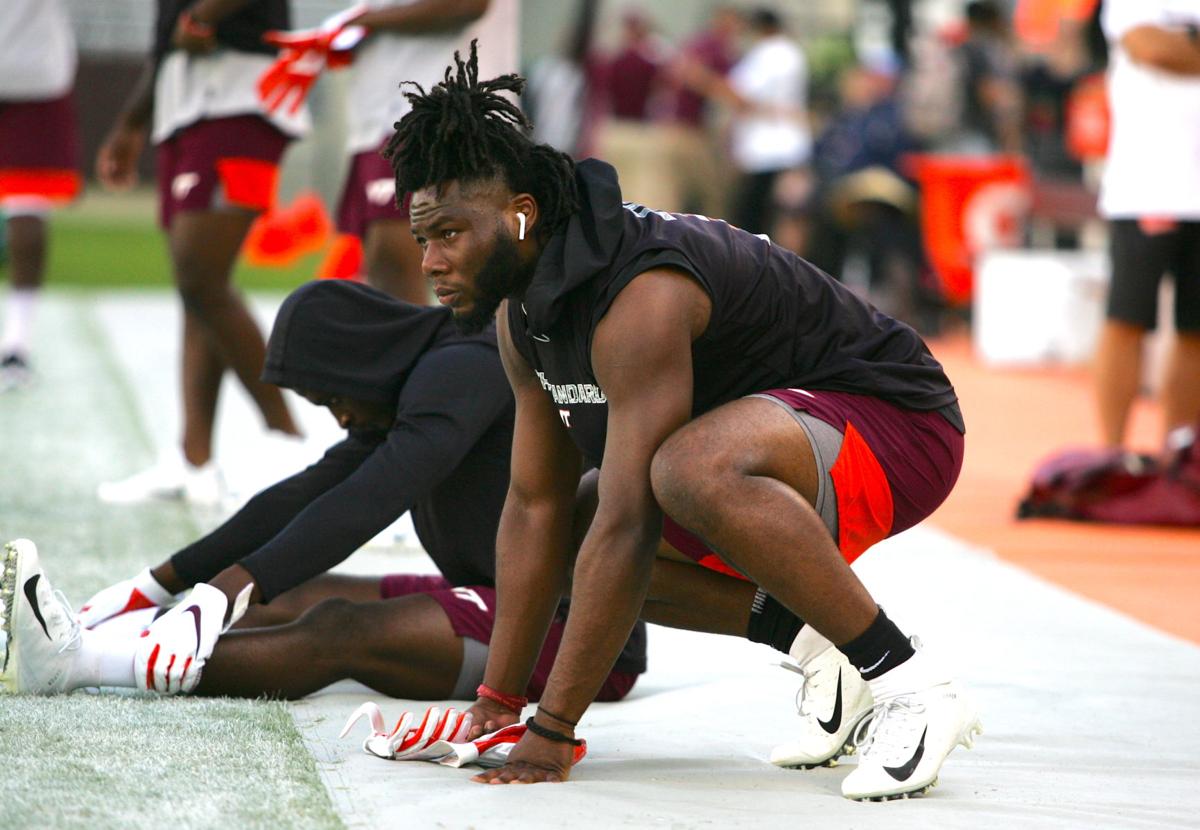 Virginia Tech safety Devon Hunter was arrested on Sunday by Christiansburg police for felony strangulation to cause wound or injury and misdemeanor assault against a family member.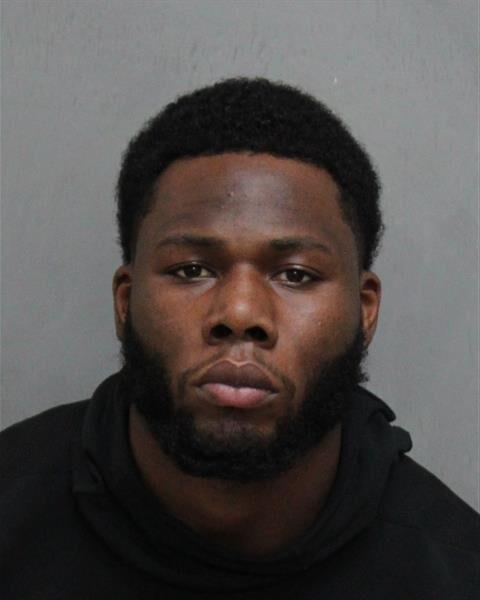 Police booked Hunter, 22, into the Montgomery County Jail on Sunday afternoon, where he's being held without bond until his initial court appearance.
According to Virginia state law the felony is punishable with "a term of imprisonment of not less than one year nor more than five years, or in the discretion of the jury or the court trying the case without a jury, confinement in jail for not more than 12 months and a fine of not more than $2,500, either or both."
The law defines strangulation of another as, "any person who, without consent, impedes the blood circulation or respiration of another person by knowingly, intentionally, and unlawfully applying pressure to the neck of such person resulting in the wounding or bodily injury of such person."
The misdemeanor calls for a maximum jail sentence of 12 months and a $2,500 fine upon conviction. The felony charge will be the subject of a preliminary hearing where a judge will rule if there's enough probable cause to send the case to a grand jury.
A Hokies spokesperson declined comment when asked about Hunter's arrest.
"We can not comment per campus policy," Virginia Tech's Pete Moris said. 
The 6-foot-0, 220-pounder was a four-star signee for the Hokies coming out of Indian River High School in 2017 and one of the highest ranked players in the state. He was expected to start this season for Tech at boundary safety.
Mike Niziolek is the Virginia Tech football beat writer for The Roanoke Times. Follow him on Facebook and Twitter.
Be the first to know
Get local news delivered to your inbox!