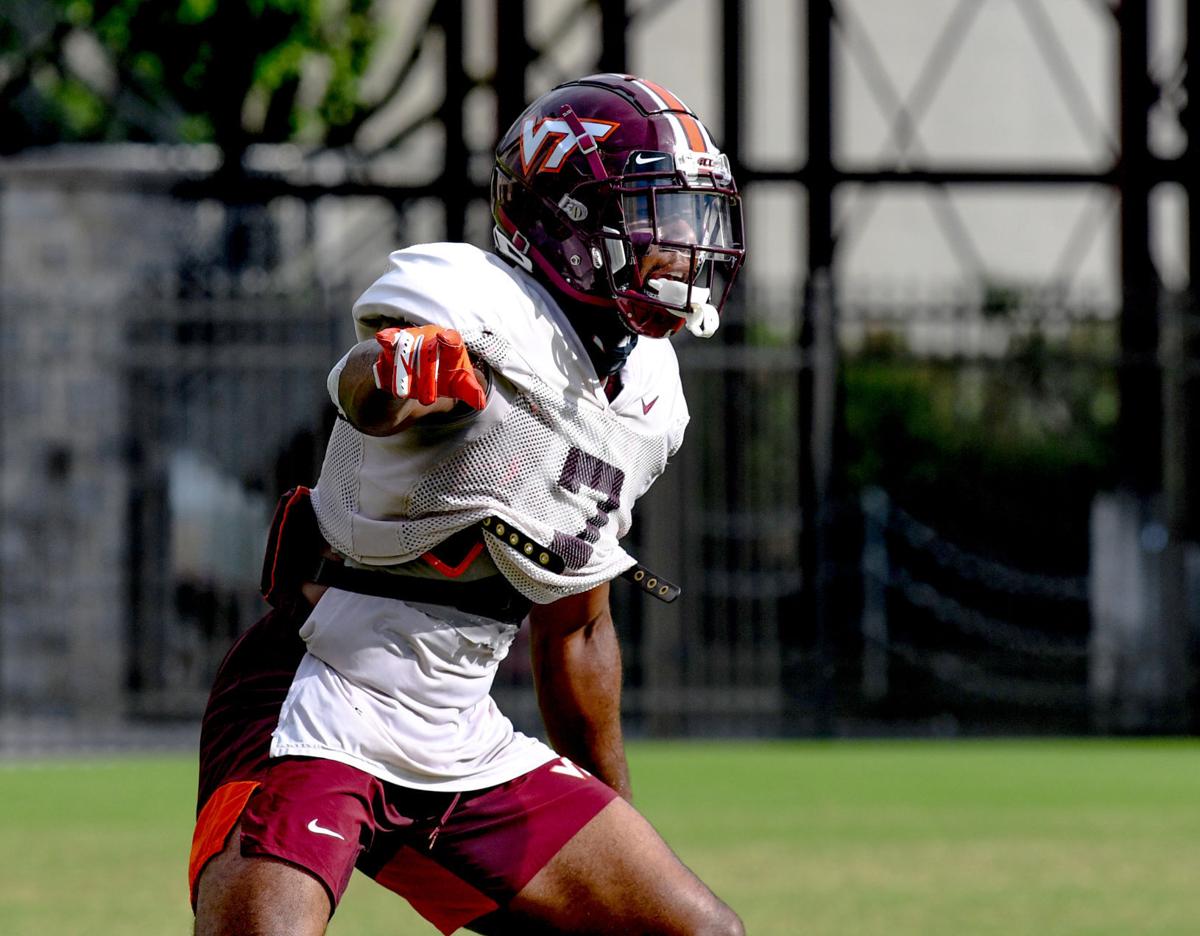 BLACKSBURG — Virginia Tech safety Devon Hunter has been indefinitely suspended.
Tech athletics issued a brief statement on Monday morning announcing the decision. According to a source with knowledge of the situation, the suspension is not related to a violation of any COVID-19 related protocols.
"Devon Hunter has been suspended indefinitely from all football team activities effective immediately for not upholding the high standards we have for our student-athletes," the statement said. "We cannot comment further on Virginia Tech student conduct issues until the matter is resolved."
Tech coach Justin Fuente opened his weekly press conference an hour later by telling reporters he wouldn't have any additional comment on the situation.
"I understand your reasons for asking and I hope you understand the reasons I can't reply," Fuente said.
The 6-foot-0, 220-pounder was one of the highest rated defensive recruits in program history when he signed back in 2017. Hunter had a role on special teams as a true freshman (he played in 10 games), but he bounced around the secondary going from boundary safety to whip and back. 
He was expected to start this fall at boundary safety after spending the 2019 season as Reggie Floyd's understudy at the position.
"He just has been a great leader, he has great work ethic, a great attitude and has really come along to be a guy that people look up to in the locker room," Fuente said in August. "And our kids have a tremendous amount of respect for him, our coaches have a tremendous amount of respect for him. We can't wait to get him out there and let him have some success, because he's just been so great behind the scenes for so many years."
Those comments were brought up to Fuente on Monday when he was asked if the situation involving Hunter was a surprising development.
"Yes," Fuente said without elaborating.
Fuente was also tight-lipped about who might start in Hunter's place, but he attributed that evasiveness to not having had those discussions with his staff yet. Tyree Rodgers, J.R. Walker and Keonta Jenkins are among the names in consideration. Rogers is the most experienced of the group with 31 games played (three starts). Walker redshirted last year, but was singled out as a future playmaker by retired defensive coordinator Bud Foster.
Jenkins is a 6-foot-3, 194-pound freshman out of Jean Ribault High School in Florida.
"To say all those things will be fluid is an understatement, continuing to cross-train guys, get guys ready. It's a little early for me to make a call on that," Fuente said.
Mike Niziolek is the Virginia Tech football beat writer for The Roanoke Times. Follow him on Facebook and Twitter.
Be the first to know
Get local news delivered to your inbox!