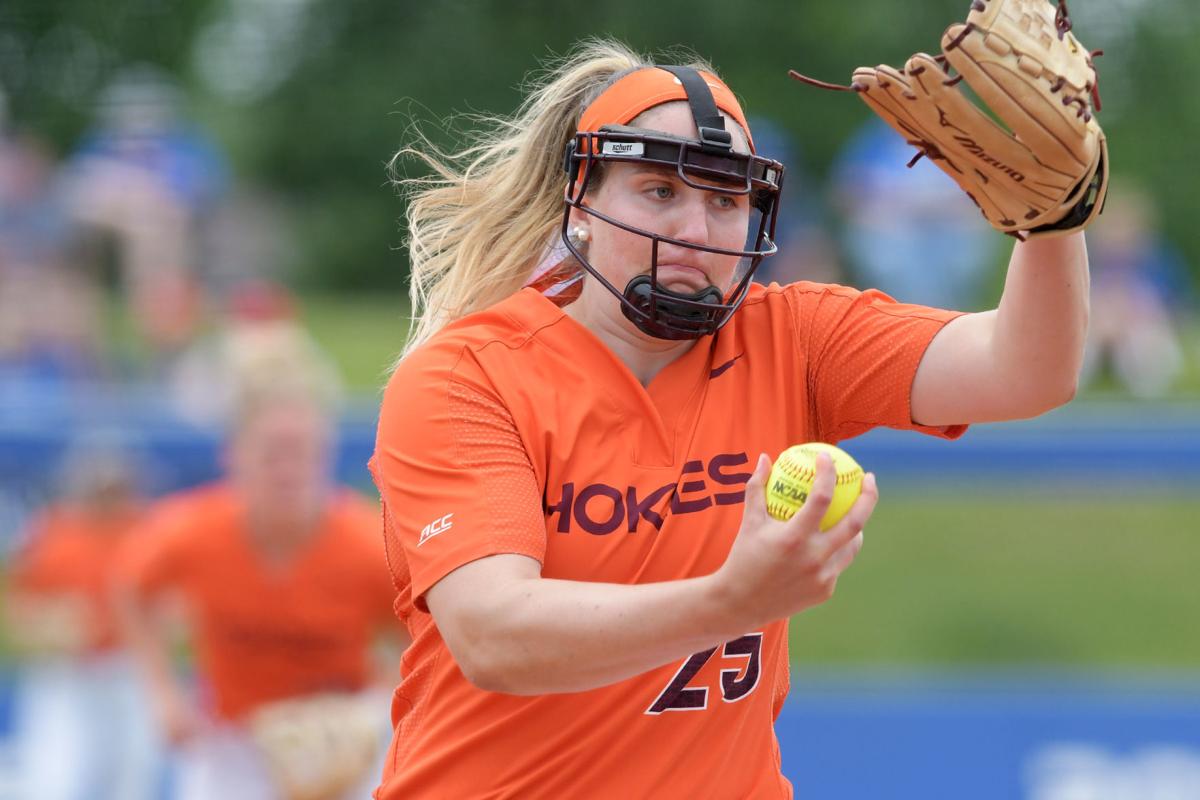 Virginia Tech softball ace Carrie Eberle, the 2019 ACC pitcher of the year, has entered the transfer portal.
Eberle entered the portal Wednesday, her father, T.J. Eberle, said in an email Thursday. He declined further comment.
She is in the portal as a graduate transfer after graduating from Virginia Tech in only three years.
After Tech lost at Kentucky in the NCAA regional finals last month, Eberle said she planned to return to the Hokies for her final season.
But Virginia Tech coach Pete D'Amour said Thursday in a text message that Eberle, who was a biology major, "wants to pursue a master's in that related field."
Could Eberle still decide to remain a Hokie? Or is she definitely planning to transfer?
"We'll just let it play out. We'll see," D'Amour replied in a text message.
Eberle helped the 47-11 Hokies make the NCAAs this year for the first time since 2015.
She was 25-8 with a 1.84 ERA as a junior year this year. She had 164 strikeouts and 55 walks in 201 1/3 innings. Eberle, who had 23 complete games and nine shutouts, became the first Hokie to be named ACC pitcher of the year since Angela Tincher won the honor three straight years from 2006-08.
Eberle made the All-ACC second team as a sophomore in 2018, when Scot Thomas was the Hokies' coach.
Through a spokesperson, Eberle declined comment Thursday.
If Eberle does transfer, Tech will still return another 2019 All-ACC first-team pitcher in Keely Rochard.