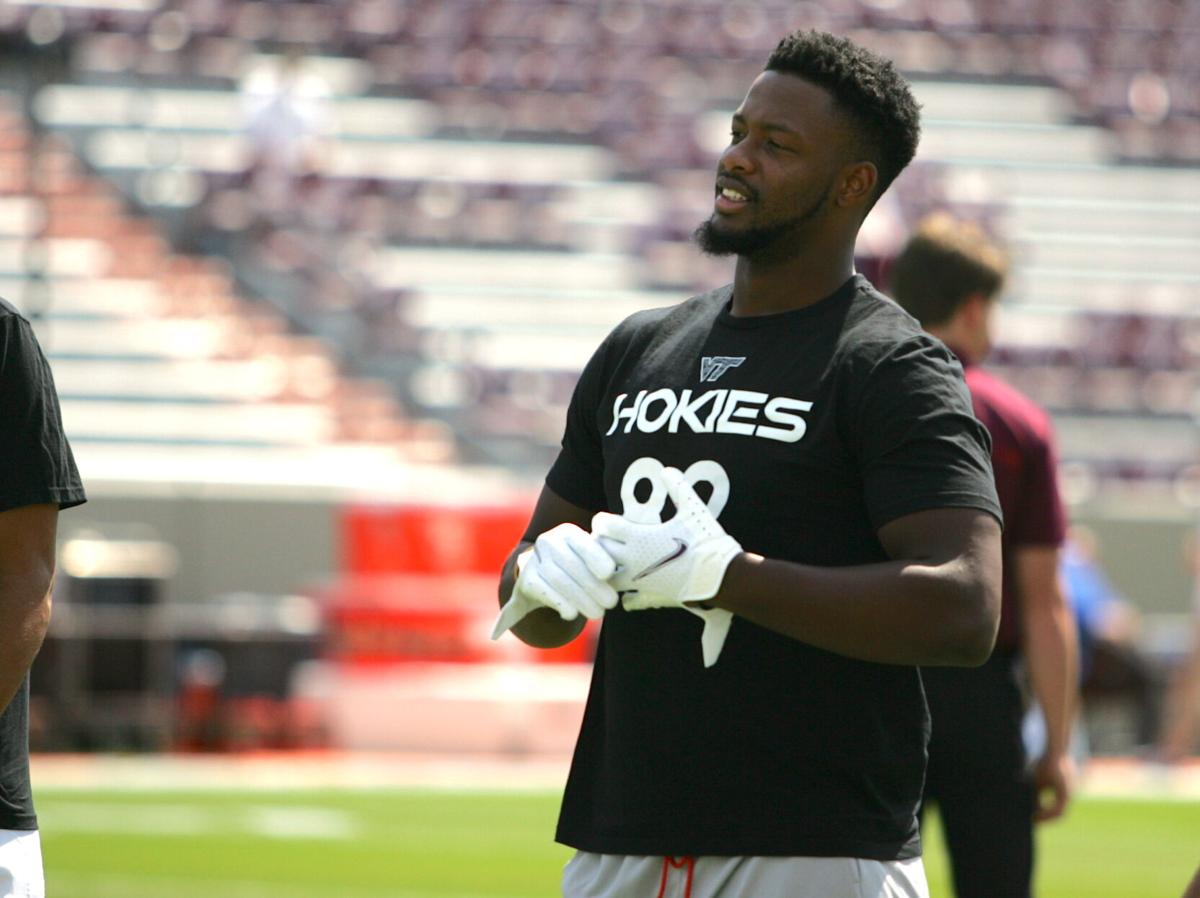 BLACKSBURG — Virginia Tech tight end James Mitchell looked determined to get back on the field at the end of the first half.
Mitchell was in obvious pain as he tried to stretch out his right leg in the immediate aftermath of the play, but he stayed glued to the training staff in hopes of getting cleared to return. He walked with the trainers up and down the sideline, did some light jogging and got on the exercise bike for a few minutes to prove the leg wasn't bothering him. The Hokies were holding onto a slim 14-7 lead at the time, and the passing game had only completed one pass over 10 yards.
"James is fine," Tech coach Justin Fuente said after the game. "I mean, maybe he could have gone back in. Everything they're telling me is he'll be fine, a little bit sore and ready to go."
Tech receiver Tre Turner told reporters after the game he was glad Mitchell didn't need to come back into the game and risk further injury. Mitchell announced he was coming back to Tech for another season last January after briefly considering entering the NFL Draft.
"I talked to him while he was on the sideline after he got banged up a little bit," Turner said. "I just told him, 'be smart. I know you're not going to listen to me or listen to anybody but be smart. Really, actually be smart, James. I guess he was smart about it and finally listened to me."
Mitchell ended up with two catches in the win for 6 yards. Most of the snaps at tight end went to Drake DeIuliis and Nick Gallo rotated at the position in Mitchell's absence. DeIuliis had one catch for 11 yards.