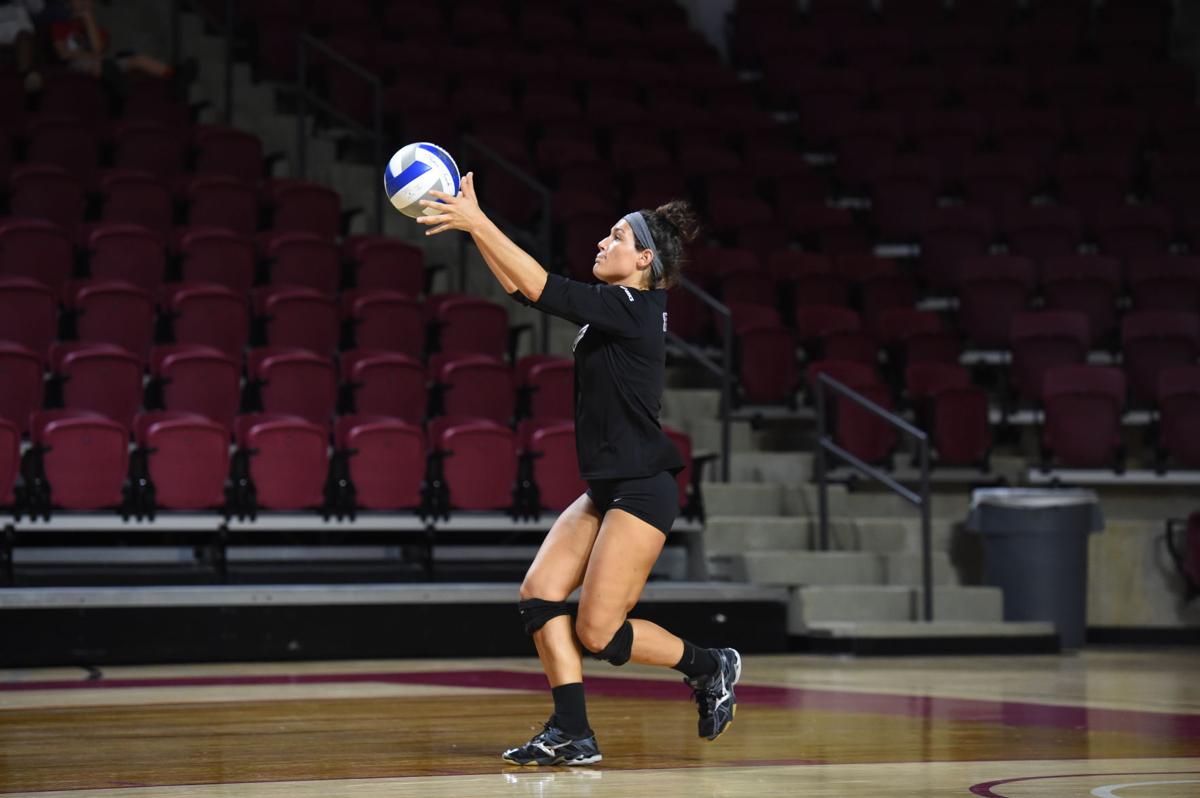 Ryan Hedgpeth, a senior standout on the Roanoke College volleyball team, was seriously injured in a car accident last Thursday in West Virginia.
She is in the intensive care unit at Charleston General Hospital in West Virginia, according to a hospital spokesperson Monday.
Hedgpeth suffered multiple broken bones — including a couple broken bones in her back — and two collapsed lungs, said Maroons coach Blair Trail. Hedgpeth is on a ventilator.
"She has months and years of therapy ahead of her," Trail said. "They said to prepare for being in the hospital for months.
"They just don't know long term what damage has been done to the back."
Hedgpeth is conscious but sedated.
"There are times when she will wake up and answer commands," Trail said.
Roanoke College was on fall break last week, so Hedgpeth had been visiting friends at the University of Pittsburgh.
She left Pittsburgh about 5 a.m. last Thursday and was driving back to school for a 10 a.m. practice when the single-car accident occurred. Her only passenger was her dog, who suffered a broken leg in the crash.
The accident occurred at about 7 a.m. last Thursday on Interstate 77 in Charleston, West Virginia, according to Trail.
"They think she might have hit some loose gravel and ran off the road," Trail said. "Her car flipped several times."
All of Hedgpeth's ribs are broken. She also broke several bones in one of her arms.
Hedgpeth can move her right arm and point to letters on a card and spell out a few words, said Trail.
Hedgpeth has already undergone one operation on her back and one surgery on her arm. She will need several more surgeries, said Trail.
The team's coaches and a few of the team captains rushed to the hospital the morning of the accident.
Hedgpeth's parents have been at the hospital since the day of the accident.
After getting the green light from Hedgpeth's parents, the Maroons (8-14, 4-6 ODAC) played their matches last Friday and Saturday as scheduled. They lost them both.
"They're taking [the accident] very hard," Trail said of her players.
Hedgpeth, an Altavista High School graduate, ranks sixth in the ODAC with 384 digs this season. She ranks fifth in digs per set (5.19).
"She's fierce," Trail said. "She dives for every ball that she needs to."
Hedpgeth ranked eighth in the ODAC with 369 digs last fall, when she made the All-ODAC third team. She ranked second in the league with 5.2 digs per set.