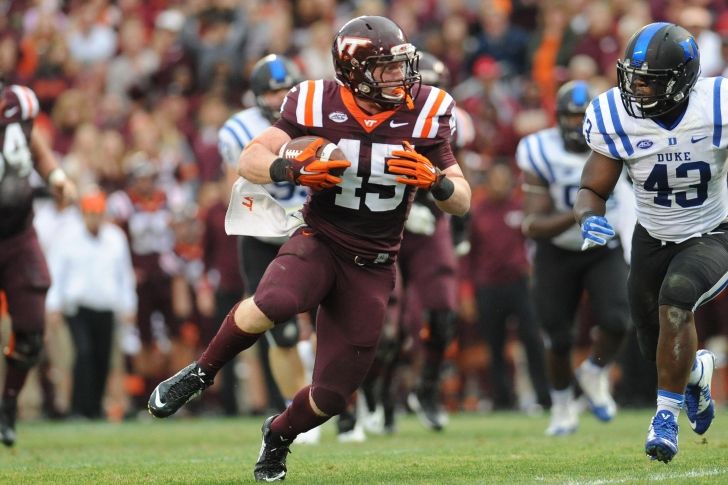 There'd be no finer way for the Hokies to send Frank Beamer out than to extend the school's bowl streak to 23 years. As Beamer has often said, he's never been to a bad bowl.
But where might they end up if they qualify for a bowl?
First things first: the Hokies need to win two of their final three games, a task that won't be easy but looks possible with games at Georgia Tech (3-6), vs. North Carolina (7-1) and at Virginia (3-5).
If Tech manages to get to six wins, here's the other question that could be interesting: would the ACC's bowls treat Virginia Tech more favorably in the selection process because of the interest that would likely follow Beamer's final game?
That's not to say the Hokies would get preferential treatment, just that bowl games are a business and want the biggest crowds and TV exposure they could get. Wouldn't Virginia Tech be attractive for, say, the Belk Bowl in Charlotte, if it was possible, since Blacksburg's a short drive away, the bowl game has never hosted the Hokies and it'd be a fairly safe bet that a good number of fans would make that trip? Florida State got a Gator Bowl bid in Jacksonville for Bobby Bowden's final game after the 2009 season, after all, and that was a 6-6 team.
The ACC's bowl setup might allow it. Instead of a strict pecking order, the ACC's bowls are grouped to get more appealing matchups for teams and the games themselves. After the league's automatic Orange Bowl bid, Russell Athletic Bowl picks second, followed by a group of four "Tier 1" bowls that includes the Belk (Charlotte), Sun (El Paso), Pinstripe (New York) and TaxSlayer (Jacksonville) or Music City (Nashville).
The hangup could be that the league still has a provision that a 6-6 team can't jump an 8-4 team to get into one of the Tier 1 bowls. With Clemson, Florida State, North Carolina, Duke and Pittsburgh the only safe bets to reach eight wins, however, that would leave at least one Tier 1 spot open for a team not likely to reach eight wins (5-3 N.C. State and Miami are the best bets to get there, and Notre Dame must be factored in, but there's a strong possibility a team like Clemson or Notre Dame or both makes the College Football Playoff).
Campus Insiders projects another trip to the Military Bowl to play Navy, making note of the fact that there might not be enough bowl-eligible teams to fill all the spots this year. If that's the case, bowl gets filled by 5-7 teams based on their APR scores. Virginia Tech at 977 would be fairly high on that list.