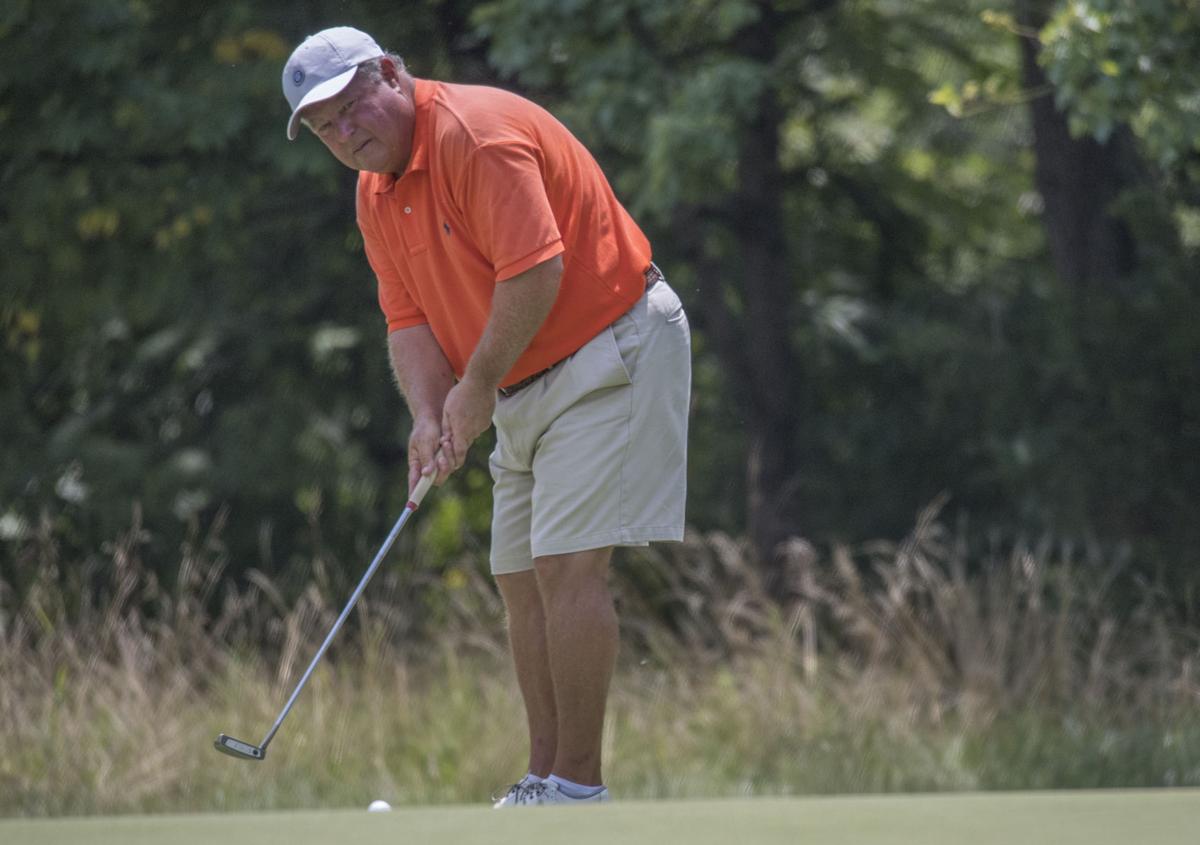 A few weeks back, with little else on my mind, I posed a question to some friends from the Martinsville area:
If there were a Martinsville-Henry County sports hall of fame, who would be in it?
For that matter, who would be in a Roanoke Valley sports hall of fame? There isn't one of those, either.
The Virginia Sports Hall of Fame, located in Virginia Beach, encompasses the whole state, but what if there were separate chapters that would recognize athletes whose location might have caused them to be overlooked?
The museum, which originally was located in Portsmouth and later moved to Virginia Beach, has been closed for the past three years.
"Over time, I've realized that there is a need and a want for some type of [regional] presence," said Will Driscoll, the state hall of fame's executive director since the retirement of Eddie Webb, who had held that position for 24 years.
"Probably for our whole 54-year history, we've been very regional because of where we're located. You can't go east because you're in the ocean. You can't go south because you're in North Carolina, so we're kind of isolated here.
"Where can we plant flags basically and what does that flag look like? Because of the pandemic, we've been hit really hard. We're not getting the state funding that we had been getting because we're deemed non-essential.
"I'm very keen on getting out in front of new people."
Driscoll's plan is to travel around the state and talk to groups like the Roanoke Valley Sports Club.
"I'm very keen on making sure that the entire state of Virginia knows about the hall of fame," Driscoll said. "The only way to do that is to give them something they can engage with and touch. I'm pretty much open to any idea."
There are more than 300 inductees in the state hall, but it's not easy to find the list. In a search for an inductees list earlier in the year, I was struck by a relative shortage of Roanokers.
There are almost as many media members from the Roanoke Valley (disclosure — I am one of those media members) as there are actual athletes, like former Cave Spring, UVa and NFL stars Tiki and Ronde Barber.
What continues to puzzle me has been the absence of Shawn Moore, a star quarterback at Martinsville High School and UVa who was a finalist for the Heisman Trophy in 1990.
Fortunately for longtime Martinsville boys basketball coach Husky Hall, who died earlier this year, he had been in the Virginia High School League hall of fame since 1991.
One of his players, Jeff Adkins, was a Parade All-American who scored nearly 1,000 points at the University of Maryland.
The late Dick Hensley, whose football coaching career at Martinsville paralleled Hall's, coached one of the best running backs ever to come through the state in Dennis Mahan.
"He was our Ralph Sampson," Shawn Moore says of Mahan.
Not to be overlooked is Henry County and UVa product, Ed Reynolds, who spent 12 years in the NFL in stints split between New England and the New York Giants. Reynolds later was an executive with the NFL Players' Association.
Reynolds would like to be involved in the process as would former UVa running back Nikki Fisher who points out that women such former Bassett basketball star Kim Hairston need to be included.
Candy Robertson, née Sibbick, of Martinsville won a women's state amateur golf championship. Keith Decker, a member of the VSGA Hall of Fame, has won 28 sanctioned events at the state level.
And what about NASCAR, Martinsville Speedway founder Clay Earles, racers Buddy Arrington and Jimmy Hensley and the like? Motorsports writer Steve Waid, who is in the Nascar Hall of Fame, got his start with the Martinsville Bulletin.
Institutional knowledge and support for a hall of fame could come from willing Henry County administrator Tim Hall, a pitcher and first baseman on a Martinsville High School team that included Lou Whitaker, who spent 19 seasons with the Detroit Tigers.
Hall has pledged his support for a Martinsville-Henry County sports hall and already has nominated theater mogul James "Nubby" Coleman to head up the site-selection committee.
If nothing else, Martinsville could have a virtual hall of fame available for viewing on a website — but what a collection it would be in person.
Be the first to know
Get local news delivered to your inbox!