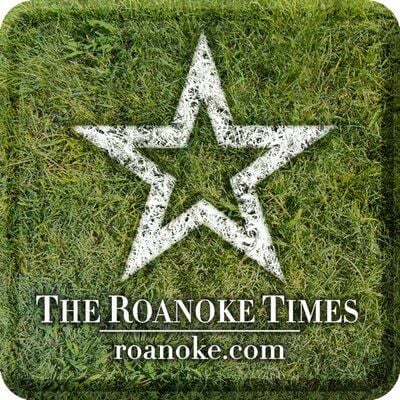 DALEVILLE — Abingdon will be the host school for next week's VHSL Class 3 state golf tournament at Glenrochie Country Club.
The Falcons figured they might as well play in it.
Abingdon made the long trip worth it Monday by winning the Region 3D tournament at Ashley Plantation with a nine-stroke victory over defending champion and co-favorite Lord Botetourt.
Under the VHSL's modified format for the 2020 season that was pushed to the spring by COVID-19, only one team and three at-large individuals qualified for the state tournament.
Lord Botetourt, which played strong golf all season, will miss the trip.
"It is what it is, but Abingdon played better than us," Lord Botetourt coach Todd Smith said. "We picked a bad day to play, I'd probably say our worst round all year.
"We've been throwing '8-overs,' and '10-overs' and '12-overs' all year and today wasn't it."
Botetourt had some consolation as sophomore Ashton Harper shot a 2-under-par 70 to share the individual title with Abingdon junior Will Watson.
Samir Davidov shot 73 for the Cavaliers and will join Harper and Christiansburg's Seth Walker (74) as one of the three Class 3A individual qualifiers.
Harper birdied three of his first four holes on a blustery day, but a double bogey on No. 7 and bogey on. No. 17 left him tied at the top with Watson.
"It was pretty tough conditions," Harper said.
Abingdon's team played a practice round at Ashley on Sunday, and the Falcons stayed overnight in an area motel to be ready for their 11 a.m. tee time.
"Staying overnight makes it feel a little more important," said Watson, who had birdies on Nos. 17 and 18 including a 20-footer from just off the green on the finishing hole. ""It makes you feel like you've got more on your shoulders. I really feel like our team handled it well.
"I think we had six players that thought they could walk out and win today, and it really showed."
Watson's 70 was backed by Katie Hall's 71, Grace Addison's 75 and Caleb Brummitt's 78, Abingdon's No. 6 player, Mason Funk, threw in a round of 79 for good measure.
Botetourt's other counting scores came from Jake Koffman (76) and Kaitlyn Mosdell (84).
Cave Spring shot 316 to take third place, followed by Hidden Valley (321), Northside (322) and Magna Vista (324).
Abingdon placed second behind Lord Botetourt in the 2019 regional, but the fact that only the champion advanced this time added some extra pressure.
"It made all of us realize that we needed to stand on the tee and take a deep breath," said Watson, who was a freshman on Abingdon's 2018 state championship squad.
"We took it upon ourselves to play against the golf course and amongst each other rather than other teams. It really benefited us well."
The Falcons did not want to be mere spectators next week on their home course.
Watson and Harper were content with sharing the top spot Monday, rather than enduring a long wait for the lower-seeded teams to finish their rounds.
"We've got school tomorrow, we were supposed to have school today," Watson said. "We've got schoolwork going on. We've got teachers here. Everybody's going home."
Harper, who expects to contend for the individual title next week, agreed.
"Today, I'm pretty much done after the 18th," he said.