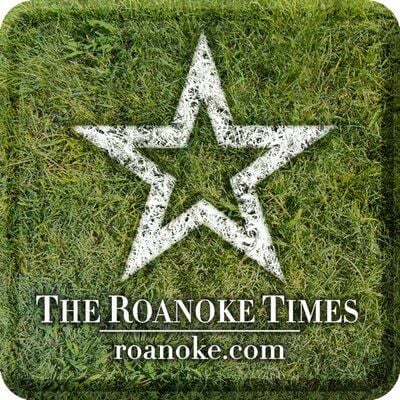 CHRISTIANSBURG – Blacksburg swimming finished what they started a couple of weeks ago by claiming a pair of state titles on Tuesday at the Class 4 State Swim Meet inside the Christiansburg Aquatic Center.
Off the strength of the performance of their diving team, Blacksburg's boys won their third straight Class 4 championship compiling 375 points to easily outpace runner-up Hanover's total of 222 points.
On the girls' side, the Bruins were able to take their first state crown with a winning total of 450.50 points beating runner-up Monacan by an astounding 213.50 points.
The Bruins' boys came into Tuesday's swimming portion of the meet with a huge lead after Blacksburg took the top four spots in the diving competition held on February 9th. Led by Eli Babcock's victory, the quartet of Babcock, David Roethlisberger (2nd), Bradley Semtner (3rd), and Theo Villanueva (4th) totaled 68 points.
"We worked really hard to get four kids into state in diving and because of that we felt pretty confident today," Blacksburg head coach Chris Reilly said.
The diving team at Blacksburg was coached this year by Ron Piemonte, who also serves as head coach at Virginia Tech. Piemonte took over the Bruins' job from his son this year, but its not the first time Reilly and Piemonte have worked together by a long shot.
"Thirty-four years ago, his (Piemonte) first job in diving was in Albuquerque, New Mexico and my first swimming coach job was in Albuquerque then too," Reilly said. "We've taken different turns throughout life, but we've both ended up in Blacksburg."
If there was any drama left during Tuesday's meet, the Bruins pretty much erased it in the day's first event as Blacksburg's 200 Medley Relay team of Patrick Reilly, Nick Fillo, Zac Sudweeks, and Lewis Rockwell won in a time of 1:39.01 besting their seed time by over two seconds.
"Winning that first relay was really a surprise, but my son (Patrick) led it off so that was very special for me," Reilly said.
Patrick Reilly, a senior, was just anxious to get started, especially after the meet had been pushed back due to inclement weather in the New River Valley over the past couple of weeks.
"We were just really hyped to get going. Our race was opening up the meet and we knew we had to be good," the younger Reilly said.
The boys' event was held during the afternoon and after the facility was cleaned as a part of Covid-19 protocols, the girls' meet took place in the evening.
Similar to the boys, the Blacksburg girls kicked off their championship effort with a win in their opening event of the night taking the top spot in the 200 Medley Relay. The team of Norah Guillot, Lexi Nussbaum, Julie Anderson, and Andrea Leng finished in a time of 1:47.22 setting a new Class 4 state record in the process.
Leng, a junior, followed up the relay victory with an individual win of her own touching the wall first in the 50 freestyle in 24.04 seconds.
Winning a state title with this particular group of teammates held extra meaning for Leng.
"This means a lot. I have a lot of senior friends leaving. They've wanted this for a long time, so I wanted to do this for them and myself," Leng said.
One of those seniors was Anderson, the team captain, who expressed her pride in the fact the Bruins were able to achieve this accomplishment in a year strongly impacted by coronavirus.
"I'm really proud of this team this year. We have supported each other day in and day out in the middle of a pandemic," Anderson said. "This is just really amazing."
Anderson and Leng joined Guillot and Madeline Coombs to close out the meet in style winning the 400 freestyle relay in just over 3:38.
One person who was not surprised by the Blacksburg girls' performance was their coach.
"It's the strongest girls' team I've ever had," Coach Reilly said. "They're really deep and really fast. They're phenomenal."
The state meet was originally scheduled to take place in Richmond, but the VHSL announced last month that they were moving it this year to Christiansburg, practically putting it right in the backyard of the Bruins.