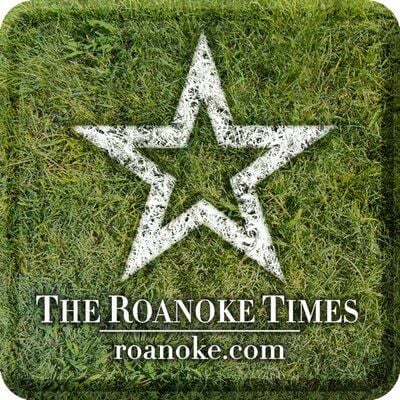 The Class 2 state wrestling meet became a family affair for Glenvar's Jake Cline who joined his father as a state champion on Monday evening.
Cline scored on a two-point takedown just seconds into his match and never gave up the lead as he earned a 6-3 decision over Clarke County's Cannon Long in the 132 final inside the Salem Civic Center.
"Getting that takedown really helped me. I knew if I took him down that I could keep the pace going and I would win," Cline said.
Cline added the victory had extra meaning for him considering that he came to this event every year growing up with his father Jason, who was a two-time state champion at Grundy in the 1990s.
"It's crazy to come here and do what I've always wanted to do," Cline said of wrestling in the Civic Center.
The elder Cline is not only Jake's father, but also his coach. He had a mat side seat as he watched the Highlander sophomore claim his first state title.
"I get a little choked up. He's worked so hard for this and done everything we've asked him to do. He's one of the hardest workers in the room," Cline said of his son. "He has seen the state titles up on the wall in my office and now he's got one of his own. I'm really proud to see him pull this off."
Cline, however, was not Timesland's only representative on top of the podium on Monday as James River claimed a pair of individual titles from juniors Hunter Forbes and Carder Miller.
Forbes completed an undefeated season at 19-0 with a convincing 7-0 decision over East Rockingham's Tanner Baugher in the 160 final.
"I just spend the first period feeling the person out and in the second I adjust to the way their wrestling. In the third period I go on the attack," Forbes said of his strategy.
The junior added that going through the campaign without a loss was a preseason goal.
"As soon as I stepped in the wrestling room, I told coach that my goal was to go undefeated and he said let's go get it," Forbes said.
Miller picked up his title with a 3-1 decision over Amelia County's Michael Oliver in the 195 final in just his second year of wrestling.
"I was thinking the whole time to not do anything stupid to ruin it for me," Miller said. "It feels amazing. I can't think all my coaches enough."
Glenvar had two other finalists, but Ethan Flowers lost a 6 -2 decision to King William's Austin Weeks at 138 and Zach Moore lost by pinfall to Lebanon's Trent Ray at 220.
Flowers, a freshman, was trying to become the first ninth grader to win a state wrestling title for the Highlanders.