The John Marshall boys basketball team beat opponents by an average of 36.5 points this season, but in the Virginia High School League Class 2 state championship game, things got worse.
The Justices beat Radford 91-34, which was the team's second-biggest victory of the season. The March 11 win for John Marshall completed its perfect 28-0 season, but in the postgame news conference, Radford coach Rick Cormany called for change.
"We need to figure out something here," Cormany said after the devastating loss to John Marshall. "Because the purity of the high school game is leaving, because this is going to set an example for others to do the same thing."
Cormany declined to discuss the matter further last week.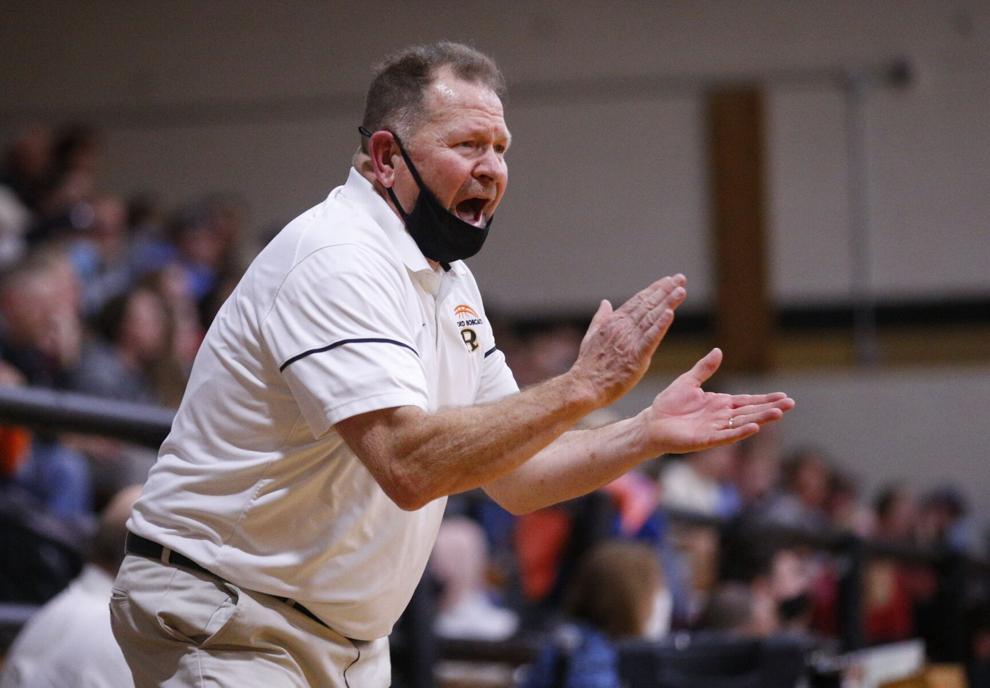 Floyd County boys basketball coach Brian Harman, who had lost to Radford in the Class 2 state semifinals, agreed with Cormany and said they'd discussed this issue before.
"It's discouraging knowing that the chances of you winning [a state championship] are slim," Harman said in a phone interview on Wednesday. "They're just that good right now."
Harman said Floyd County would have a better chance petitioning to play Class 3 schools than facing Class 2 power John Marshall.
Radford wing Elijah Kelly, who scored 15 points in the championship game, said in a phone interview Thursday that the game got away from the team in the second quarter, but they knew that John Marshall was the best high school team in the country.
"Obviously it [doesn't] feel good, but I think it was a good opportunity for sure just because that's a national [stage] to show my skills and stuff," Kelly said. "But it obviously didn't feel good to get beat that bad. Especially in the state championship game, kind of embarrassing."
Kelly said making it to the state championship game was a huge accomplishment and keeping rival Floyd County out made it even better.
In a phone interview Wednesday, VHSL executive director Billy Haun said there had been a lot of blowouts this year in the regular season similar to the Class 2 state championship game.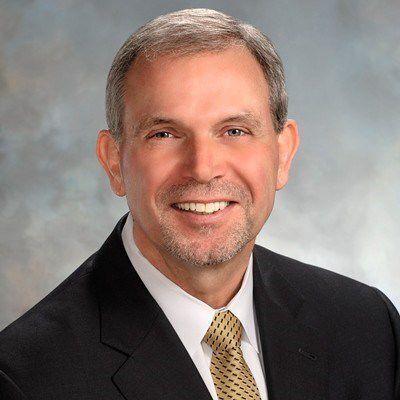 "If you will go back and look at the AP scores this year from everyday basketball games, there was probably eight to 10 scores daily where people got beat by 30 or more points," Haun said.
"I'm really worried about some of our basketball programs."
John Marshall has an enrollment of 576 students, while Radford has 505, per the VHSL classification table. Since the school's enrollments are relatively similar, they have been ruled within the VHSL's Class 2. But even though John Marshall is a Class 2 school, it has gathered one of the most talented rosters in the nation. The Justices finished the 2022-23 season as the No. 1 ranked team in the country, per MaxPreps.
"Throughout this year's basketball season maybe, we've probably gotten emails and phone calls together [about] 10-12 [complaints about John Marshall]," Haun said.
Haun said when the VHSL gets information accusing a school of not following the rules, they share it with the school division and the division reports back with its findings. The VHSL has no investigative authority, Haun said.
John Marshall has not been found to have done anything against VHSL rules.
Even if John Marshall wanted to compete for a Class 6 state championship, it would need to send a petition to the VHSL.
Haun said the VHSL has no process for a single sports program to appeal to move up. So if the John Marshall basketball team decided it wanted to move up, all the school's teams, such as the football team, which went 3-7 last season, would have to face opponents with larger enrollments. Class 6 schools have more than 2,000 students, which could disadvantage all the Justices' other sports teams.
Richmond Public Schools has an open enrollment policy for its high schools, which allows students who live within the city limits an opportunity to choose to attend John Marshall even if they aren't in the school zone.
Having an open enrollment policy has made it easier for players who move to Richmond to establish residency and come play for John Marshall coach Ty White, who is also the director of basketball for the Team Loaded VA AAU program.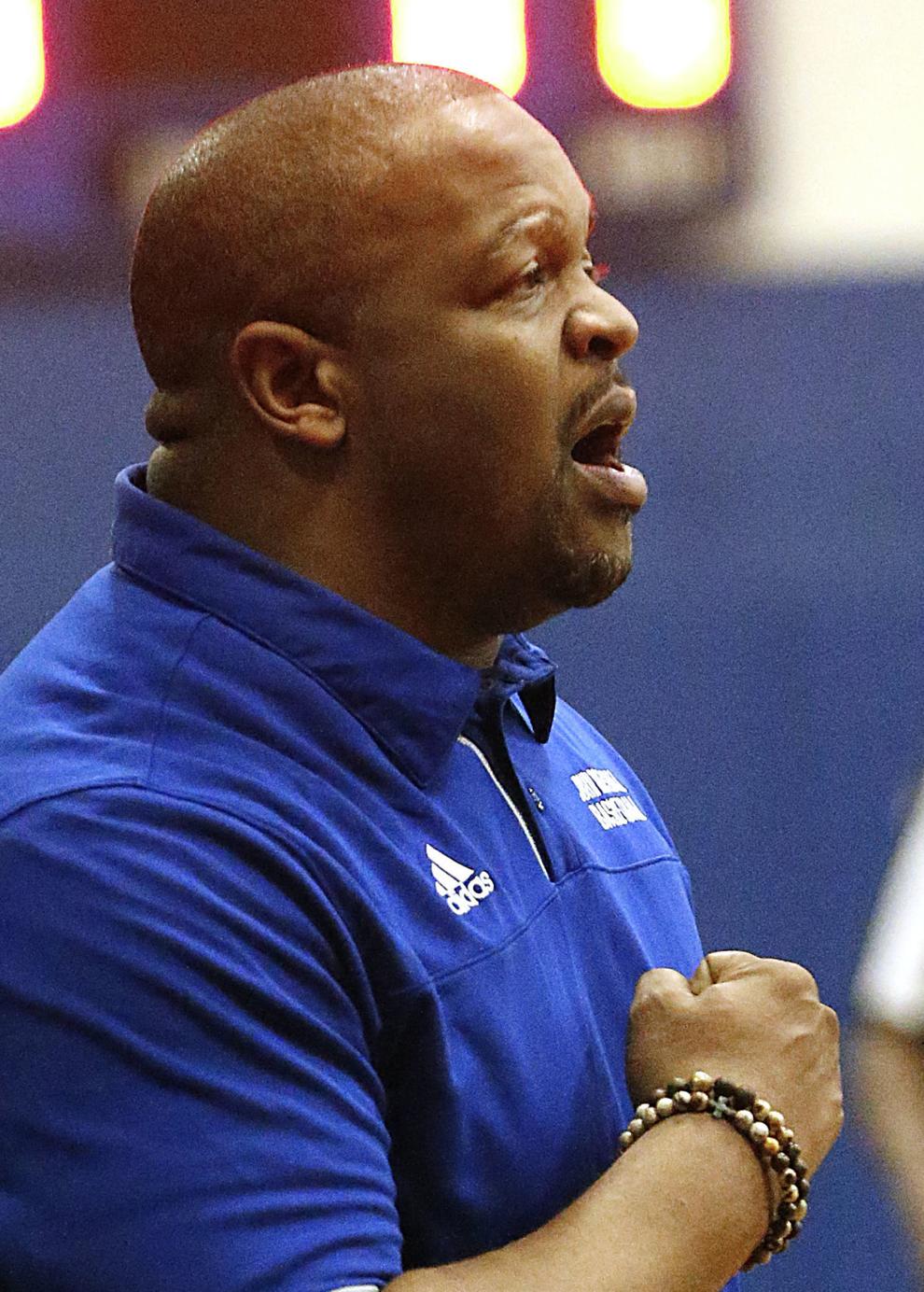 Haun said looking into changing eligibility requirements is a possibility. Whenever an incoming freshman enrolls in a school they establish eligibility there as long as the district accepts them, even if they don't live in that school's zone. But changing the eligibility requirements could force transferring athletes to sit out a year.
"Obviously in Virginia, that would be a difficult one for us because of the large government and military presence," Haun said.
"A lot of those folks don't have an option on whether or not they move and whether or not they transfer. So with that one [it] would be a tough one for Virginia because we would not want to put our military folks or our government employees at a disadvantage because they have to go where they're told to go."
Haun is required to do a state of the VHSL address and give a report to membership every year. This year on the Thursday before the Class 2 championship game he said he threw out a couple of long-term things the VHSL needs to look at.
"[We need to] stop saying we've always done it this way," Haun said. "And one of the things that I talked about was the alignment process. We are one of the only states that uses attendance enrollment numbers for aligning schools."
When the new VHSL alignment starts next school year, John Marshall will still be in Class 2. The VHSL's alignment cycle is changed every four years, which means Radford and Floyd County will have to continue competing against John Marshall for the foreseeable future.
Haun said this year the VHSL has received 26 appeals on its new alignment, which is the most they've ever had.
"We might have less than 10 [in a normal year], but we've never had 26. So when you get 26 appeals, then yeah, you need to go take a look or something," Haun said.
Haun suggested that the VHSL use other factors to evaluate its alignment system such as socio-economic status, competition and geography.
"Some [states] have actually looked at a competition factor. A competitive factor about how many times have you been in state championships previously," Haun said.
"Arizona, they actually have six classifications, but they have seven state championships because they have an algorithm that they use. And then they take these teams that are some of their top teams and put them into a category that's called the open championship."