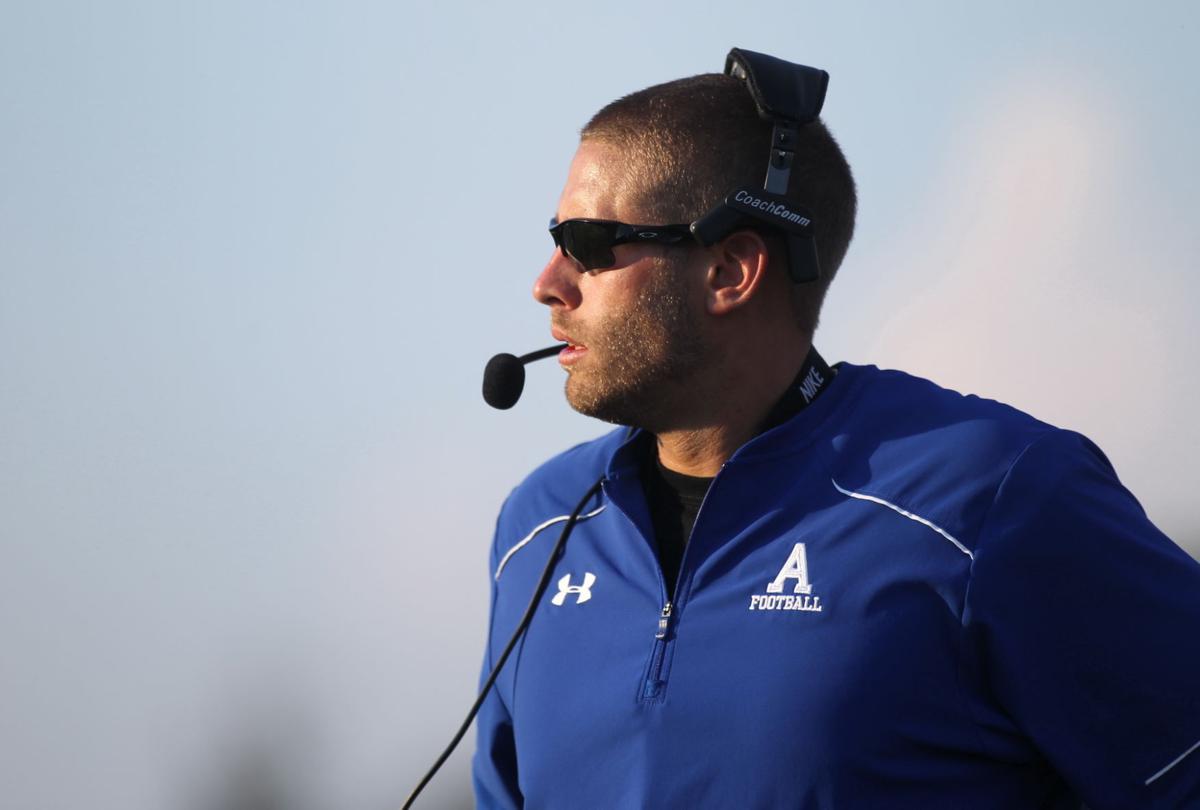 Cam Akers commuted from Pulaski County to Riner every day during his five years as Auburn High School's football coach.
His drive to work just got shorter.
Akers has resigned from his job at Auburn to become an assistant coach at Pulaski County, his alma mater.
Meanwhile, another Akers in the Mountain Empire District — Fort Chiswell's Chris Akers (no relation) — has left the Pioneers' program to become the head coach at Holston High in Damascus.
Cam Akers coached Auburn to a 20-30 overall record in five seasons, including the 2020 schedule that was shortened by COVID-19.
His 2019 team finished 6-6 with a 23-man roster, highlighted by a 44-12 Region 1C playoff victory over Covington, one of just four postseason wins in Auburn history.
"I really loved Auburn," Akers said. "It's such a great community. Some great people over there and some great players. I really loved my time over there."
Akers, 31, was Timesland's youngest head football coach when he got the Auburn job at age 26 in 2016. He and his wife have a 5-year-old daughter with another child on the way in August.
He will coach outside linebackers and help head coach Mark Dixon with the Cougars' offensive line and the weight program.
Akers is a 2008 Pulaski County graduate who played for Jack Turner. He was an Auburn assistant under Turner and also was the 2015 Timesland boys track and field coach of the year after leading the Eagles to the Division 1 state title.
Akers was a football assistant at Floyd County in 2015.
"I really enjoyed being a head football coach," he said. "But the timing of things with us having another child, I think it's going to be good for me to take a step back from being a head coach.
"Hopefully, I'll have another opportunity to be a head coach again. Me taking a step back gives me time to be a student of the game again and learn some new stuff."
Auburn and Fort Chiswell will join Timesland schools such as Cave Spring, Radford, Jefferson Forest, Parry McCluer, Grayson County in hiring a head coach on the heels of a delayed season that ended in April.
Akers resigned at Auburn on Monday and told the Eagles players Tuesday.
"It's unfortunate," he said. "Us coaches, we didn't choose to play football in April. The timeline of leaving a school has not been good for us, to leave a school this late in the game, but that timeline we couldn't control.
"It was one of the hardest decisions I've ever had to make, leaving [Auburn]. It's a great place to work, and you work with really good kids."
Chris Akers will embark on his fourth new job since serving as an assistant at William Fleming in 2013.
At Holston, he replaced Covington native Derrick Patterson who became the head coach at Virginia High.
Akers, a Bluefield native, had a 13-10 overall record at Rural Retreat for two seasons (2014-15) before taking the head coaching job at Gate City from (2016-18).
Akers coached Fort Chiswell for two years, posting an 8-9 record. Fort Chiswell finished 4-3 in the 2020 season with a 30-6 loss to Giles in the VHSL "plus-one" game for teams that did not make the postseason.