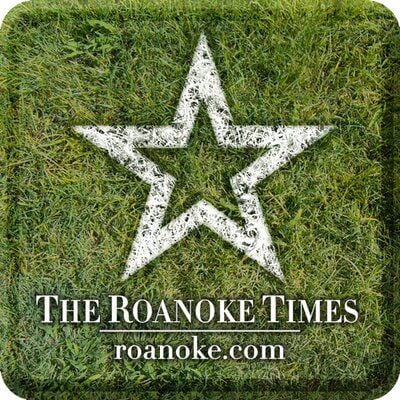 A season-ending victory over a nearby rival is often a joyous occasion for a high school football team.
Here's one time when it wasn't.
Oh, the tears streaming down the faces of Clintwood High's players were real. They could have filled up the nearby Pound River.
They just weren't tears of joy.
Clintwood entered the 2000 regular-season finale at Lonesome Pine District rival Pound with a 4-5 record in need of a victory to qualify for the VHSL Division 2 playoffs.
Or so the players thought.
Earlier that Friday, Clintwood head coach Bobby Meade learned that the Green Wave would have to forfeit a victory over Haysi back in August because of an ineligible player.
As game time approaches, do you tell your players before the kickoff or do you wait?
Meade and his staff chose the latter.
Clintwood prevailed over Pound 26-21 in a typical hard-nosed LPD game, celebrating as the visitors left the field.
The coaches delivered the bad news in the locker room.
One by one the players — including current Virginia Tech defensive coordinator Justin Hamilton — filed out. Some were angry, some were somber, many were crying.
Coaching high school football can be a tough gig.
Just look at what these guys have gone through in 2021 with one season moved to the spring and shortened by COVID-19 and the current one a jumble of postponements, cancellations and games arranged on the fly.
Clintwood, Pound and Haysi high schools are all gone, swallowed up by consolidation.
The Lonesome Pine District, at one time the roughest, toughest Group A league in Virginia, also is history.
However, no one in Pound, Virginia, on the night of Nov. 3, 2000, will forget the dilemma Clintwood's coaches faced or the life lesson their players learned the hard way.
CHRISTIANSBURG 28, Radford 20. According to fourseasonsfootball.com, these two schools first played each other in 1915.
FRANKLIN COUNTY 35, Hidden Valley 27. It took just four games for Hidden Valley QB Sam Dragovich to eclipse the 1,100-yard mark in passing this season.
GLENVAR 38, Carroll County 6. Carroll County star Benji Gosnell, who has multiple high FBS offers, left last week's double-overtime loss to George Wythe with an injury.
PATRICK HENRY 34, Northside 16. PH and Northside have played just twice since 1987, a two-game series in 2007-08.
PULASKI COUNTY 28, Cave Spring 7. Pulaski has beaten Cave Spring six times in a row. Before that, the Knights owned a six-game streak over the Cougars.
BASSETT 44, William Byrd 19. Who is the highest-scoring team in Timesland? It's Bassett at 42.0 points per game.
WILLIAM FLEMING 21, Harrisonburg 14. This is the fourth game between Fleming and Harrisonburg in the last two seasons. The Colonels have won the past three.
NORTH CROSS 44, St. Anne's-Belfield 7. St. Anne's is putting 11 on the field again after switching to eight-man football in 2018.
FISHBURNE MILITARY 22, Roanoke Catholic 15. Fishburne lost to Blue Ridge 32-18 last week. We'll see what that really means soon.
GILES 42, Fort Chiswell 6. Giles has a 17-2 all-time record against Fort Chiswell, including a current 10-game win streak.
AMHERST COUNTY 35, Jefferson Forest 14. Amherst County coach Bob Christmas led Jefferson Forest to back-to-back state championships in 1992-93.
E.C. GLASS 43, Liberty 13. Glass has not scored fewer than 41 points in a game this year and that includes Saturday's 49-42 loss to Lynchburg city rival Heritage.
CHILHOWIE 39, Lebanon 12. Chilhowie hasn't played Lebanon since 2006 when the Pioneers were members of the Hogoheegee District. Now they're back.
MARION 20, Grayson County 14. The drive up Route 16 between Marion and Independence isn't the greatest, but it's surprising these teams have played each other just three times.
ROCKBRIDGE COUNTY 49, Fort Defiance 7. Rockbridge has won 12 of the last 13 games against Fort Defiance including seven in a row.
RURAL RETREAT 30, Parry McCluer 13. Rural Retreat and Parry McCluer have met just five times and only once since 1993. Four of those have been playoff games.
STAUNTON RIVER 25, Alleghany 8. What's it like to coach in 2021? Staunton River already has paused twice because opponents had COVID problems.
EASTERN MONTGOMERY 22, Bland County 6. Monday night football comes to Elliston as EastMont looks to win back-to-back games for the first time since 2017.
GRAHAM 27, Galax 17. Graham running back Xayvion Turner-Bradshaw, with an offer from Notre Dame, is the son of former G-Men star and ex-NFL back Ahmad Bradshaw.
HALIFAX COUNTY 33, Martinsville 24. To get a third consecutive victory this month, Martinsville will have to defeat Halifax for the first time since 2013.
GEORGE WASHINGTON 52, Patrick County 14. Patrick County put up 34 points last week on a Chatham team that had shut out its first two opponents.
BUFFALO GAP 41, Bath County 14. This is Bath County's first game since losing the season opener 22-0 to Covington back on Aug. 27.
TWIN VALLEY 26, Craig County 20. The last time Craig County played a football game at Twin Valley, the Rockets ended a 30-game losing streak.