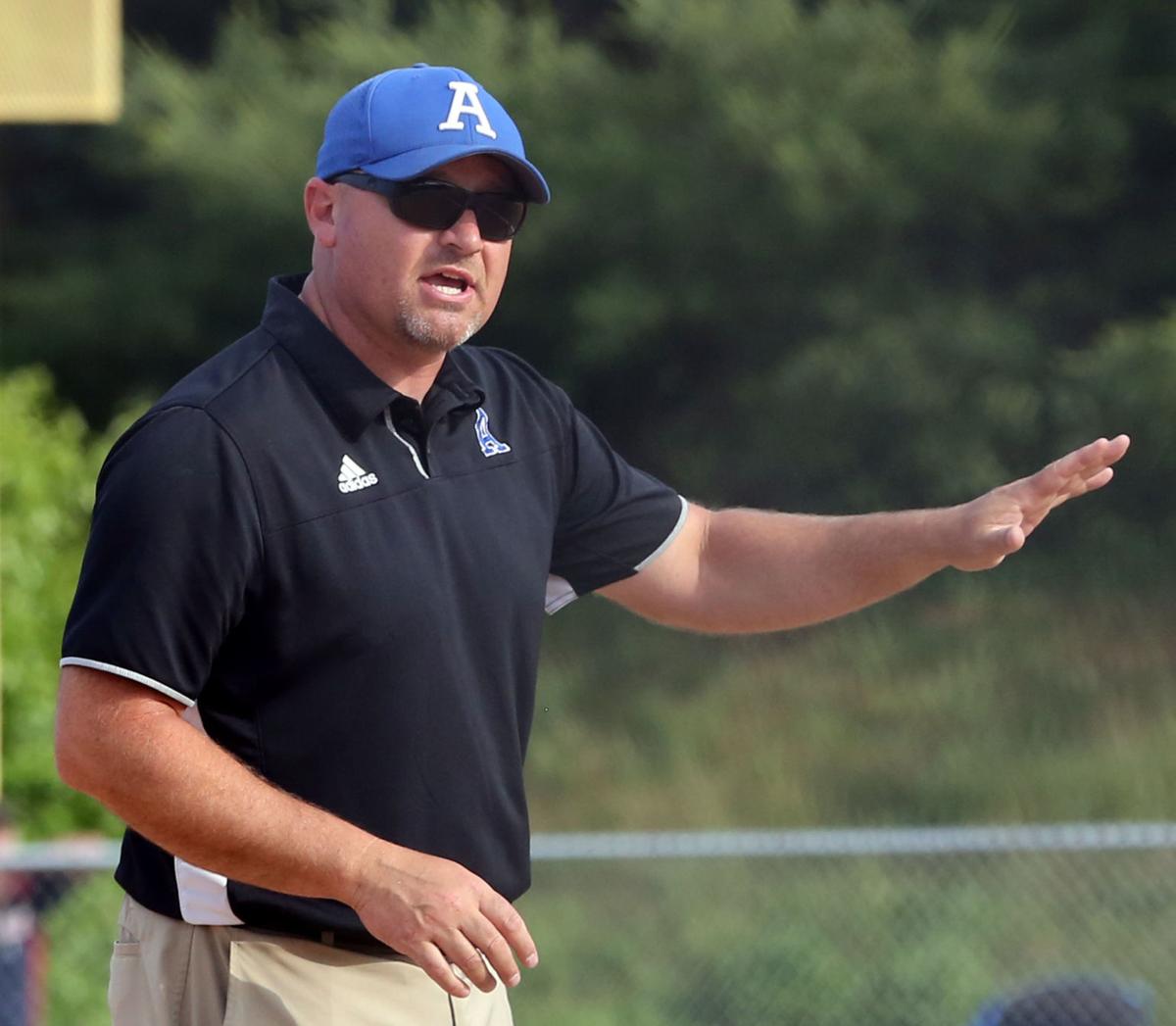 David Hurd, who has guided the Auburn High School softball team to back-to-back state titles, is leaving the dugout.
Hurd, who has been Auburn's coach for the past 22 years, said Wednesday night he has resigned to become an assistant principal at Blacksburg Middle School.
"There is nothing easy about leaving. It's been absolutely the hardest thing I've ever had to do," he said in a phone interview. "I love those kids.
"It's something I've loved and put my life into."
He was 313-134 with two state titles and five regional crowns as the Eagles' coach.
"Taking a chance," Hurd, 46, said. "I'm leaving a good situation to go to one that's less certain.
"I think we're one of the premier softball teams in Virginia. And they're not going to take a downturn just because I'm gone.
"It was just time for a growth opportunity. It was just time for something different."
He said he would not be able to juggle both the coaching job and the assistant principal job because of the demands of the positions.
"[It's going] from one end of the county to the other," Hurd said. "The assistant principal job is more than a full-time job."
Auburn has yet to name a successor.
Hurd is walking away from a team that has a good shot to win another state title next spring.
Ace Kirsten Fleet, a junior who has verbally committed to James Madison, and all but one other starter are back from the 16-2 team that beat Rappahannock in June to claim its second straight Class 1 state crown.
"It would've been nice to have known that it was my last game," Hurd said. "[But] the county added new assistant principal positions and I needed to apply.
"Somebody [will get] the keys to the Ferrari. It's a great group of kids. For several years to come, there's a lot of talent."
Hurd is also leaving his teaching job at Auburn. He has been a teacher for 24 years.
Hurd's 2018 team did not lose a game until the Class 1 state championship game.
He led Auburn back to the state final in 2019, and this time the Eagles won their first state crown. That team featured Abby Wilson, Skyler DeHart, Tori Boyd, Cortney Cochran, Emily Scaggs, McKenzie Lawrence, Becca Harding, Rachel Harding and Leah Harrison.
In the wake of that state title, Hurd decided to seek a master's degree in educational leadership from Radford University. He finished work on that degree in May.
"Had we not won the 2019 state championship, I probably would've never even pursued the degree because I wouldn't have left that [title pursuit] undone," he said.
Auburn made the state tournament for the first time in 2014, when the Eagles won their first regional title. That team featured Makayla Burlingame, Carrie Rogers, Andrea Tiller, Katie Saylors and Rachel Smoot, among others.
The Eagles also won regional titles in 2015, 2018, 2019 and last season.