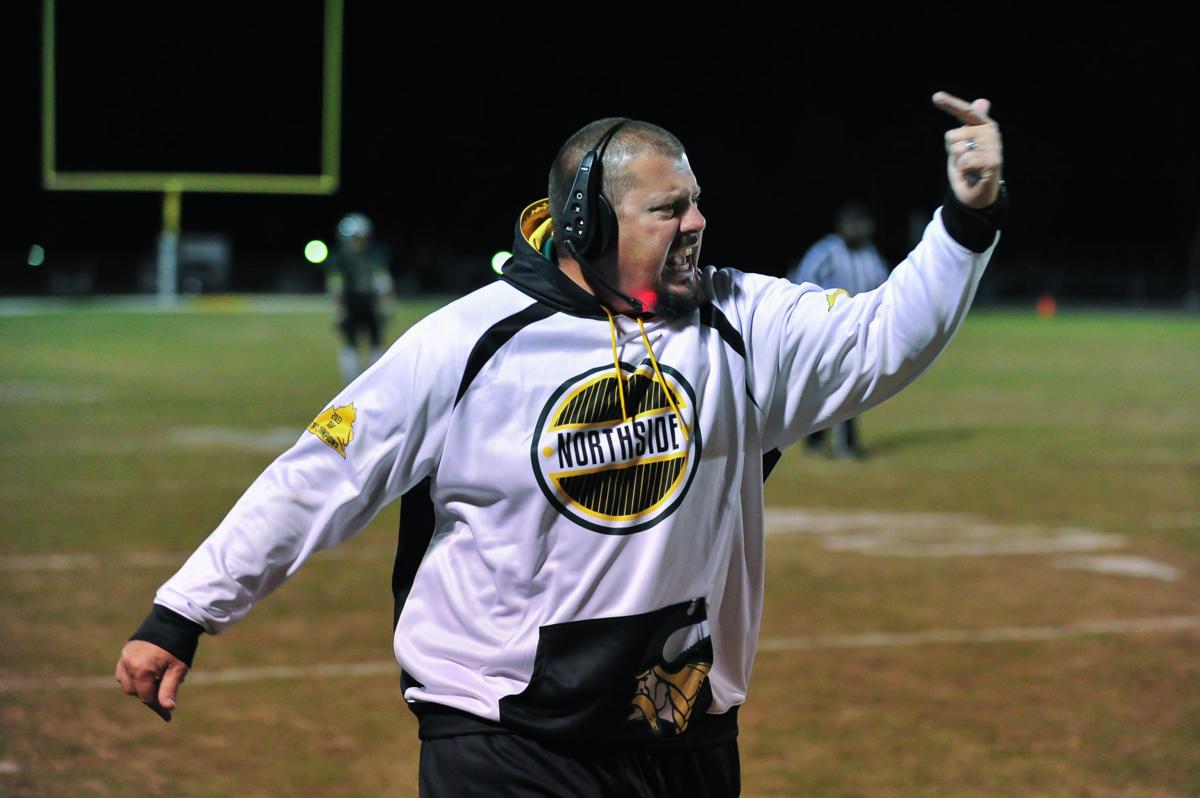 Less than a month after the departure of Jack Baker, Rustburg High announced Tuesday afternoon it has hired Burt Torrence as its new head football coach.
Torrence has served as a defensive coordinator under Brad Bradley at Heritage High since 2016 and was previously the head coach at Roanoke County's Northside High for 10 years, compiling an 81-40 record and winning state titles in 2009 and 2013.
Torrence resigned from Northside in April 2016. A grand jury in December 2016 indicted Torrence on four counts each of felony embezzlement, embezzlement of public funds and obtaining money under false pretenses.
The then-Roanoke County prosecutor moved to drop the charges in June 2017, saying Torrence had been cooperative with authorities and paid restitution in full to the county, a sum of approximately $7,800.
The Campbell County School Board approved his hiring on Monday night. Torrence will begin his duties immediately, according to a release from the school.
The Red Devils went 0-5 in the pandemic-shortened season this spring. Their last winning campaign occurred in 2016.
The news of Torrence's hire further shook up the Seminole District and followed Jefferson Forest's decision to hire JT Crews as its head coach to replace outgoing Paul White. Crews had filled several roles, including offensive coordinator at E.C. Glass the last three years.
"The Seminole District just got a lot better," Bradley said shortly after Torrence's hire Tuesday, also referring to the JF hire. "There really isn't a weak spot right now in the Seminole in terms of coaching. That's why I think it's one of the best districts in the state."
Torrence helped Heritage sport a 53-12 record in his tenure as an assistant, a span in which the Pioneers also claimed a state title (2018) and made another title game appearance (2017).
"You can't ask for anything more," Bradley said. "I knew he was gonna be a head coach again. ... I knew he'd already had success [at Northside], and I knew we weren't gonna be able to keep him forever."
Torrence was not immediately available for comment Tuesday. Bradley spoke about their time together at Heritage and what Torrence brings to the gridiron.
"He gave us everything he had over five years," the Heritage head coach said. "His work ethic is unlike anybody I've ever met. It's his enthusiasm, his love for the game, his love for the process. What made him and I hit it off is we love the process: the weight room, the late-night Friday meetings, the Sunday meetings. That's part of coaching that a lot of people don't know about, but we both just love to grind.
At Rustburg, Torrence will lead a school that owns three state football titles (1990, '93 and 2000) and was state runner-up twice (1987 and 1998). He'll be tasked with turning things around; since that successful 2016 season, the Red Devils have won just 10 times.