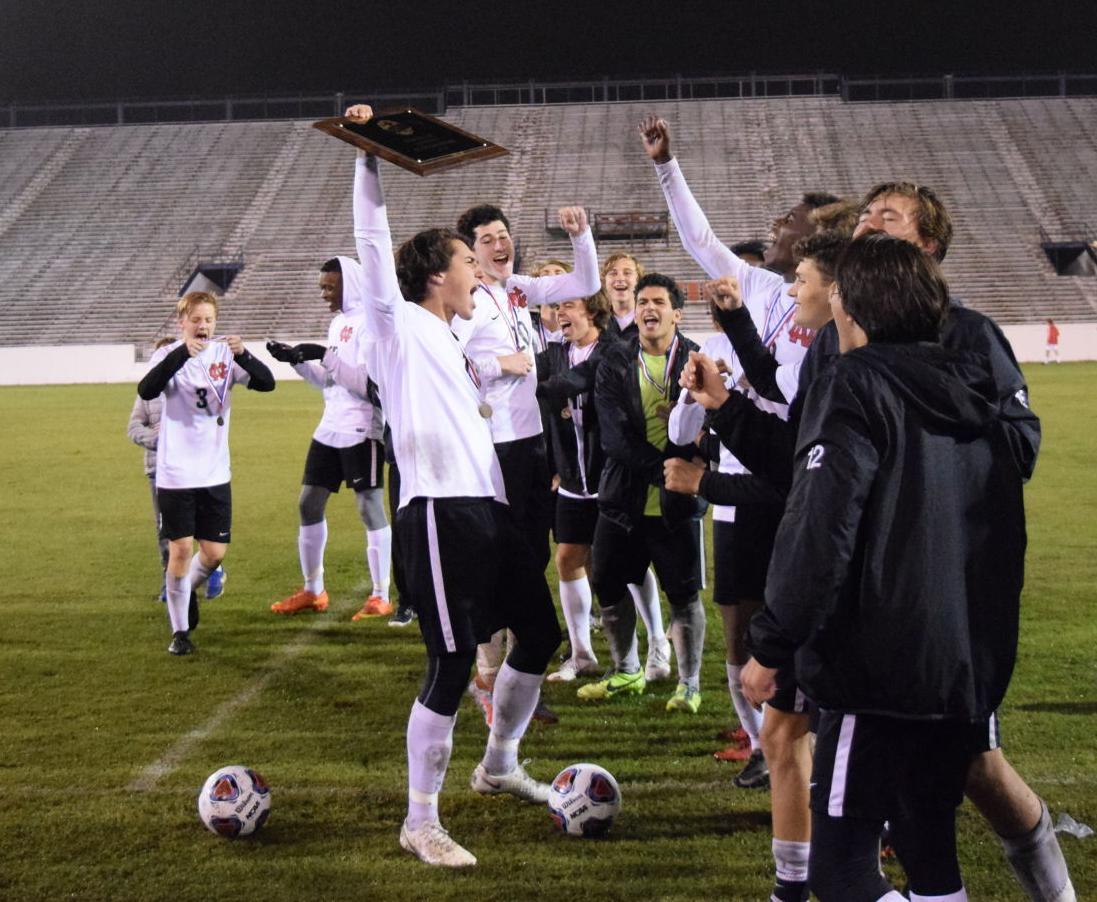 While no final decision has been made on high school sports being played, the executive committee of the state's largest private school athletic organization did announce on Friday that it will not be sponsoring fall postseason tournaments.
The Virginia Independent Schools Athletic Association said Friday that its leaders voted unanimously to cancel all championships for sports in the fall of 2020 due to continued concerns surrounding the pandemic, which also led to complete cancellation of spring high school sports in Virginia earlier this year.
It will now be up to the VISAA's respective conferences to decide what they will do on a regional schedule.
Timesland's two full-time VISAA members expect to have more clarity on what they will be able to do some time next week.
"We have a lot of conferences up north who I don't feel will be participating at all in athletics," said North Cross athletic director Blair Trail, who is a member of the VISAA executive committee. "So we felt it was correct in not having a state championship, but leaving the rest up to the individual conferences.
"We still have conference meetings next week, where we'll see if our conferences still want to compete."
The meeting she was referring to will involved members of the Virginia Independent Conference, which the North Cross and Roanoke Catholic boys programs are members, and the girls sports' equivalent in Southwest Virginia, the Blue Ridge Conference.
"I think we have a lot of schools that are like us — parents paying tuition who want the full package," Trail said. "So we're going to see if conference schools are interested in offering low-risk sports in the fall."
Trail added that North Cross would be open to the high-contact sports, such as football and boys soccer, if other schools in the state want to also participate. Football and soccer, among others, are deemed high-risk because of the large amount of contact players have with each other.
There's some conversations with some schools that are still interested in [playing football and boys soccer]," Trail said. "But we'll need several schools interested for that to happen."
At Roanoke Catholic, the situation has its own complications.
Not only do the Celtics need to work with the VIC and Blue Ridge Conference, but the situation is also being monitored by the Catholic Diocese of Richmond, which oversees the operations of Roanoke Catholic and five other Catholic schools in the state.
"It will have to go up the chain of command [at the Diocese] as well," Catholic athletic director Matt Peck said. "So we're holding off on any decisions right now.
Peck added that another issue facing Catholic and North Cross is that several of the VIC and BRC members are boarding schools, which allows them more control than day schools in the league.
"They're good within their own bubbles," he said. "They're doing testing there on their own, but they may have concerns about the day schools."
Peck said for now, Catholic has kept all of its plans on their current scheduled fall sports — volleyball, cross country and football, but changes will likely be made after the conference meeting.
"It's all very fluid," he said.
Get in the game with our Prep Sports Newsletter
Sent weekly directly to your inbox!