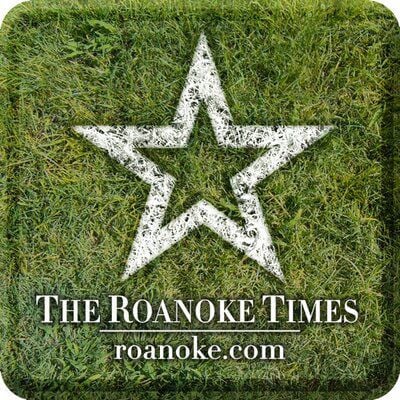 Three-time Timesland swimmer of the year and NCAA All-American Evan Gregg headlines a class of eight individuals who will be inducted into the Blacksburg High School athletics hall of fame Sept. 24.
Gregg graduated from Blacksburg in 2009 after winning five VHSL individual championships and setting Timesland records in the 200 individual medley, 100 freestyle and 100 backstroke.
He was an NCAA All-American at Michigan, serving as captain of a Wolverines team that won the 2013 NCAA men's title.
Gregg competed in the 100-meter butterfly in the 2012 U.S. Olympic Trials.
Brian Crist (class of 1990), who was an all-New River District quarterback and defensive back and played on the 1989 Group AA Division 4 state championship football team.
Crist played football at Hampden-Sydney and has coached at the Division I college level for 25 years, serving as a member of the 1995 Virginia Tech coaching staff and helping Massachusetts win the 1998 FCS national title.
Trey Gresh (class of 2009), who holds Blacksburg's career football passing yardage record at 6,753 yards and earned 12 varsity letters in football, baseball, basketball and indoor track.
He holds school career baseball records for runs scored (98), walks (61), stolen bases (58) and infield assists (217). Gresh played football at Virginia Tech, where he was a three-time ACC special teams player of the week.
John Jennelle (class of 1951, posthumous), who led the state in scoring and set a district record with 159 points as a 160-pound fullback and team captain in 1950 for head coach Joe Newman.
Jennelle served in the U.S. Army, stationed in Bamberg, Germany, with the First Infantry Division and the 26th Regiment. He later coached recreation football in Blacksburg.
Jimmy Wright (1970), who set Blacksburg's school record in the 2-mile run and starred at defensive end on the 1969 football team that allowed just 41 points in nine games.
Wright was a wrestling walk-on at Virginia Tech, where he placed third in the Virginia state collegiate tournament as a junior. He coached track and cross country at Bridgewater College, founded the Star City Striders in Roanoke and coached Virginia's all-star blind freestyle wrestling team to six medals in the national championships.
Warren Murphy, who coached Blacksburg's girls basketball team for 12 years, winning Group AA fall state titles in 1978 and 1982 with the latter an undefeated season when he was named Timesland coach of the year.
Murphy served as Blacksburg's athletic director from 1992-2005 and was the state's Group AA athletic director of the year in 2000.
Bob Trear, who coached Blacksburg's boys basketball program for 29 years, leading teams to Group AA state runner-up finishes in 1975, 1977 and 2002.
Trear compiled a career record of 427 wins and 258 losses, ranking seventh in the state when he retired. He also led Blacksburg to eight district regular-season titles, 15 district tournament crowns and six region championships.
Bill Winfrey (posthumous), who was an assistant football coach at Blacksburg from 1972 to 2012, helping state championship teams in 1977 and 1989 and runner-up squads in 1984 and 1985.
An Iowa native, Winfrey coached high school football in Iowa and Texas. He was the Town of Blacksburg parks and recreation director from 1972 to 1998. The athletic fields at Kipps Elementary School are named in his honor.
The inductees will be honored at Blacksburg's home football game Sept. 24 against Salem.
Knights Crossing meet returns
One thousand, four hundred, fifty-four high school runners competed in the 2019 Knights Crossing cross country meet at Green Hill Park.
Last fall, the course was empty.
After a one-year absence because of COVID-19, Timesland's biggest meet is back.
The starting gun will fire for the first race at 9:30 a.m. Saturday.
Glenvar's Carly Wilkes headlines the local contingent. She placed fifth in the 2019 meet and that's no disgrace.
Virginia High's Kelsey Harrington destroyed the course record at 17 minutes, 13.50 seconds, followed by Sasha Neglia of Dobyns-Bennett High in Kingsport, Tennessee. Both now run in the ACC for North Carolina.
Franklin County's Kylie Cooper was 12th in 2019 as a sophomore.
Wilkes is coming off a victory last week in the Bengal Clash at the River in Henry County, finishing in 18:50.12. Wilkes, the 2020-21 Virginia Gatorade girls runner of the year and the reigning VHSL Class 2 champ, edged Cave Spring's Jessica Palisca by 16 seconds.
Palisca is back at Cave Spring after spending the previous school year at North Cross.
Oakton High of Fairfax County won the 2019 boys meet, followed by three teams from out of state led by runner-up McCallie of Chattanooga, Tennessee.
State final rematch at Auburn volleyball tourney
Three of the four VHSL Class 1 state semifinalists from the delayed 2020 volleyball season will be in Riner on Saturday for the Auburn Invitational.
Champion Auburn, runner-up Riverheads and defending Region 1D champion Patrick Henry-Glade Spring are in the tournament along with George Wythe, Chilhowie and Rappahannock County.
Auburn, which has won the last two Class 1 titles, carried a 49-match win streak into Thursday's Mountain Empire District match against George Wythe.
Riverheads has been the Class 1 runner-up the past three years, losing to PH-Glade Spring in the 2018 championship.