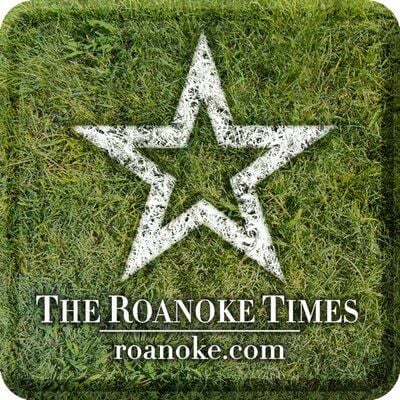 Dee Wright won more games as Salem High School's girls basketball coach than anyone who has held the job.
Former Salem athletic director Sandy Hadaway applauded Wright during all 187 victories and 72 losses.
"One thing I like about Dee is she taught her student-athletes to win with dignity and to lose with dignity," Hadaway said. "As an athletic director, I appreciated that."
Hadaway is among those mourning the loss of Wright, who died Sept. 24 in Carilion Roanoke Memorial Hospital at the age of 69.
Wright was a graduate of Blacksburg High School in 1970 and Virginia Tech in 1975, eventually earning a masters degree in education.
Wright was a girls basketball assistant coach at Radford High School in the early 1980s when the Bobcats won a pair of VHSL Group AA state championships.
She also coached girls basketball in Luray and Manassas and was an assistant at Roanoke College for one season.
Hadaway is grateful for Wright's 11 years at Salem as a coach and even more as a physical education teacher.
"She was the department chair," the former Salem AD said. "She did a wonderful job. She had great rapport with her student-athletes.
"That was her love. She loved coaching and teaching kids. She was a first-class educator and a first-class coach."
Wright was the second basketball coach with Salem connections who died within a week's time.
Former Andrew Lewis High School boys coach Dick Miley, who led the Wolverines to the Group 1A state title in 1968, died Sept. 22.
Donations in honor of Wright can be made to the SPCA, Angels of Assisi and the American Cancer Society.
LB golfer Harper ties for 5th in pro-am
Lord Botetourt golfer Ashton Harper made it through three rounds of the PURE Insurance pro-am last weekend, finishing tied for fifth in the event in Pebble Beach, California.
Under the team net best ball scoring format, Harper finished at 21 under par playing the first two days with Senior PGA pro Fred Funk and the final round Sunday with Scott Dunlap after Funk failed to make the cut.
Two other local high school players, Hidden Valley's Slade Aliff and Patrick Henry's Caroline Gilreath, played two rounds in the event before the field of juniors was trimmed to 23 players.
Aliff, who played with pro Gene Sauers, finished Saturday at 10 under, while Gilreath, who played with Dunlap, finished at 9 under.
K.J. Choi won the professional portion of the tournament by two strokes at 13 under par.
Bernhard Langer and Alex Cejka tied for second at 11 under. Dunlap was fourth at 10 under.
All three local players hustled home to play for their respective teams in high school tournaments.
Aliff helped Hidden Valley to a runner-up finish in the Region 3D tournament by tying for second place in the individual standings at even-par 72 Tuesday at Draper Valley Golf Club.
Harper earned an individual berth into the VHSL Class 3 tournament by tying for fourth place at 73.
Gilreath returned home in time to help Patrick Henry shoot a team score of 302 and place third Thursday in the Region 5D tournament in Harrisonburg.
Oak Hill, Massanutten to play at PH
Oak Hill Academy, which has players committed to Duke and Kentucky, will play Massanutten Military Academy's postgrad team in an exhibition game Oct. 12 at Patrick Henry High School.
Oak Hill's roster includes 6-foot-6 senior Chris Livingston, an Ohio native who has committed to Kentucky; and 6-3 junior Caleb Foster, a North Carolinian who has committed to Duke.
Massanutten is coached by Curtis Peery, a former standout at Salem High School and Roanoke College.
Massanutten's roster includes 5-foot-11 point guard Kanye Clary, who has committed to Penn State.
Admission is $5 with all proceeds going to the Adam Ward Classic Foundation.
Spectators will be required to wear facemasks as part of COVID-19 mitigation protocol.
Oak Hill will play an exhibition game against Blue Ridge School on Oct. 24 at 2 p.m. at Floyd County High School.