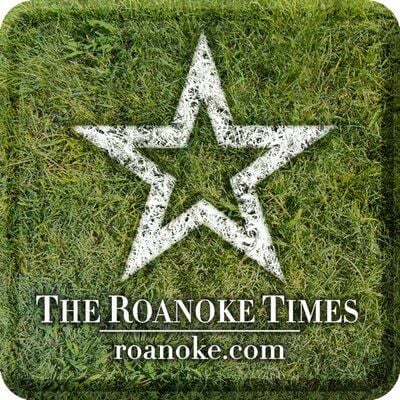 ROCKY MOUNT — Hannah Woodford had three hits, while Taylor Anderson drove in four runs Wednesday to power Franklin County to a 14-2 victory over Thomas Dale in the first round of the Region 6A softball tournament.
Woodford and Laken Adkins each had two RBIs for the Eagles.
Kaylee Manning pitched a four-hitter and struck out 11.
Ashlyn Johnson, Claudia Minetree and Elizabeth Hart each had a hit for Thomas Dale.
REGION 3C TRACK & FIELD
PALMYRA — Heritage's girls and Western Albemarle's boys won team titles Tuesday in the Region 3C outdoor track and field meet at Fluvanna County High School.
Heritage outscored Western Albemarle 104-90 in the girls meet. Rockbridge County placed ninth, and Liberty was 13th.
Western Albemarle turned the tables on the Pioneers 106-92 in the boys meet. Liberty was 10th.
Liberty's Crishaun Cunningham placed second in the boys 100 meters at 11.24 seconds. Liberty's Susannah Allen was third in the pole vault.
VHSL TENNIS
BLACKSBURG — The VHSL has altered the schedule for the Class 3, 2 and 1 tennis championships beginning Thursday.
Auburn's Class 1 girls team championship match Thursday against Rappahannock is still scheduled for 9 a.m. and Blacksburg High School, but it will be moved indoors to Virginia Tech's Burrows-Burleson Tennis Center in the event of rain with a later start.
The doubles semifinals and finals in all three classes will be played Friday at Tech, beginning at 9 a.m.
The singles semifinals and finals will be played Saturday, starting at 9 a.m.