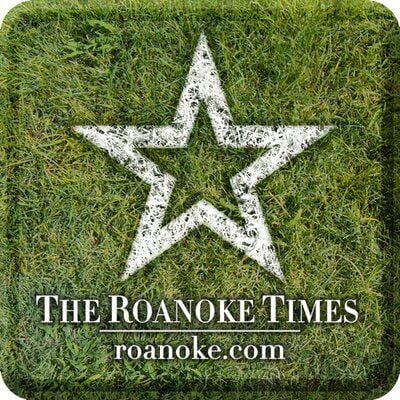 LEXINGTON — Jaydyn Clemmer recorded her 1,000th career kill and Krissy Whitesell notched her 1,000th career assist Tuesday night as Rockbridge County's volleyball team took a 25-11, 25-9, 25-13 nondistrict win over East Rockingham.
Clemmer finished the game with 10 kills, six aces and 16 digs, Whitesell ended up with 18 assists, 11 digs and eight kills, and Maddie Dahl added eight kills, two blocks and four digs for Rockbridge County (11-0). Sarah Clements chipped in eight digs and a pair of aces for the Wildcats.
Patrick Henry def. Pulaski County 25-19, 25-11, 18-25, 9-25, 15-3
Marella Hudson had 21 kills and 17 digs as the Patriots pulled out a five-setter after going up 2-0 early in the match.
Reghan Dixon had 11 kills and three blocks for PH (6-5), while Skylar Askew came up with 27 digs.
Pulaski County (6-4) was led by Haleigh Brown with 37 assists and 11 digs, Skylar Burton with 12 kills and Juliana Paine with 20 digs.
Hidden Valley def. Salem 25-10, 25-14, 25-9
Maddie Clouser had 13 kills and eight digs, and Abby Crosser knocked down 10 kills and two blocks as the Titans took down the Spartans (1-8).
Hidden Valley (9-1) also got 11 digs from Abbey Burton, eight kills from Ashley Smith and 23 assists from Faith Mitchell.
Reese Redford had 14 digs for Salem, while Anne Hayden Hall added 10 assists and four digs, and Ashlyn Moorman had four blocks.
Cave Spring def. Christiansburg 22-25, 26-24, 30-28, 25-19
Gracie Walker put down 12 kills to go with 12 digs and Ava Luckey served up six aces and six kills as the Knights earned a hard-fought, four-set win over the visiting Blue Demons.
Allie Kolnok also notched 18 digs for Cave Spring (4-7).
Christiansburg (0-9) got a game-high 21 kills from Kaylee Sloss, and Kyleigh Phillips dished out 21 assists and served up seven aces. Sloss also had 12 digs.
William Byrd def. Staunton River 25-18, 25-20, 25-18
Kasey McKee had four aces and nine kills, while Grayce Dantzler added eight kills and six digs to power the Terriers over the Golden Eagles.
Ella Ashworth added 11 digs for Byrd (6-1).
Staunton River (0-10) was led by Gracie Whittaker with three kills and two aces, Nikkolette Paxton with 10 assists and five digs, and Abigail Barlow with 23 digs.
Lord Botetourt def. Northside 26-24, 25-20, 25-23
DALEVILLE — Sydney Whorley had 26 assists, nine digs, five kills and three aces as the Cavaliers swept the Vikings.
Annelise Wolfe added nine kills, 12 digs, three blocks and an ace for Botetourt (6-4). Parker Hudson had 12 kills, seven digs and one ace, while Anna Dewease had 19 digs and three aces.
Northside (4-5) got six kills and three blocks from Erika Gibson, five kills and four blocks from Sanii Nash'Fuell, and 27 assists from Kylee Draper.
Auburn def. Galax 25-11, 25-9, 25-14
GALAX — Allyson Martin tallied 16 kills and six aces, and Anna McGuire handed out 18 assists as the Eagles swept the Maroon Tide.
Avery Zuckerwar added four aces and five kills for Auburn (11-0).
Saige Leonard led Galax (5-5) with six kills and eight digs, while Mallie Edwards recorded 12 assists, two kills and an ace, and Lindsay Elliott notched 13 digs.
George Wythe def. Fort Chiswell 25-17, 25-12, 25-23
MAX MEADOWS — Meleah Kirtner hammered nine kills to go with 16 digs, and Maria Malavolti had five kills and seven assists as the Maroons topped the Pioneers.
Alexis Vaught added 10 assists and two aces for George Wythe.
Floyd County def. Carroll County 25-14, 25-20, 25-16
FLOYD — Olivia Hylton knocked down 13 kills, Jaycee Chaffin added 14 kills and 15 digs, and Kenzee Chaffin posted 28 assists and 10 digs to lead the Buffaloes (6-4) to a win over the Cavaliers (4-7).
Covington def. Parry McCluer 25-17, 25-11, 25-18
COVINGTON — Aubrey Brown knocked down nine kills and eight aces, and Mackenzie Carter posted 15 digs and eight aces as the Cougars topped the Fighting Blues (0-9).
Cristi Persinger had six kills, and Madison Bennett added six aces and seven assists for Covington (8-3).
Brookville def. Liberty 25-20, 18-25, 26-24, 25-19
LYNCHBURG — Katherine Thompson delivered 10 kills to go with 14 digs but Liberty came up short against the Bees.
Aleaxis Conklin had seven kills and 10 digs for Liberty (3-6), while Jadyn Clark supplied 23 assists and Chassity Alphin had 15 digs.
Jefferson Forest def. Liberty Christian 25-21, 15-25, 25-17, 19-25, 16-14
FOREST — Kaylee Abbott and Alex McCray each recorded nine kills and Maria Soucie served up seven aces for the Cavaliers in their five-set win over the Bulldogs (4-6).
Emily Crosswhite dished out 30 assists, and Sophia Gerni tallied 23 digs for Jefferson Forest (7-3).
Patrick County def. George Washington 25-8, 25-15, 25-11
DANVILLE — Lainie Hopkins had 12 aces and 13 assists as the Cougars topped the Eagles.
Suzanne Gonzalez hit nine kills for Patrick County (4-1), while Caroline Vernon added 11 kills and Julianna Overby set up 10 assists.
Giles def. Narrows 25-23, 25-18, 25-5
NARROWS — Hannah Steele knocked down 14 kills, and Alyssa Pennington dished out 33 assists as the Spartans (7-2) knocked off the Green Wave.
Jillian Midkiff posted 19 digs, and Hayley Howell added 11 kills for Giles (7-2).
Narrows (8-3) was led by Emma Spencer with five kills and three blocks, Halee Kast with four kills and Mya Robertson with three kills.
North Cross 6, Fork Union Military 4
FORK UNION — Turner McCoy doubled, homered and drove in three runs, and Ashton Shannon tossed six scoreless innings for the Raiders in their win over the Blue Devils.
Davis Yeaman added a pair of hits and scored a pair of runs for North Cross (4-1).
Casey Labasky doubled and drove in a run for Fork Union (0-2).
George Washington 48, Bassett 20
DANVILLE — Jeb Byrnes threw TD passes to Sha'Kobe Hairston and Donovan Howard, and Willie Edmunds had a pair of rushing TDs to lead the Eagles past the Bengals on Tuesday.
Ja'Ricous Hairston threw for a TD and ran for one for Bassett (2-2). Keshaun Valentine returned a kickoff for a TD for the Bengals' only score in the first half.
G. Washington 14 20 14 0 — 48
GW — S.Hairston 63 pass from Byrnes (kick good)
GW — Edmunds 11 run (kick good)
GW — Watlington 24 blocked punt return (kick good)
Bass — Valentine 82 kickoff return (kick good)
GW — Dixon 22 run (kick good)