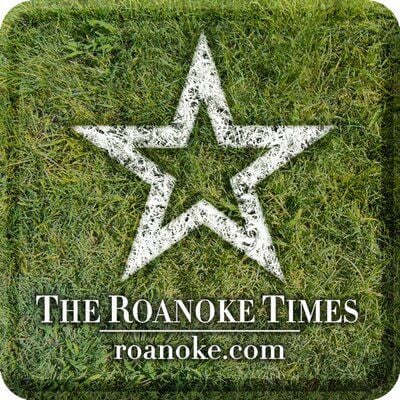 ELLISTON — Elli Underwood had 17 digs and 13 kills, Lilly Underwood dished out 29 assists and Morgan Bahnken added 10 digs and six kills Tuesday night as Eastern Montgomery notched a 25-15, 25-11, 25-9 victory over Bath County in a Pioneer District volleyball semifinal.
EastMont (10-3) also got six blocks and three aces from Laken Smith and six aces from Abigail Felty.
Emily Douglas led the Chargers (6-6) with four kills and two aces, and Cami Keyser added 15 digs.
VOLLEYBALL TOURNAMENTS
PIONEER DISTRICT
Narrows def. Parry McCluer 25-5, 25-18, 25-13
NARROWS — Halee Kast posted 15 assists, eight kills and five digs, and Cristin Blaker had 11 assists and seven digs to lead the Green Wave to a semifinal win over the Fighting Blues (1-10).
Alyssa Bishop knocked down seven kills and one block, and Lainey Stables added 15 digs for Narrows (9-3), which will host Eastern Montgomery on Thursday for the title.
MOUNTAIN EMPIRE DISTRICT
Grayson County def. George Wythe 25-19, 25-22, 25-15
INDEPENDENCE — Malorie Reeves recorded 11 kills, four aces, seven digs and two assists as the Blue Devils (8-4) swept the Maroons (6-6) in a semifinal.
Hannah Halsey had eight kills, 12 digs and one ace for Grayson County (8-4). Kristen Brown added five kills, 11 assists and nine digs.
Alexis Vaught and Maria Malavolti had 10 assists apiece for George Wythe, while Meleah Kirtner had eight kills and six blocks.
Grayson County will play at Auburn, a 25-14, 25-11, 25-7 winner over Bland County, in the district final on Thursday.
SEMINOLE DISTRICT
Jefferson Forest def. Amherst County 25-23, 25-21, 25-19
FOREST — Kaylee Abbott recorded 18 kills and three aces, and Alex McCray added 14 kills and 12 digs as the Cavaliers swept the Lancers (5-7) and advanced to the Region 4D playoffs.
Emily Crosswhite recorded 36 assists while Sophia Gerni notched nine digs for Jefferson Forest (9-3). The Cavs' regional playoff opponent has yet to be finalized.
SOUTHWEST DISTRICT
Marion def. Lebanon 21-25, 27-25, 25-15, 25-22
MARION — Audrey Moss had 12 kills and three blocks, and Anna Hagy posted eight kills and 10 digs as the Scarlet Hurricanes topped the Pioneers.
Marion (10-2) also got 18 assists, two kills and four digs from Chloe Campbell and 19 digs from Kaylee Poston.
VOLLEYBALL REGULAR SEASON
RIVER RIDGE DISTRICT
Patrick Henry def. Salem 25-13, 25-13, 25-13
Senior Rosie Giles had eight kills, 10 digs and one ace on senior night as the Patriots ended their regular season with a win over the Spartans (1-10).
Grayce Edwards posted eight kills and two aces, and Taylor Prillaman added 17 assists and seven aces for PH (7-5).
Reese Redford had 17 digs for Salem, while Kennedy Scales had 15 digs and two aces.
Pulaski County def. Christiansburg 25-21, 25-20, 25-14
DUBLIN — Haleigh Brown posted 31 assists and two aces, Skylar Burton knocked down 13 kills and three blocks, and Kelsey Hancock added nine kills and 15 digs as the host Cougars (6-5) topped the Blue Demons.
Christiansburg (1-10) was led by Madison Lucas with 10 assists, Baylee Reasor with seven kills and nine digs, and Kaylee Sloss with six kills.
Blacksburg def. Hidden Valley 25-16, 25-19, 25-22
BLACKSBURG — Cam Davenport recorded 24 kills, 10 digs and three blocks, and Faith Mitchell dished out 29 assists, but the Titans fell in straight sets to the undefeated Bruins (11-0).
Maddie Clouser and Lauren Whittaker had nine and eight digs respectively for Hidden Valley (9-2).
NONDISTRICT
Giles def. William Byrd 19-25, 26-24, 25-16, 25-17
Hannah Steele tallied 18 kills and Emma Claytor added 14 as the Spartans downed the host Terriers.
Alyssa Pennington handed out 42 assists and Jillian Midkiff had 27 digs for Giles (9-3).
Mattie Andrews led William Byrd (6-3) with 14 kills. Trinity Hylton added 17 assists and Terran Brown had four kills. Amna Becirevic recorded four blocks and Kasey McKee added three for the Terriers.
THREE RIVERS DISTRICT
Glenvar def. Giles 25-15, 25-14, 12-25, 25-22
PEARISBURG — Caroline Craig dished out 40 assists, and Claire Griffith knocked down 20 kills and four aces as the Highlanders topped the Spartans to finish the regular season unbeaten.
Sydney Loder added 11 kills for Glenvar (10-0).
Giles (8-3) was led by Hannah Steele with 25 kills, Alyssa Pennington with 46 assists, and Jillian Midkiff with 32 digs.
BOYS LACROSSE
North Cross 16, Asheville School (N.C.) 6
ASHEVILLE, N.C. — David Caldwell had three goals and two assists, and Zane Ratliff posted three goals and one assist as the Raiders (7-1) rode an 11-1 halftime advantage en route to a win over Asheville School (2-5).
Carlton Ward was 8 for 8 in faceoffs, and Hayden Burns recorded 17 saves for North Cross.