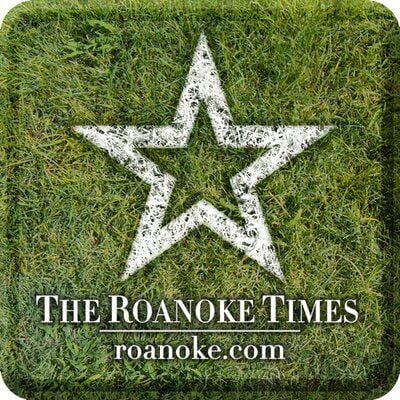 Sanii Nash'Fuell had seven kills and five blocks Wednesday night as Northside continued its strong late-season play with a 21-25, 25-19, 25-22, 25-17 victory over Franklin County that did not count in the Blue Ridge District volleyball standings.
Kylee Draper added 20 assists and three digs for Northside (5-5), and Kendall Manning had 11 digs and three aces.
Courtney Bryant starred with 25 kills and 12 digs for Franklin County (6-2). Lauren Stone contributed 22 assists and one ace.
Rockbridge County def. Waynesboro 25-6, 25-6, 25-7
WAYNESBORO — Jaydyn Clemmer had 15 kills, 17 digs and one ace, and Kristy Whitesell added 18 assists and six kills as the Wildcats sealed an undefeated regular season and another district title.
Aiyana Cooper added six kills and two blocks for Rockbridge (12-0), while Maddie Dahl had eight kills and three blocks.
Lord Botetourt def. James River 25-12, 25-17, 18-25, 25-19
BUCHANAN — The Cavaliers won the Botetourt County battle as Parker Hudson led the way with 15 kills, 12 digs, three blocks and two aces.
Annelise Wolfe added eight kills, 13 digs, and two blocks in the win.
Sydney Whorley had 26 assists and five aces for Botetourt (7-4), while Anna Dewease had 41 digs and two aces.
Carroll County def. Galax 25-10, 25-13, 24-26, 25-12
GALAX — Hannah Farmer delivered 14 kills and Natalie Harris had 17 assists and three aces to power the Cavaliers past the Maroon Tide.
Adrianna Salyer had 10 digs and Ashlee Vaughan hit eight aces for Carroll County.
Galax was led by Saige Leonard with five kills, two blocks, one ace and six digs. Mallie Edwards added 11 assists, four kills and four digs, while Lindsay Elliott had four aces, three kills and seven digs.
Chilhowie def. Rural Retreat 25-12, 25-23, 25-7
CHILHOWIE — Mary Beth Boardwine had 10 kills and Dixie Mullinax added 22 digs as the Warriors topped the Indians.
Chilhowie (7-2) also got help from Hannah Goodwin (eight kills, five digs), Josie Sheets (10 assists, seven kills, five digs) and Chloe Adams (11 assists, seven digs).
Marion def. Lebanon 12-25, 25-16, 25-15, 20-25, 16-14
LEBANON — Audrey Moss had 15 kills and two blocks, Ella Moss added five kills and Calie Blackburn added 13 assists for the Scarlet Hurricanes in a win over the Pioneers.
Lebanon was paced by Maggie Lampkin (15 digs, 15 assists) and Morgan Varney (11 digs, 10 assists, five kills).
North Cross 15, Durham Academy (N.C.) 5
DURHAM, N.C. — David Caldwell scored five goals and added four assists as the Raiders won a road game despite a driving rain.
Zane Ratliff added three goals and two assists for North Cross (6-1), while Geist Pollock had two goals and one assist. Hayden Burns had seven saves in goal.
Austin Corbett had two goals and one assist for Durham Academy.