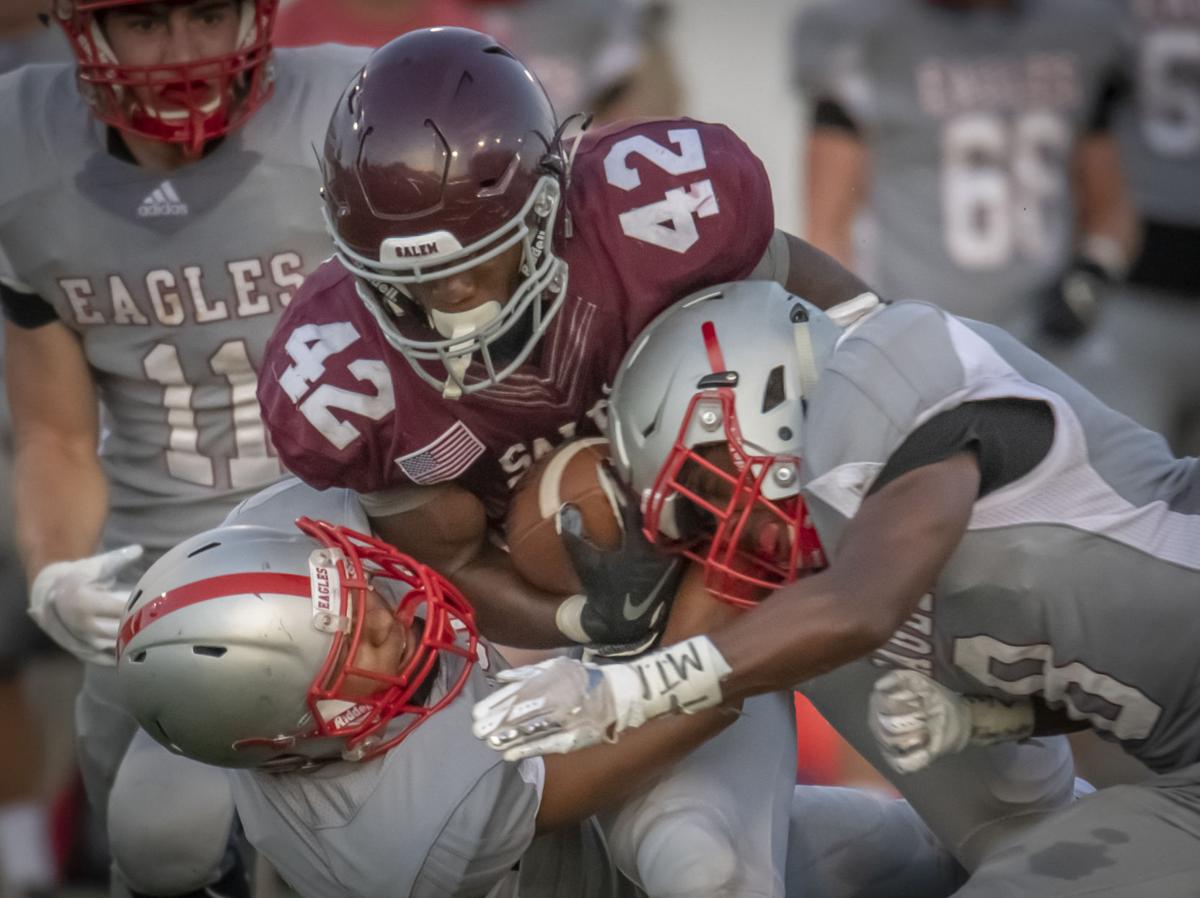 It's the mantra responsible parents have repeated to their kids for decades. It's the line that makes us roll our eyes when the NCAA spouts it, even if we know that's the way it really ought to be. And it's a phrase that high-level prep athletes must consider if they want to have their widest range of college options.
Perhaps nowhere, though, is that phrase more applicable than with what we're seeing in Virginia.
If the commonwealth doesn't even have a unified grasp on what its classrooms are going to look like this fall, how could we possibly expect school-sanctioned athletics to go on as normal?
And on Monday, the VHSL made it official, announcing that no 2020-21 high school sports events will be staged before Christmas, if then.
It was inevitable, but still a bummer. The reality is this: Sports won't look familiar until schools do, and we can't say when that will be.
It was both sad and fitting that the national sports story of Monday — that at least 13 members of the Miami Marlins had tested positive for COVID-19, forcing the cancellation of two MLB games — broke just as the VHSL Executive Committee was voting to push back its seasons.
There's no causation here, of course. The VHSL committee voted 34-1 in favor of the plan to try to stage three condensed sports seasons later in the year. This was a done deal, the most logical move, and no Twitter chatter about baseball players testing positive was going to make a difference one way or the other.
But it just served as a reminder of the challenges we're dealing with here. Immediately, the questions came: Does MLB need to cancel its season? Who's infected? Who isn't? Is it safe to play games tonight?
The VHSL couldn't possibly deal with that scope of uncertainty. Not a day after Gov. Ralph Northam warned: "If the numbers don't come down, we may have to take additional steps to blunt the spread of this virus." Not when schools are scurrying to figure out how to educate our kids.
"Right now, there's a lot of schools in the state that are going to open 100% virtual and not have students in the building," VHSL executive director Billy Haun said. "There are schools that are talking about doing staggered schedules where kids may be in the building one, two or three days a week. Then there are some school divisions that are going back full time.
"So we have a variety of things that can happen there. I'm not sure even if we were to offer sports that local school divisions … [were] going to allow athletics to take place."
That breaks the hearts of those of us who treasure memories of running onto the football field on autumn Friday nights or wanted to see our kid participate in golf or cross country or play in the marching band this fall, but that's where we are.
Virginia is one of six states to announce that there will be no high school football this fall. Others will surely follow, as the road is only so long for the can to be kicked. According to the National Federation of High School Associations, 24 states have already announced modified plans for the sports season.
"If they're back on campus, they're likely to engage in return to activity," NFHS executive director Karissa Niehoff said on a video news conference Monday. "I think we will see a phased-in approach, closely aligned with whether or not kids will be back in classrooms."
So if you want to see balls kicked, thrown and hit, that's where we need to look.
As it always has been, if never quite like this.
Get in the game with our Prep Sports Newsletter
Sent weekly directly to your inbox!