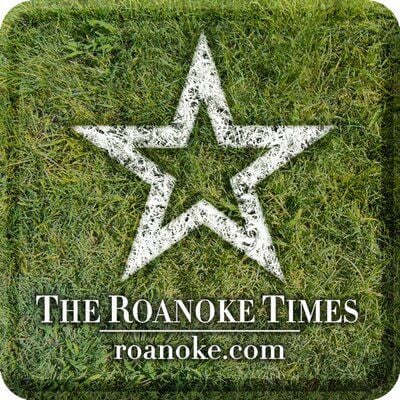 CHRISTIANSBURG -- Adam Bahnken rushed for a first-quarter touchdown and intercepted two passes in the fourth quarter to help Eastern Montgomery hang on for a 21-14 Pioneer District victory Monday night over Covington in a game played at Christiansburg High School.
Kobe Phoenix recovered a fumble on the opening kickoff for Eastern Montgomery, which parlayed it into an 18-yard touchdown run by Darion Moore.
Covington quarterback Simon Gibson found Skyler Barnett with a 14-yard touchdown pass just before halftime, but Seth Burleson restored the Mustangs' two-score lead with a 5-yard TD run early in the third quarter.
Shaun Smith had a 7-yard TD late in the third quarter, but Bahknen's two interceptions in the final frame sealed the victory.
Eli Brown led EastMont with 106 yards rushing on 14 carries, while Gibson threw for 155 yards and a score for the Cougars.
Eastern Montgomery;13;0;8;0;--;21
EM -- Moore 18 run (kick blocked)
EM -- Bahnken 3 run (Underwood kick)
Cov -- Barnett 14 pass from Gibson (Tacy kick)
EM -- Burleson 5 run (Bahnken run)
Cov -- Smith 7 run (Tacy kick)
Grayson County 24, Holston 20
DAMASCUS -- Holden Cassell scored touchdowns on runs of 4 and 8 yards and the Blue Devils began a string of six road games with a win over the Cavaliers.
Devin Poe added a 2-yard TD for Grayson County, which fell behind 6-0 when Holston's Jordan Ezzell returned a fumble 90 yards for a TD.
Quaheim Brooks scored on runs of 24 and 13 yards for the Cavaliers.
Grayson County;8;8;8;0;--;24
Hol -- Jordan Ezzell 90 fumble return (run failed)
GC -- Poe 2 run (Poe run)
GC -- Cassell 4 run (Poe run)
Hol -- Quaheim Brooks 24 run (Brooks run)
GC -- Cassell 8 run (#7 run)
Hol -- Brooks 13 run (run failed)
Chilhowie 9, J.I. Burton 0
CHILHOWIE -- D.J. Martin ran for a 14-yard touchdown in the third quarter and Daniel Hutton nailed a first-quarter field goal to lift the Warriors to their 21st consecutive home victory in their defeat of the Black Raiders.
Martin led Chilhowie with 46 yards rushing on 11 carries, while the Warrior defense recovered two J.I. Burton fumbles to preserve the shutout.
Chil -- Martin 14 run (kick blocked)
Rural Retreat 12, Fort Chiswell 6
MAX MEADOWS -- Jacob Crouse caught a 15 yard touchdown pass from Wyatt Sage on fourth down with 3:57 remaining to put the Indians on top and they held off the host Pioneers for an opening game win.
Fort Chiswell started the scoring on a nine-yard run by Ezra Varney in the first period. Varney finished the game with 82 yards on the ground.
Rural Retreat then tied the score in the second quarter on a 75 yard gallop from Gatlin Hight who led all rushers with 134 yards on 18 carries.
Rural Retreat;0;6;0;6;--;12
Fort Chiswell;6;0;0;0;--;6
FC -- Varney 9 run (kick failed)
RR -- Hight 75 run (kick failed)
RR -- Crouse 15 pass from Sage (kick failed)