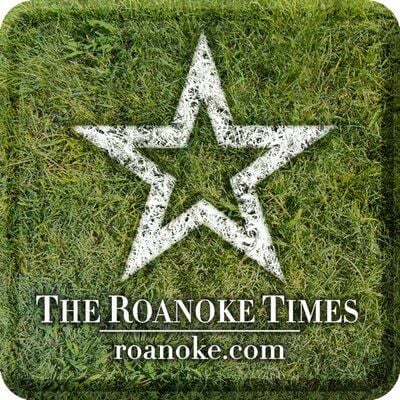 BLACKSBURG — Trinity Adams needed a year of convincing by Harper Minarik and others before she was persuaded to pick up a tennis racket and join the Radford High School girls team.
Adams was busy leading Radford to back-to-back VHSL Class 2 volleyball championships in 2018 and 2019, eventually signing with the University of Florida.
The Radford senior tried tennis this spring.
The net result? How about a state doubles title?
Minarik and Adams won twice Friday at Virginia Tech including a 6-0, 6-2 victory over Randolph-Henry's Grace Algeier and Mary Scruggs in the afternoon final.
It left Timesland with a sweep of the Class 2 and Class 1 girls crowns as Auburn's Sara Nichols and Anna McGuire defeated Riverheads' Emma Staton and Claran Massie 6-1, 6-0 in the Class 1 final.
So why didn't Adams play tennis earlier in her career?
"I was going to play last year, and that would have helped a lot, but I played softball for a long time too," Adams said. "I wish I had started sooner. It would have been a lot of fun."
Radford's final might have been smooth sailing, but the Bobcats duo was in a dogfight in the morning semifinal before extracting a 6-0, 3-6, 6-4 over Central-Wise's Hannah McAmis and Tellie Stafford.
There was little question the winner of that semifinal would be a heavy favorite in the title match.
"That was the one we were going to have to really battle," Minarik said. "They were really fun to play."
Minarik has more work to do. The Region 2C champion will face Gate City's Amelia Jennings in a singles semifinal at 9 a.m. Saturday at Tech.
She already has equaled the number of tennis titles won by her mother, Suzanne Graham, who was a member of Radford's 1985 Group AA championship team.
Nichols and McGuire added the doubles crown to Auburn's trophy case after leading the Eagles to a third successive Class 1 team championship on Thursday.
The Auburn duo gave up just two games in two matches, beginning with a 6-1, 6-0 semifinal victory over Thomas Walker's Dannah Saylor and Leslie Gibson.
While Auburn received a stern test from Grayson County's girls team on two occasions this season, Nichols and McGuire were in harmony and on another level from their opponents Friday.
"I didn't really know what to expect," McGuire said. "We hadn't seen either of them."
While the Class 1 schools that play boys tennis have to compete against Class 2 schools for state titles, the Class 1 girls have their own state tournament.
So Nichols and McGuire were left to wonder. Could they compete against the likes of Radford's Minarik and Adams.
"We were just talking about that in there watching Radford," McGuire said. "We should have asked them to play against us before now. I feel like we could compete in [Class 2]."
Nichols will shoot for the triple crown Saturday, playing a 9 a.m. semifinal against Saylor. The final is scheduled for 1 p.m.
Nichols was succinct in assessing the strength of her game.
"Maybe just how much patience I have," she said. "I kind of keep going. I don't get very frustrated."
Three other doubles champions were crowned at Tech on Friday: Tabb's Emily Beckner and Christina Baxter (Class 3 girls), Western Albemarle's Tobin Yates and Bryce Duncan (Class 3 boys) and John Battle's Peyton Mumpower and Briggs Crabtree (Class 2 boys).