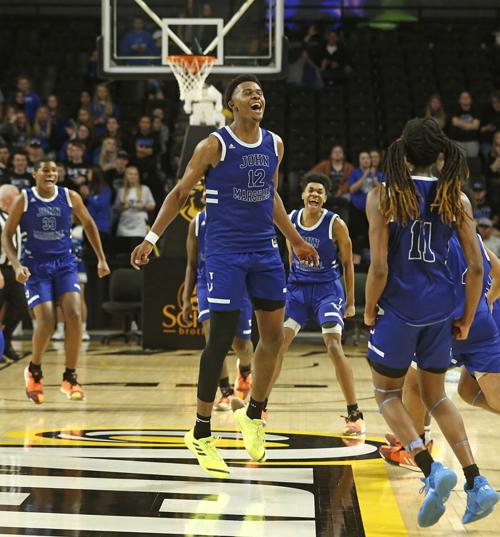 Richmond Public Schools superintendent Jason Kamras said in a newsletter Monday night that the school division will not play winter sports in high schools and middle schools.
That will sideline Armstrong, Huguenot, Thomas Jefferson, John Marshall and George Wythe, the RPS high schools that play as part of the Virginia High School League.
"I have recently received a number of questions about whether RPS will have high school and middle school sports this winter," Kamras wrote. "Athletics are important for many reasons: they motivate and inspire, improve student health, and can even lead to college scholarships. I am deeply sensitive to this.
"At the same time, given our decision to go 100% virtual for the first semester, and given rapidly rising infection rates [of COVID-19], we will unfortunately not be fielding any teams this winter.
"I recognize this will be disappointing to many students and families. But I believe it's the only option we have if we are to fully honor our commitment to safeguarding the health and safety of our students, families, and staff. Thank you for your understanding."
Winter sports are boys and girls basketball, gymnastics, indoor track, sideline cheer, swimming and diving, and wrestling.
Richmond traditionally has fielded some powerful boys basketball teams, and the decision means those teams won't be playing. John Marshall won the Class 2 state title last year in the only boys basketball championship game that was played before everything was shut down by the coronavirus.
Core members of that team -- 6-foot-10 center Roosevelt Wheeler, guard Jason Nelson, guard Dennis Parker and guard Dana Woodley – were expected to return.
Wheeler, a top national recruit, has narrowed his list to VCU, N.C. State, Louisville, LSU and Hampton. Nelson, a point guard, has committed to Richmond, and Parker, a sophomore, is considered a top recruit.
The Justices also won state titles in Class 3 in 2018 and 2014, beating George Wythe for the crown in '14. Wythe won the Class 3 state title in 2015.
After Gov. Ralph Northam eased some restrictions on recreational sports last Thursday, the VHSL gave the green light to begin play in December.
Decisions on whether or not to play are up to local school divisions, VHSL executive director Billy Haun said. The state's 132 divisions are operating in various ways — fully remote, in person, partially in person, hybrid, or partially hybrid — according to the state Department of Education.
Henrico County schools spokesman Andy Jenks said last week that Henrico intends to play winter sports.
Spokespersons for Chesterfield County and Hanover County said last week their schools were reviewing guidelines from the VHSL.
Arlington Public Schools announced last week its schools would not participate in winter sports, but "based on initial input from students, families, and the School Board, the Superintendent is reconsidering the decision," according to the school system's website.
(804) 649-6965
Twitter: @timpearrelltd