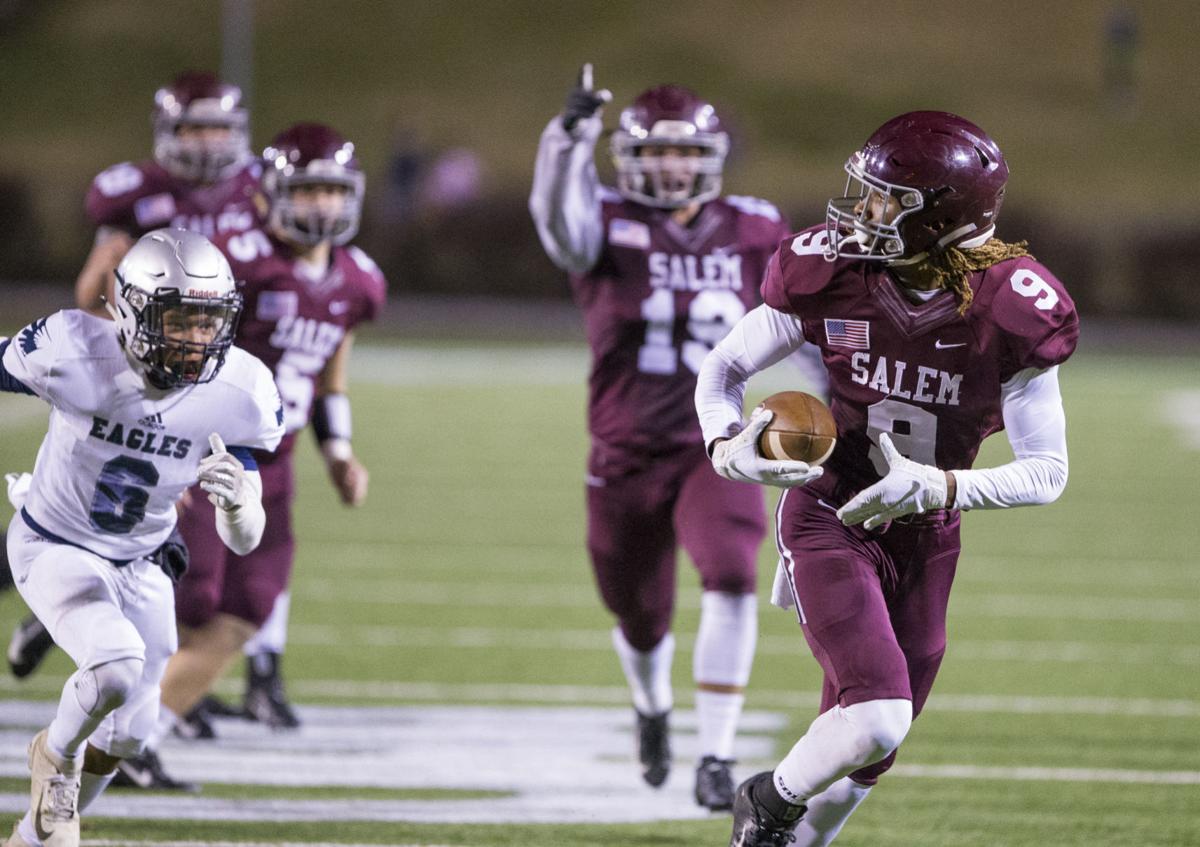 There is a new item on the menu for the McDonalds in Salem.
Salem High School's senior football-playing twins Jorden and Jayden McDonald — who committed to Louisiana-Monroe in July — have changed course and are now taking their talents to Blacksburg.
The McDonalds announced their decision to attend Virginia Tech via Twitter late Tuesday.
Jorden McDonald said Wednesday morning that Tech came in with its offer after he and his brother had committed to Louisiana-Monroe, a Sun Belt Conference school formerly known as Northeast Louisiana.
McDonald said that receiving a scholarship offer from a local ACC school was the major factor in the change of heart.
"It was closer to home," he said. "They've got a great program, great coaches. I liked what they had to say, what they had to offer."
McDonald said they did not close off other avenues after committing to Louisiana-Monroe, which is located halfway between Shreveport, Louisiana, and Jackson, Mississippi.
"It was [a] 100% [commitment], but we tried to keep our options open," he said.
"We tried to keep in touch with all the coaches."
The McDonalds played wide receiver and cornerback as juniors on Salem's 2019 team that finished 12-2 and reached the VHSL Class 4 semifinals before losing to eventual state runner-up Tuscarora.
Now both at 6 feet, 4 inches and 215 pounds, the McDonald twins have bulked up considerably in the last 12 months when they played at 185 pounds.
Jayden McDonald made the first team at defensive back on the VHSL Class 4 all-state team.
Jorden McDonald said he and his brother remain committed to playing as seniors for Salem if a delayed VHSL football season takes place beginning in February.
Louisiana-Monroe is 0-9 this year, coming off a 70-20 loss last week to Louisiana-Lafayette, the most lopsided loss in the history of the program, which began in the 1950s as a junior college.
Jorden McDonald said the Warhawks' struggles in 2020 were not a factor in the decision.
"It had nothing to do with that," he said.
The distance from Salem to Louisiana was a bigger deal, along with the relationship the players developed with first-year Tech defensive coordinator Justin Hamilton.
"He's true honest," Jorden said. "He doesn't hide anything."
Salem coach Don Holter said Tech's coaching staff contacted him last week when the Hokies had an open date on the schedule.
"Virginia Tech had shown some interest in them," Holter said. "I got a call at the middle of last week when they had some time to do some player evaluations.
"Coach Hamilton wanted to talk to them. He felt like Jorden and Jaylen would fit well into their program. They're good kids. They're good students and good football players. They have a high ceiling. I think they could fit into several positions on both sides of the ball."
Salem running back/linebacker Zavione Wood committed to Louisiana-Monroe in July along with the McDonalds.
Holter said Wood still intends to play for the Warhawks.