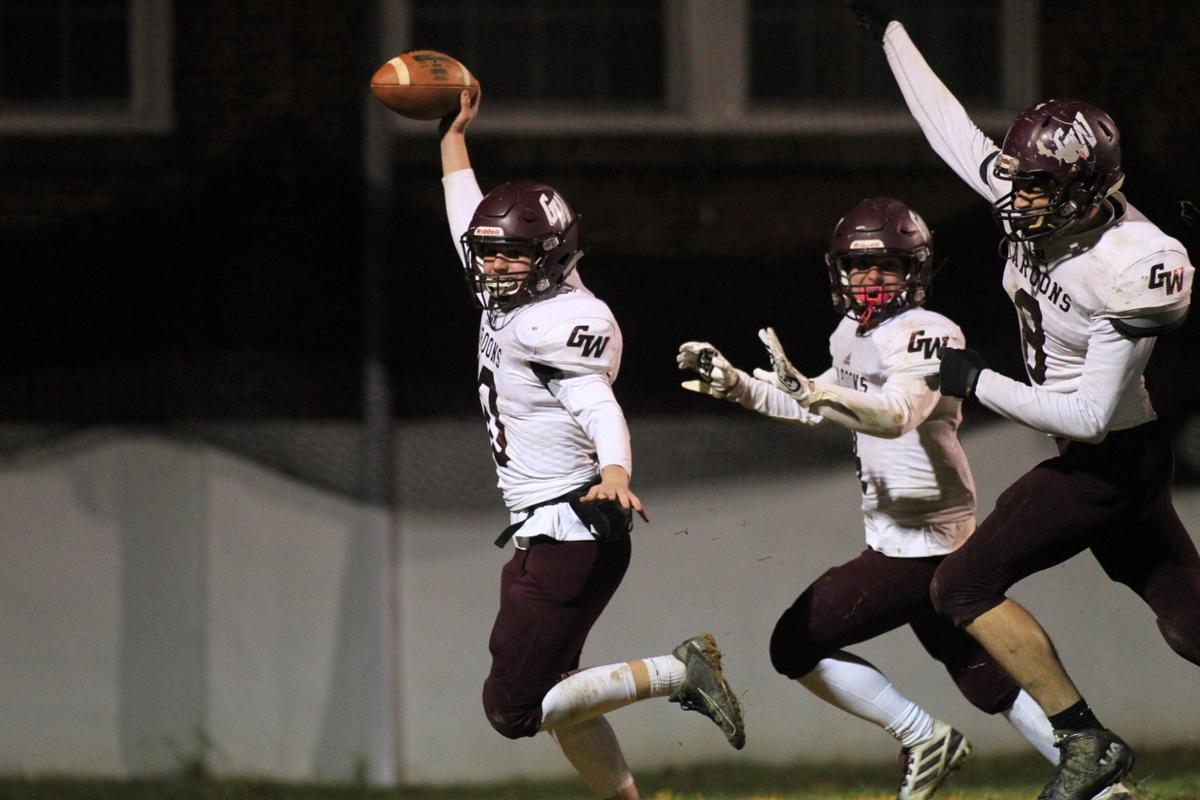 An NFL Films piece produced in 1978 highlighted emotional former Philadelphia Eagles coach Dick Vermeil after the team clinched its first winning season in 12 years.
"We're winners boys! We're winners!" Vermeil tearfully exclaimed as he congratulated his players following a 20-3 victory over the New York Giants that locked up a 9-7 final record.
You remember the names: Ron Jaworski, Wilbert Montgomery, Harold Carmichael, Bill Bergey and Herman Edwards.
Yes, that Herman Edwards who famously said, "You play to win the game."
The Eagles went to the Super Bowl two years later, losing to the Oakland Raiders.
What about the teams that win consistently, year after year, after year, after year?
If you know that Division III Linfield (Ore.) has college football's current longest streak of winning seasons with an astounding 64 in row, then move to the head of the class.
Which Timesland high school has the longest current streak of winning seasons?
Careful. Your first thought might not be correct.
While Salem has posted a winning record in 35 of its last 36 seasons, the Spartans' 5-5 mark in 2002 means the program has a current string of 17 years with more wins than losses.
That leaves the No. 1 spot in Timesland to George Wythe.
The Maroons have posted a winning record 23 years in a row, covering the coaching regimes of Larry Russell, Donnie Pruitt, H.S. Ingo and current coach Brandon Harner.
Not only is George Wythe's streak of 23 winning seasons the longest in Timesland, it also is the longest in the VHSL.
Phoebus High of Hampton has 22 in a row. The Phantoms have won at least 10 games in 18 of the last 20 years. Meanwhile L.C. Bird of Chesterfield County had a string of 29 winning seasons snapped last year with a 5-5 mark.
Longtime powerhouse Hampton had a monster streak of 42 consecutive winning records until the Crabbers slumped to a 4-6 record in 2018.
North Cross ranks No. 3 on the Timesland list with 12 straight winning seasons.
Galax stands fourth on the list, and there is little doubt why.
The Maroon Tide had not posted a winning season in seven years when Mark Dixon arrived as the program's head coach in 2010.
Galax had a winning season in all 10 years under Dixon, who left Galax to become the head coach at Pulaski County.
Lord Botetourt is on a similar track.
Botetourt was on an 11-year string of .500 or worse seasons until Jamie Harless became the Cavaliers' head coach in 2012.
Harless has produced eight consecutive winning seasons including a 14-1 record in 2019.
Looking at the bigger picture, no Timesland team has won as consistently over a long period as Salem.
The Spartans have won 111 games in the last 10 seasons, No. 1 in Timesland ahead of Galax's 101.
Salem's record in the last 36 years is a staggering 378-75-2, an average of 10.5 wins per season, to go with nine VHSL championships, five under Stephen Magenbauer and four under Willis White.
Four-time defending Class 1 state champion Riverheads has the most VHSL wins in the last 10 years with a 124-12 record.
Get in the game with our Prep Sports Newsletter
Sent weekly directly to your inbox!