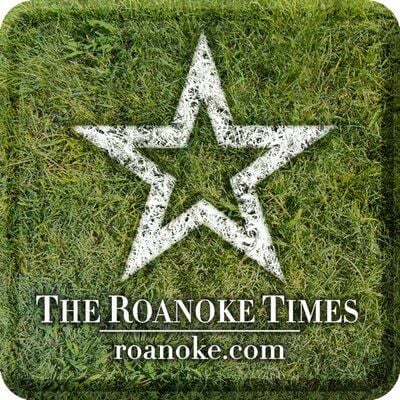 CLASS 5
STONE BRIDGE (7-0) at WILLIAM FLEMING (6-2)
Saturday, 2 p.m.
Coaches: Stone Bridge, Mickey Thompson; William Fleming, Jamar Lovelace.
Last week: Stone Bridge defeated Briar Woods 49-7 in Region 5C final. William Fleming defeated Mountain View 21-19 in Region 5D final.
Season summary: Stone Bridge has outscored its opponents 399-76, scoring 57 points per game. Closest game was 56-29 win over Briar Woods. William Fleming lost to Class 3 semifinalists Lord Botetourt (49-6) and Liberty Christian (36-6). The Colonels are 4-1 at home this season, including 63-21 first-round win over Harrisonburg.
Playoff history: Stone Bridge opened in 2000 in Loudoun County and Bulldogs have played in nine state championship games, defeating Potomac 38-0 in 2007 but losing the other eight including the last two to Maury (28-21) and Highland Springs (38-27). William Fleming reached the Division 4 state final in 2003 in Lynchburg, losing 6-0 to Powhatan. Colonels lost 51-8 to Hampton team led by Ronald Curry in 1997 Division 5 state final.
Stone Bridge statistics: QB Billy Wiles (76-126, 1,166 passing yards, 12 TDs; 31-192 rushing); RB Eli Mason (86-757, 18 TDs); WR David Cobbs (26-459, 4 TDs); WR Doniven Cooper (2-90, 2 TDs in region final).
William Fleming statistics: QB Dashawn Lewis (90-148, 1,138 passing yards, 10 TDs; 112-578 rushing, 6 TDs); RB Deuce Anderson (96-667, 11 TDs); RB Nashon Bonds (75-415, 3 TDs); WR Jacob Henderson (36-441, 2 TDs); WR Louis English (30-403, 4 TDs); WR Christopher Nelson (10-128, 1 TD).
Fast facts: Wiles has committed to play quarterback at Tulane. William Fleming two-way lineman Tyriq Poindexter is a VMI signee. Stone Bridge has won 51 playoff games in its 21 seasons.
Next week: Winner plays at Highland Springs or Maury.
CLASS 4
TUSCARORA (7-0) at SALEM (8-0)
Saturday, 2 p.m.
Coaches: Tuscarora, Brandon Wheelbarger; Salem, Don Holter.
Last week: Tuscarora defeated Broad Run 21-13 in Region 4C final. Salem defeated George Washington 35-21 in Region 4D final.
Season summary: Tuscarora's only close regular-season game was 20-19 road win over Broad Run. Huskies posted three shutouts and had a 70-29 win over Class 3 semifinalist Independence. Salem defeated six River Ridge District teams, including Patrick Henry (35-17) and Pulaski County (27-14). Spartans had 24-7 first-round win over Amherst County
Playoff history: Tuscarora, which opened in Loudoun County in 2010, is 0-3 in state finals with losses in Class 5 in 2014 and 2017 and 34-14 to Lake Taylor in 2019 Class 4 final. Salem ranks No. 2 in VHSL behind Hampton with nine state championships, most recently three in a row from 2015-17. Spartans are in 20th state semifinal.
Tuscarora statistics (regular season): RB Bryce Duke (175-1,493 rushing, 20 TD; 10-154 receiving, 3 TD); QB Sonny Mannino (109-149, 1,493 passing yards, 15 TDs); WR Ryan Upp (34-448, 3 TDs); WR C.J. Camacho (31-306, 5 TD); DL Matei Fitz (16 TFL, 4 sacks, 4 forced fumbles); DE Rainer Halveland (10 sacks).
Salem statistics: RB Zavione Wood (123-1,285, 15 TDs); RB Cam Leftwich (90-465, 9 TDs); QB Daron Wilson (21-41, 370 passing yards, 7 TDs); QB-WR Chauncey Logan (18-38, 352 passing yards, 5 TDs; 6-101 receiving, 2 TDs); WR Shawn Collins (11-220, 6 TDs); DL Cameron Martindale (5 TFL, 1 INT); Ky'Juan Waller (8 TFL, 5 sacks); Noah Collins (6 TFL).
Fast facts: Rematch of 2019 semifinal at Salem Stadium that Tuscarora won 36-20 as Duke rushed for 203 yards and four TDs. … Duke, a junior who has rushed for 396 yards and 5 TDs in two playoff wins, has offers from Cincinnati, Rutgers, Navy and Old Dominion, among others … Fitz has signed with James Madison. … Salem twin defensive backs Jayden and Jorden McDonald have signed with Virginia Tech after originally committing to Louisiana-Monroe.
Next week: Winner plays at Lake Taylor or King George.
CLASS 3
LIBERTY CHRISTIAN (6-1) at LORD BOTETOURT (8-0)
Saturday, 1 p.m.
Coaches: Liberty Christian, Frank Rocco; Lord Botetourt, Jamie Harless.
Last week: Liberty Christian defeated Heritage 30-14 in Region 3C final. Lord Botetourt beat Abingdon 26-8 in Region 3D final.
Season summary: LCA dropped opener to Brookville (25-14) before defeating the Bees 42-14 in the first round. The Bulldogs also have a 56-0 win over Amherst County. Lord Botetourt scored at least 49 points in six regular-season wins, including 70-6 victory over George Washington. The Cavaliers stopped Christiansburg 55-0 in the first round.
Playoff history: LCA won multiple VISAA championships, and the Bulldogs have made just three appearances since joining the VHSL in 2015. LCA lost 65-18 to Millbrook in Class 4 in 2015 and fell 20-7 to Heritage in the second round in 2019. Lord Botetourt had just one postseason win in school history before Harless became head coach in 2012. The Cavaliers have 16 playoff wins since, reaching state finals in 2015 and 2019 with losses to Magna Vista (47-21) and Hopewell (35-7), respectively.
Liberty Christian statistics: QB Davis Lane (63.4 completion percentage, 774 yards, 11 TD; 43-197 rushing, 3 TD); RB Cade Wycoff (88-653, 10 TD); RB Caleb Davidson (73-524, 6 TD); RB Jaylin Belford (22-273, 3 TD); TE Dillon Stowers (13-170 receiving, 3 TDs).
Lord Botetourt statistics: RB Hunter Rice (90-924, 21 TD); RB Dylan Wade (83-605, 6 TD); QB Sammy Peery (1,005 passing yards, 11 TD); WR Kyle Arnholt (21-281, 8 TDs); TE Zach Horton (26-297, 5 TDs); QB K.J. Bratton (29–185 rushing).
Fast facts: The VHSL allowed LCA, a Lynchburg private school, to compete with the state's public schools after LCA filed a lawsuit against the league. … LCA junior offensive lineman Zach Rice (6-6, 282) has narrowed his recruiting list to Alabama, Notre Dame, Ohio State, North Carolina and Virginia. … Lane is a transfer from Jefferson Forest who won the 55-meter dash in the state indoor track meet. … Botetourt's Rice sat out last week's win over Abingdon but is expected to play Saturday. … Arnholt also missed the Abingdon game.
Next week: Winner plays at Lafayette or Independence.
CLASS 1
GALAX (8-0) at HOLSTON (6-1)
Friday, 7 p.m.
Coaches: Galax, Shane Allen; Holston, Derrick Patterson.
Last week: Galax defeated Narrows 21-0 in Region 1C final. Holston advanced by default when J.I. Burton could not take the field because of COVID-19.
Season summary: Holston opened with a 24-20 loss at home to Grayson County. The Cavaliers had close wins over PH-Glade Spring (20-12) and Rural Retreat (30-27). Galax extended its regular-season win streak to 14 games. The Maroon Tide defeated Grayson County 56-28. Their two closest games were wins over George Wythe (7-0) and Fort Chiswell (17-7).
Playoff history: Galax is in the playoffs for the 11th straight season and is in its seventh straight state semifinal. The Maroon Tide won the Division 1 title in 2015 and lost 31-24 to Riverheads in 2019 final. Holston is 0-3 in state semifinals, losing to Clintwood (41-21) and J.I. Burton (2-0) back-to-back in 2008-09.
Galax statistics: QB Cole Pickett (67-129, 1,150 passing yards, 14 TDs; 47-342 rushing, 11 TDs; 10 TFL, 3 defensive TD); RB Keaton Beeman (100-476, 4 TDs; 15 defensive TFL); RB Javonte Reeves (28–253, 3 TDs); RB Santana Sawyers (55-274, 4 TDs); WR Ian Ashworth (29-414, 7 TDs); WR Kolton Keatley (17-313, 2 TDs); DL Riley Jo Vaught (21 TFL), LB Kolby Barnes (8 TFL).
Holston statistics: QB Quaheim Brooks (61-101, 891 passing yards, 14 TD; 92-578 rushing, 6 TD); RB Trent Johnson (326 rush yards, 3 TD; 174 receiving, 3 TD); RB Jordan Ezzell (390 rushing, 4 TD; 189 receiving, 1 TD); WR Ethan Norris (229 receiving, 5 TD); WR Logan Walden (216 receiving, 4 TD); Tristan Allen (11 TFL, 2 INT); Lane Blevins (20 TFL).
Fast facts: Patterson is a 2007 Covington graduate who played for the Cougars under Brad Morton and was standout at Emory & Henry. …. Former Virginia Tech star RB played at old Damascus High before Holston was formed in 1964. Allen is a former Tazewell head coach who replaced Mark Dixon at Galax this season.
Next week: Winner plays at Riverheads or West Point.