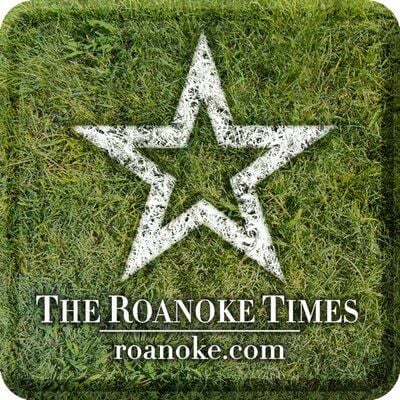 The situation was, for lack of a better word, desperate.
It was late in the fourth quarter and I needed a Hail Mary.
Locked out of the main office at Marion High School, I needed a clear telephone line to transmit a story back to the newspaper's computer system.
Lacking a nearby friend whose home I could reach in time, I would have to rely on the kindness of strangers.
I headed north on Main Street and spied a motel.
While our paper's computer system often was not compatible with switchboards, the phone lines that serviced fax machines usually would not garble the transmission.
I breezed into the lobby and saw two ladies sitting behind a portable table as loud music was thumping from behind a double door.
I explained my predicament.
"Excuse me, but I need some help and I'm desperate," I said.
Maybe she didn't see the wedding ring on my left hand.
Maybe she was just reaching out to do a good deed for her neighbor.
Maybe I had come to the right place.
"Well, honey," she said. "There's a dance right here. Maybe you'll get lucky."
Getting lucky basically describes any high school football team that can make it to a Friday kickoff.
COVID-19 is feasting on football schedules, postponing or canceling games and causing schools to play a whack-a-mole game of seeing where a potential replacement might pop up.
See Pulaski County, which saw its game Friday against Bluefield (W.Va.) disappear on Tuesday, only to replace it 24 hours later with James Wood High of Winchester.
Rockbridge County was the latest to postpone or cancel, shelving Friday's home game against Wilson Memorial
Three weeks into the 2021 season, the list of schools that already have seen at least one COVID-related change includes Franklin County, Salem, Blacksburg, Jefferson Forest, Staunton River, Alleghany, Bath County, Eastern Montgomery, Grayson County and Rural Retreat.
Sometimes, a team can be COVID free, only to have the upcoming opponent postpone or cancel because of the coronavirus.
Want to see a high school game Friday?
PULASKI COUNTY 34, James Wood 30. James Wood played just two games in the spring and the Colonels are 1-0 after a 34-20 win over Sherando.
FLOYD COUNTY 19, Grayson County 12. Another sign of the times. This game was hastily arranged Tuesday after each team lost its original opponent.
SALEM 35, William Fleming 20. These nearby schools haven't played since 2012. Salem has won the last 11 since a 2002 Fleming win at old Victory Stadium.
LORD BOTETOURT 35, Riverheads 21. The Gladiators roll into Daleville with a 38-game win streak and five consecutive VHSL Class 1 state titles.
CHRISTIANSBURG 48, William Byrd 14. These teams first played each other in 1929 but have met just once since 2004, a 28-13 Byrd playoff win in 2013.
NORTHSIDE 20, Hidden Valley 14. Counting games against Hidden Valley and Cave Spring and a playoff game against Tunstall, Northside has won 11 in a row at Dwight Bogle Stadium.
ALBEMARLE 27, Patrick Henry 21. Visiting Albemarle is going for a sweep of Roanoke city schools after last week's overtime win at Fleming.
GLENVAR 21, Cave Spring 14. Glenvar begins a three-game stretch against Class 3 opponents against a Knights team hungry for a win.
LIBERTY CHRISTIAN 38, Franklin County 22. The Eagles return after a week's absence to face one of the premier teams in Class 3 in Virginia.
BASSETT 41, Dan River 19. Dan River is looking at a possible 0-3 start if the Wildcats can't solve Bassett's 1-2 punch of Ja'Ricous Hairston and Simeon Walker-Muse.
MAGNA VISTA 33, Gretna 13. What can Vic Hall do for you? Magna Vista dominated Gretna early, then Hall showed up as the Hawks' QB for 46-0 and 41-0 wins in 2007-08.
RADFORD 27, Fort Chiswell 6. Who were the coaches when Radford first played Fort Chiswell in 1963? Tammy Farnsworth for the Bobcats and Hubert Ashe for the Pioneers.
BLACKSBURG 24, Grundy 6. Grundy still hasn't played a game yet. This one was scheduled after Amherst County canceled its trip to Blacksburg.
NARROWS 18, Chilhowie 17. Looking for the only game in Timesland where both teams are 2-0? This is it.
STAUNTON RIVER 27, Liberty 25. Here is the other Timesland game in which neither team has lost so far in the 2021 season.
MOREHEAD (N.C.) 26, Martinsville 7. Morehead has played three games already this year. Martinsville has played one since 2019.
BLAND COUNTY 16, Rye Cove 12. Bland County's schedule spans from Scott County where Rye Cove is located to Rappahannock County.
GALAX 26, Carroll County 20. Galax played Hillsville or Carroll County every year from 1954-2004. Then the series ended until 2017.
PARRY McCLUER 20, James River 14. James River has won 15 of the last 20 games in this series. The Fighting Blues still lead 34-16-1 overall.
GEORGE WYTHE 24, Giles 21. These longtime rivals haven't played each other since a 21-17 George Wythe victory in 2010.
ALLEGHANY 30, Covington 22. The Brackman Cup is back. It's been resting in Covington's trophy case for the last three years.
FUQUA 36, Roanoke Catholic 13. The Celtics' tough early-season road stretch continues with a trip to Farmville.
PATRICK COUNTY 23, North Stokes (N.C.) 19. Patrick County has won 11 games since 2015. Five of the victories have been over North Stokes.