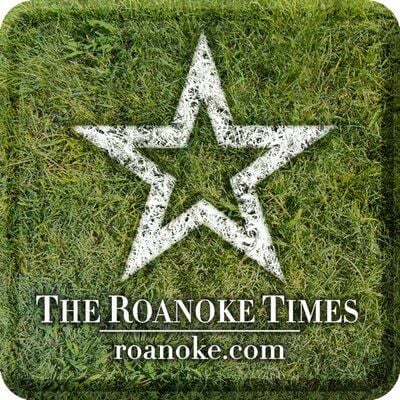 Kenis Maciel is familiar with major challenges.
He was a football and wrestling standout at William Byrd High School, winning the VHSL Group AA wrestling championship in 1999 in the 275-pound weight division.
For the last 13 years, he has handled other conflagrations as a Roanoke County firefighter.
Maciel has undertaken another big job this fall.
When the former Byrd lineman isn't putting out fires, he's trying to build a fledgling football program at Smith Mountain Lake Christian Academy in Franklin County.
The Ospreys have been on the sports map for a few years. The boys basketball team won the VACA state title last season.
However, Maciel is building from the ground up.
The team will play its fourth and final game Saturday afternoon against South Wake, a homeschool program from North Carolina.
Since SMLCA does not have a home field, the game will be held at Salem High School's soccer and lacrosse field adjacent to the Salem campus.
The Ospreys are 0-3, scoring their only points of the season in a 44-8 loss two weeks ago against Roanoke Catholic.
"Trying to build something, I think it will be really great," Maciel said. "The opportunity presented itself toward the end of last year. We talked it over with the administration.
"Football is a huge task to take on, especially for a small school. There was a lot of interest from the kids so we decided to go forward."
The new program needed equipment, and local schools stepped in to help.
F&S Building Innovations bought equipment and game jerseys. SMLCA got practice jerseys and practice pads from Liberty Christian. Roanoke Catholic loaned some helmets and game-day shoulder pads. Staunton River sent practice pants. Heritage donated practice jerseys and a seven-man blocking sled. Franklin County sent some knee pads. William Byrd and Liberty also offered to help.
The Ospreys have 20 players on their middle school team and a 26-man varsity roster. Most of the players attend the school, but some are homeschooled and a few carpool down from Lynchburg where they attend a small private school.
Maciel said 90% of the players never played football before this season.
He said the long-range goal for the program is to attain membership in the VISAA, and he hopes to upgrade the 2022 schedule.
In nature, the osprey is a fast-moving bird of prey. For now, the SMLCA Ospreys are taking baby steps.
"This year's been all about building for the future, Maciel said.
PATRICK HENRY 27, Christiansburg 24. If PH is to win the River Ridge title, the Patriots will have to score road victories over Christiansburg and Salem.
LORD BOTETOURT 24, Northside 20. The Vikings (2-4 overall) and Cavaliers (3-3) are the only two Blue Ridge teams without a district loss this season.
WILLIAM FLEMING 29, Franklin County 28. Fleming quarterback Dashawn Lewis should be back in the lineup after missing last week's game with a concussion.
HIDDEN VALLEY 34, Blacksburg 14. After starting 5-0, Hidden Valley gave up a combined 105 points in losses to Patrick Henry and Christiansburg.
SALEM 49, Cave Spring 6. This is the middle of a tough three-game stretch for Cave Spring: Patrick Henry, Salem and Christiansburg.
BASSETT 34, George Washington 27. If Bassett is to win the Piedmont District for the first time since 2007, the Bengals will have to beat GW for the first time since 1963.
STAUNTON RIVER 21, William Byrd 20. The Golden Eagles are returning from their third COVID-related pause of the season, but head coach Shaun Leonard will miss the game.
NORTH CROSS 53, Fishburne Military 6. North Cross appears the team to beat in VISAA Division II, but getting the No. 1 seed might require a loss by Atlantic Shores Christian.
ST. MICHAEL THE ARCHANGEL 48, Roanoke Catholic 12. The Celtics have put a lot of miles on the bus in a regular season that ends next week at Blue Ridge School.
BROADWAY 35, Rockbridge County 31. For Rockbridge to win the Valley District, it would take a sweep of Broadway and Harrisonburg on the road and Turner Ashby at home.
RURAL RETREAT 14, Northwood 8. Northwood hasn't scored a point since a 16-9 loss to Twin Valley on Sept. 17.
GRAYSON COUNTY 23, Fort Chiswell 7. Grayson County is 4-3 and the Blue Devils' losses have been by a combined 10 points.
JAMES RIVER 27, Giles 21. Giles running back Gage Fleeman has topped 1,000 rushing yards with three games remaining on the schedule.
RADFORD 28, Floyd County 7. Floyd has had Radford's number in two of the last three games played between the longtime district rivals.
PARRY McCLUER 29, Covington 27. Covington wondered in late July if it would have a team this year. Now the Cougars are contending with PM for the Pioneer title.
BATH COUNTY 22, Craig County 15. The schedule toughens in the final two weeks for both teams. They will put plenty into winning this one.
NARROWS 26, Eastern Montgomery 24. Narrows has lost five in a row for the first time since 2014. East Mont has won four of its last five.
CARROLL COUNTY 20, Alleghany 8. The big news for Alleghany is that when it merges with Covington in 2022-23, the school colors will be light blue and dark blue.
LIBERTY CHRISTIAN 56, Liberty 7. Undefeated Liberty Christian is clearly the team to beat in Region 3C. Doing it is the hard part.
HERITAGE 41, Jefferson Forest 6. A loss to Heritage would extend JF's two-year losing streak to 10 games.
MARTINSVILLE 37, Tunstall 14. Martinsville has an outside shot at the No. 4 seed in the Region 2C playoffs.
HALIFAX COUNTY 38, Patrick County 19. Halifax's 5-1 record has earned the Blue Comets no better than the No. 6 spot in the Region 4D standings.
TAZEWELL 25, Marion 12. Time is running out on Marion if the Scarlet Hurricanes are going to make the Region 2D playoffs.