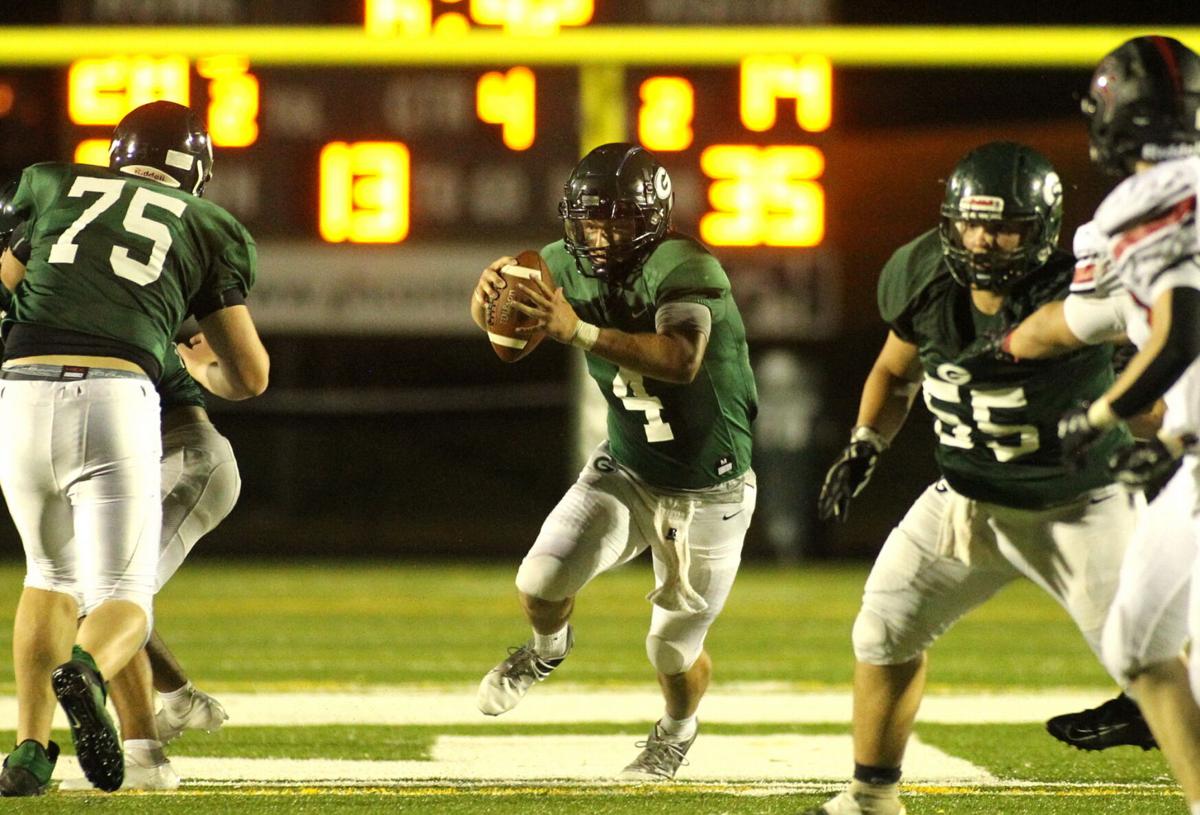 Aiden Wolk calls himself a "history geek."
His favorite subjects are the American Revolution and the Civil War.
For extra credit, the Glenvar senior knows plenty about Appomattox.
Wolk's firsthand knowledge primarily centers on the Appomattox County High School football team, which has won five of the last six VHSL Class 2 state championships and ended Glenvar's last three seasons with playoff victories over the Highlanders.
That's 24-21 in 2018, 21-0 in 2019 and 48-21 in the delayed 2020 season in April.
Glenvar will play a postseason game at home at Friday, and guess who's coming to town?
It's Appomattox County at Glenvar in a 2 p.m. Region 2C final, and Wolk is doing his best to produce a different outcome.
"They're a really good football team," Wolk said. "They get after it the entire game."
While Appomattox County has lost just one of 27 playoff games in the last six-plus seasons, Wolk has helped Glenvar make some history of its own.
The Highlanders (11-1) have scored a school-record 472 points in their 12 games, and Wolk's right arm has been a big reason.
The 6-foot-1, 215-pound senior has completed 151 of 250 passes for 2,382 yards and a school-record 31 touchdowns despite missing one game with a knee injury and sitting out most of the second half of Glenvar's 23-21 regular-season win over Radford.
"He's got a great arm," Glenvar coach Kevin Clifford said. "He's done a really good job running our offense. We've tailored a lot of things to his talents. We've certainly had success doing it."
Glenvar has turned Wolk into a running back on occasion on direct-snap keepers, a role he did not have as a junior for one good reason.
He's averaging 11 yards per carry with 487 yards and eight TDs on 42 attempts. The big senior has accounted for 39 total TDs.
"Last season we didn't really have a backup," he said. "If I got hurt, we wouldn't have anybody to step in."
The Highlanders have a nice insurance policy now.
Freshman Eli Taylor filled in for Wolk and threw three TD passes in Glenvar's 25-7 regular-season victory at Martinsville.
Taylor also helped produce Glenvar's 2021 highlight of the year after Wolk exited the Highlanders' win over Radford and didn't return.
"I landed down on my head, but it wasn't anything serious," Wolk said. "I had a little headache for that night and the next morning."
With Wolk receiving attention on the sidelines, Taylor led a last-minute drive against Radford that ended with an 11-yard TD pass on a spectacular catch by wide receiver Dagan Williams as time expired.
Taylor has completed 30 of 45 passes for 286 yards, four TDs and no interceptions.
"He's a crazy-good quarterback. He's a very, very, very, very smart quarterback. He knows everything that I started to pick up, maybe mid-sophomore year."
Wolk's 2021 passing statistics mean someone is catching the ball.
Williams has 56 receptions for 866 yards and 14 total TDs. Swanson, also a dangerous kick returner, has 50 catches for 825 yards and 11 scores.
"We've got depth throughout receiver," Wolk said. "We've got three or four dudes that are over 6 foot, and we've got two speedsters that can run. We have basically everything that you could ask for really."
Combined with 1,218 rushing yards and 18 TDs from workhorse running back Kyle Hanks, the Highlanders hope to have enough firepower to hang with an explosive Appomattox County team that put 56 points on Radford last Friday.
Wolk hopes to one day visit the historic Civil War surrender site at Appomattox Courthouse.
Until then, he welcomes the chance to play the Raiders on his home turf.
"It definitely makes me happier that we'll be playing on a field that we're used to," he said. "Our seniors, especially coming off last year, we have it in our heads that we really do not want to lose this year."