Just minutes after being introduced to the crowd during pregame ceremonies Friday, Salem running back Zavione Wood quickly set the tone for his senior night at Salem Stadium.
Wood scored on a 35-yard run on his first carry and then set up another Spartan score with a 68-yard scamper on his second rushing attempt as Salem went on to take a 27-14 win over Pulaski County.
"We were playing our last regular-season game and we came out ready to play," Wood said.
Salem (6-0, 6-0) completed an undefeated run in River Ridge District play during the shortened spring season while also clinching the top seed in the Region 4D playoffs, which begin next weekend.
"The time and date of the mission may have changed, but the kids in there have been busting their tails," Salem coach Don Holter said. "After 21 seasons of coaching, I don't know if I've been prouder of a group."
After Pulaski County failed to get a first down on its opening drive, Cougars punter Broc Simpson's kick was caught in the wind causing it to go straight up. After taking a Salem bounce upon landing, the punt went only 2 yards to set up the Spartans at the PC 39.
Two plays later, Wood went around the right side down the Salem sideline for a 35-yard TD run to make it 7-0 with 9:21 left in the first quarter.
"I saw their safety or linebacker went inside, so I just bounced it outside and outran everybody," Wood said.
After Salem's defense forced another Pulaski punt on the Cougars' next possession, Wood again struck on the first play of Salem's next drive, busting a run up the middle for 68 yards to the PC 5. Two plays later, Wood took it in from 3 yards out to make it 13-0.
Pulaski County (4-2, 4-2) tightened up defensively midway through the second quarter. The Cougars drove 55 yards in six plays, capped off by a 15-yard TD run from Ethan Gallimore to make it 13-7.
Salem, however, needed just one play to answer Pulaski's score when senior wide receiver Shawn Collins got loose behind the Cougars secondary and caught a 56-yard TD pass from quarterback DaRon Wilson to move the advantage back up to 20-7.
Pulaski had a chance to cut into the deficit before halftime, but a 37-yard field-goal attempt by Simpson was blocked by Salem's Carson Williams with 17 seconds left in the half. Simpson also missed a field goal wide right from that same distance earlier in the second quarter.
The third quarter was a defensive battle with neither team scoring, but that changed on the first play of the fourth when Salem running back Cam Leftwich capped a nine-play, 56-yard drive with a 1-yard TD run to make it 27-7. The touchdown was set up by a 33-yard run from Wilson that put the Spartans inside the PC 10.
The Cougars were able to get on the board again when running back Quemaar Porter scored on his lone carry of the night. His 36-yard TD run with 2:45 left made it 27-14.
Pulaski County's slim chances at a comeback ended when Salem recovered an onside kick attempt to effectively end the game. Cougars QB Drew Dalton passed for 199 yards as the Cougars outgained Salem 342-260.
"We certainly were shell-shocked in that first quarter," Pulaski coach Mark Dixon said. "Then we couldn't get anything going when we had some defensive stops in the second half. We have to run the ball more effectively."
Wood finished the night with 140 yards and two TDs on 17 carries for Salem.
"Our offensive line gets better each and every week," Holter said, "and Zavione is a good high school running back with a lot of heart and ability."
Photos: From Salem High School's victory over Pulaski County High School
040221-salempulaski-roa-sp-p01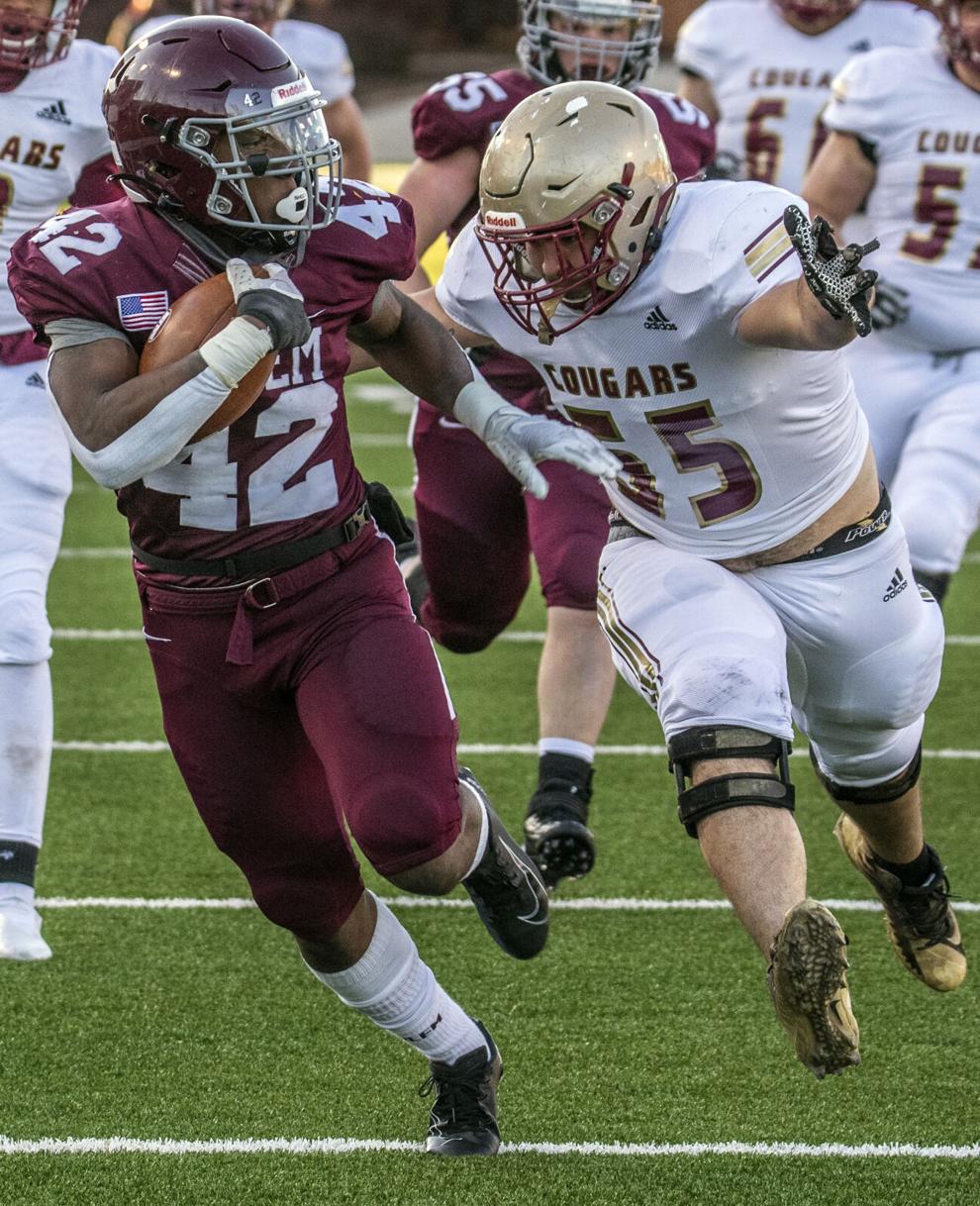 040221-salempulaski-roa-sp-p02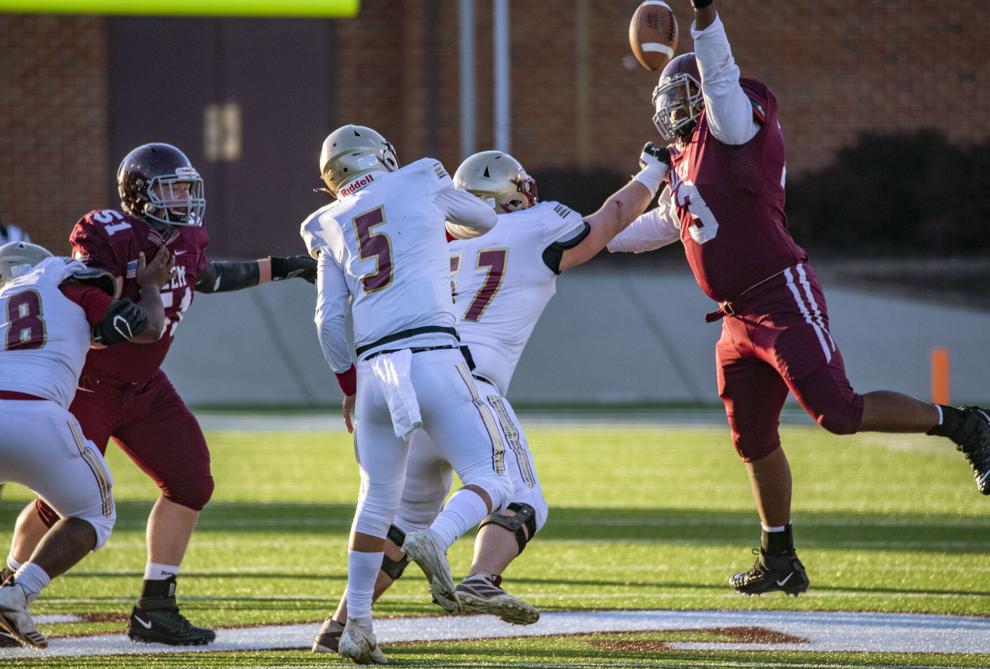 040221-salempulaski-roa-sp-p03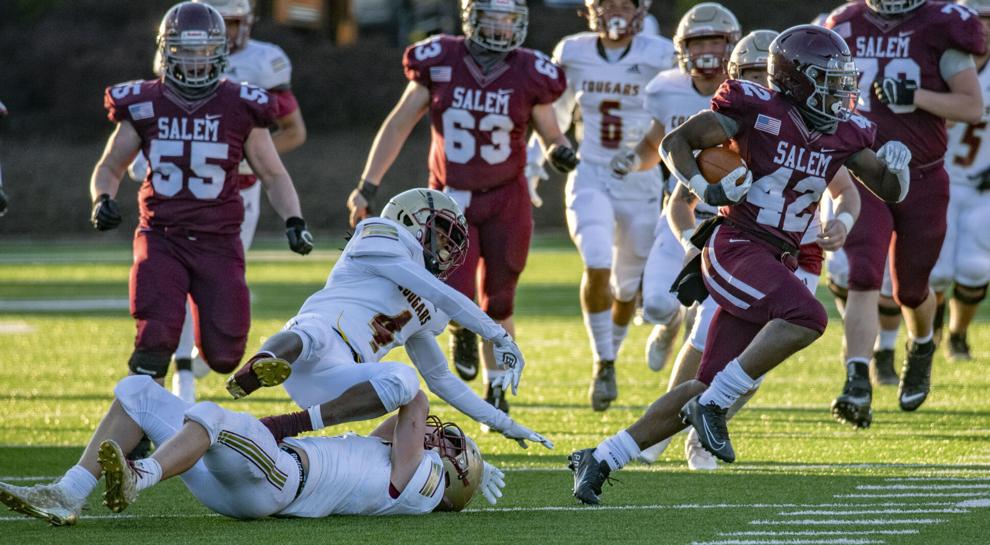 040221-salempulaski-roa-sp-p04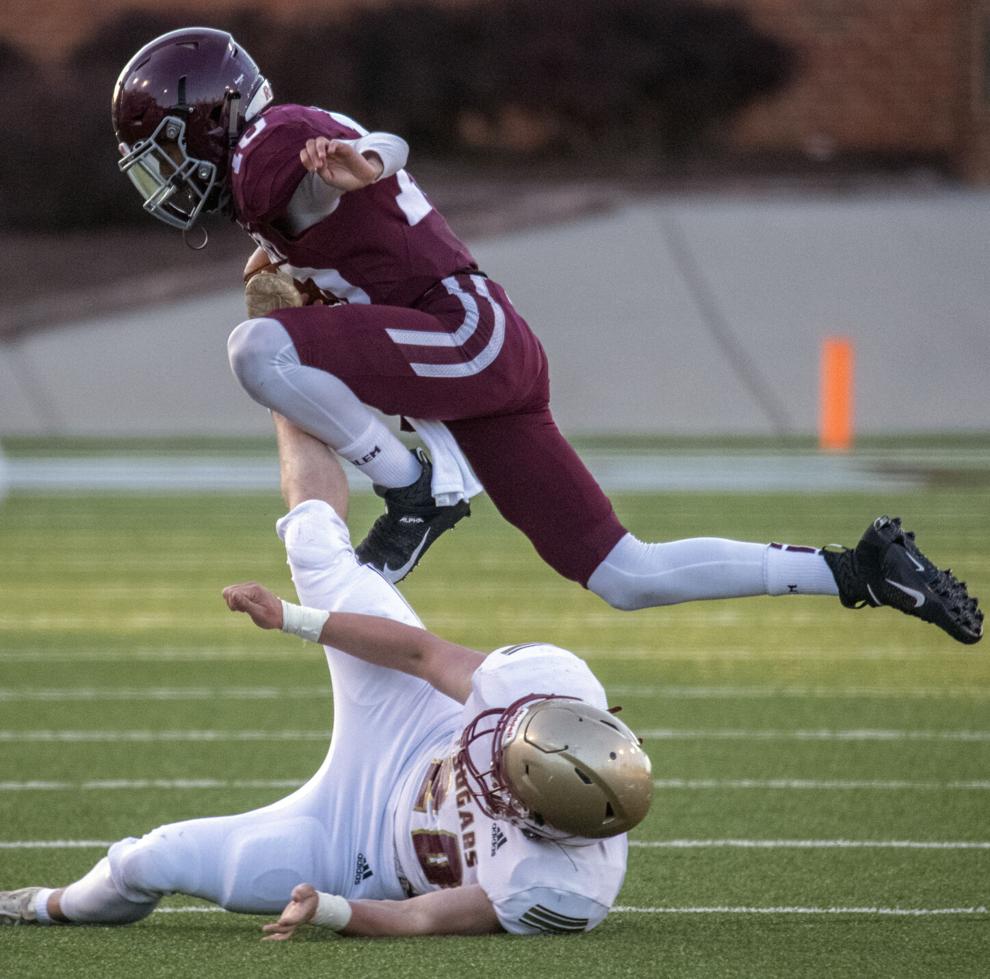 040221-salempulaski-roa-sp-p05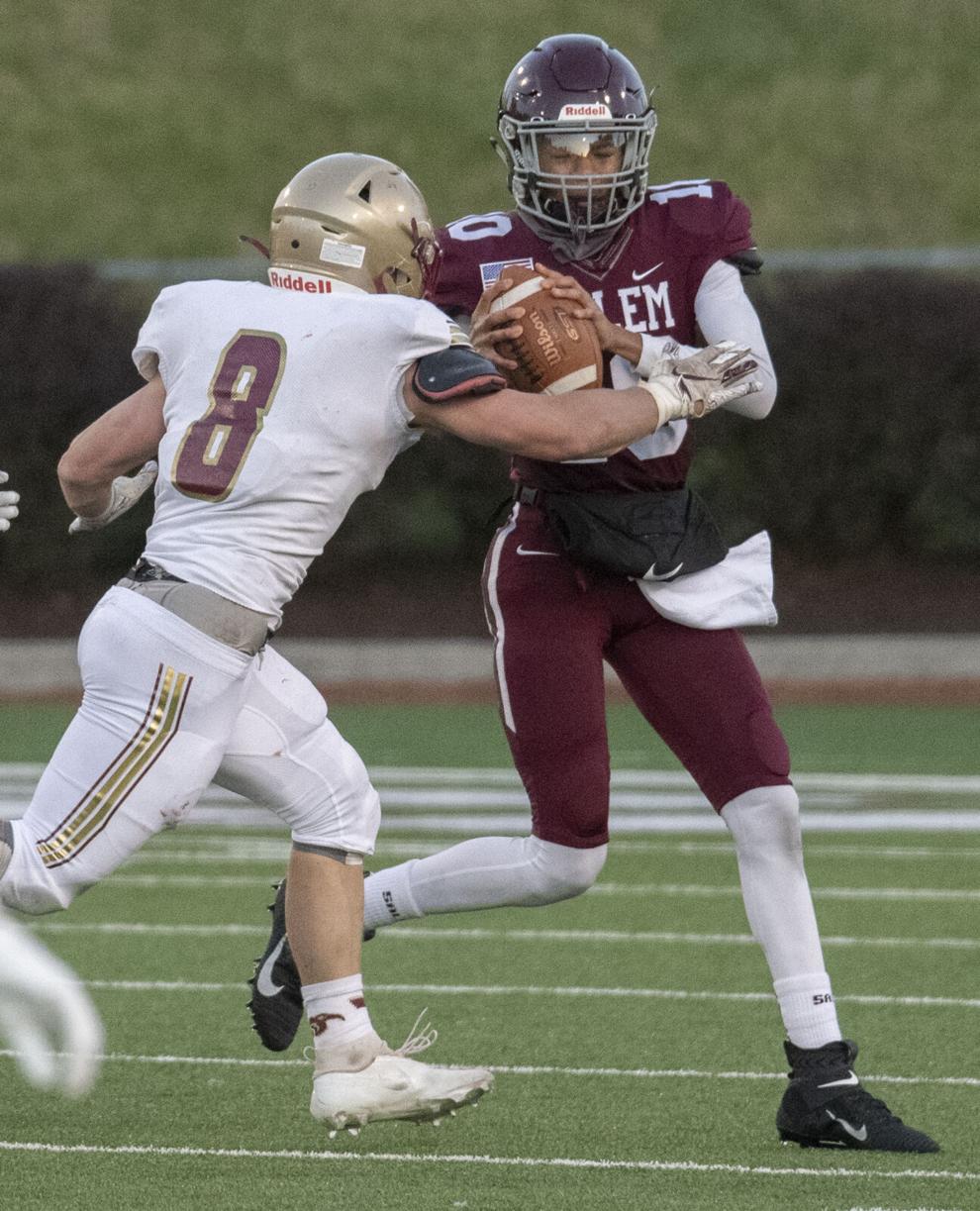 040221-salempulaski-roa-sp-p06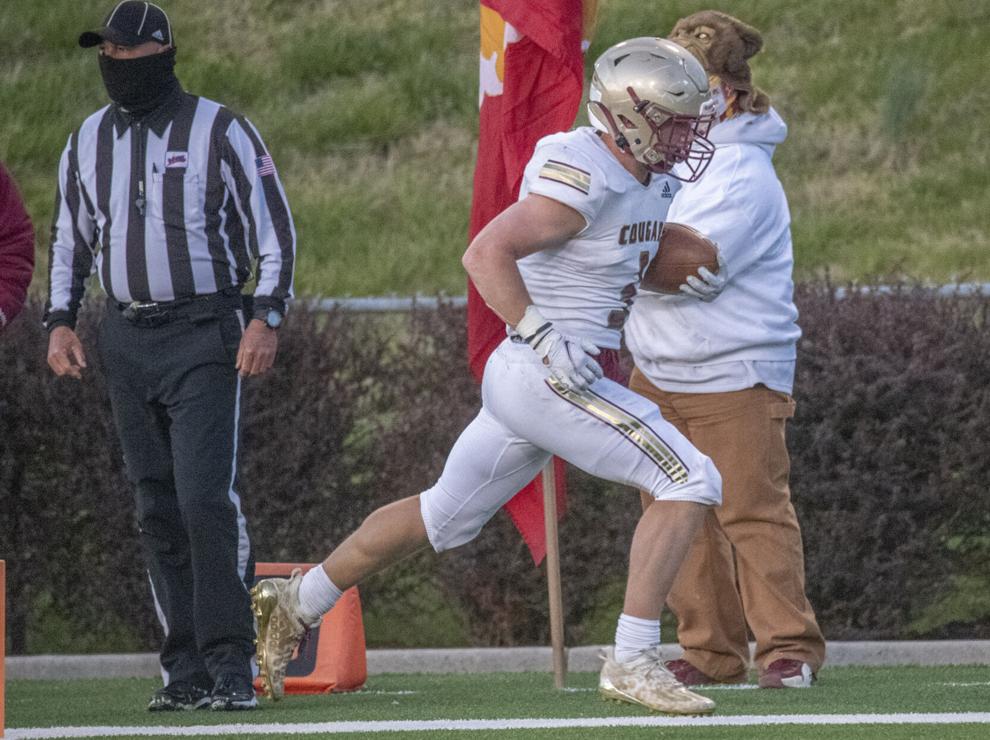 040221-salempulaski-roa-sp-p07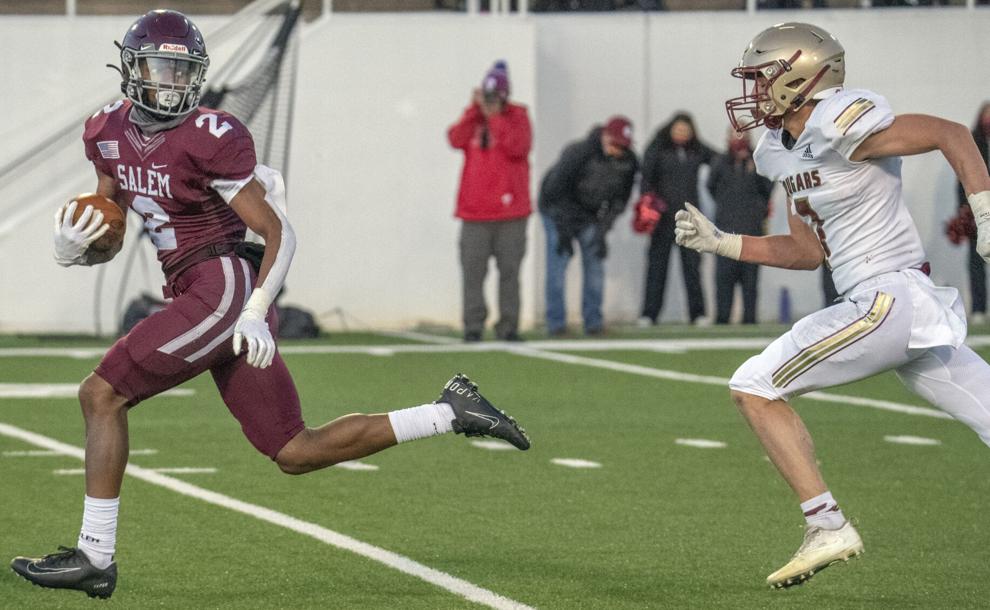 040221-salempulaski-roa-sp-p08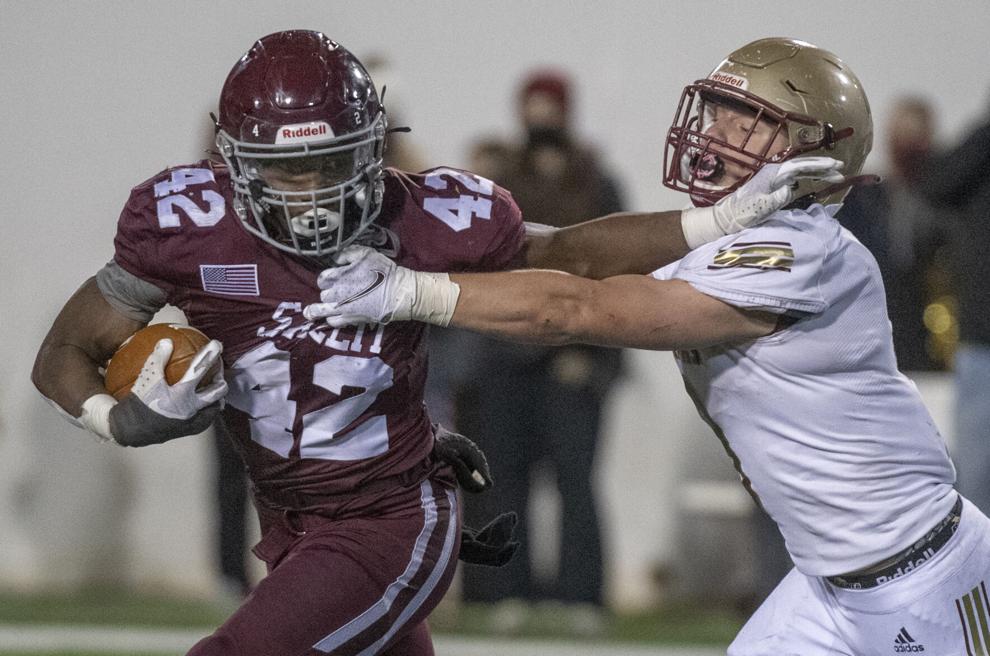 HIDE VERTICAL GALLERY ASSET TITLES