HARRISONBURG — Salem's Macy Johnson shot 7-over-par 77 to tie for ninth place Monday in the VHSL Girls Open golf championship at Heritage Oaks…
Mark Wheeler has retired after four seasons in charge of the Fighting Blues' program, and the 54-year-old said his coaching career is finished.
ABINGDON — Blacksburg has chased Jamestown across Virginia in the last three VHSL golf seasons.
GALAX — Cole Pickett passed and ran for touchdowns and Galax'x defense limited Narrows to 73 total yards Friday night as the Maroon Tide defea…
Patrick Henry's Maxwell Stevens won an eight-hole playoff for the individual title and led the Patriots to the team championship Tuesday in th…
The selection of a Timesland athlete as Virginia's Gatorade Player of the Year in any sport is a rare event.
As a college basketball coach for 33 years, Page Moir spent countless hours in small gymnasiums scouting and recruiting high school players.
On a beautiful spring day in Norfolk, Salem outlasts Lake Taylor to claim Virginia's Class 4 state football championship.
Saturday's loss was the third in a state final in six seasons for Lord Botetourt, which has won 43 games over the last four years.
The last team to defeat Riverheads in a state football championship was Galax, in 2015. Saturday's rematch left the Augusta County school with…
The final part in The Climb, our series on Christian Darrisaw's journey through the draft process, an agonizing wait gives way to celebration …
Plus tennis, lacrosse and more.
Big turnaround pushes Sam Houston past James Madison for 38-35 victory in FCS semifinals: 
Plus tennis, softball and more.
James Madison feels in good spot as it tries to tackle road hurdle at Sam Houston in FCS semifinals: 
Plus lacrosse, softball and more.
Coaches have seen and heard it all. From Little League to the big leagues, few benchings have ever occurred that aren't met with some resistance.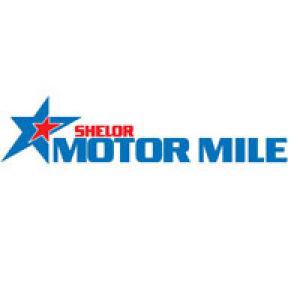 Duncan Ford Lincoln Mazda
Mother's Day is a time to celebrate the mother figures in our lives. These amazing women juggle parenting and being successful athletes.
Sporting events on TV on Sunday:
Los Angeles Dodgers (18-16, second in the NL West) vs. Los Angeles Angels (14-18, fifth in the AL West)
Pittsburgh Pirates (13-19, fifth in the NL Central) vs. Chicago Cubs (17-16, third in the NL Central)
Cincinnati Reds (15-16, fourth in the NL Central) vs. Cleveland Indians (18-14, second in the AL Central)
Philadelphia Phillies (18-16, second in the NL East) vs. Atlanta Braves (16-17, third in the NL East)
Minnesota Twins (12-20, fourth in the AL Central) vs. Detroit Tigers (10-24, fifth in the AL Central)