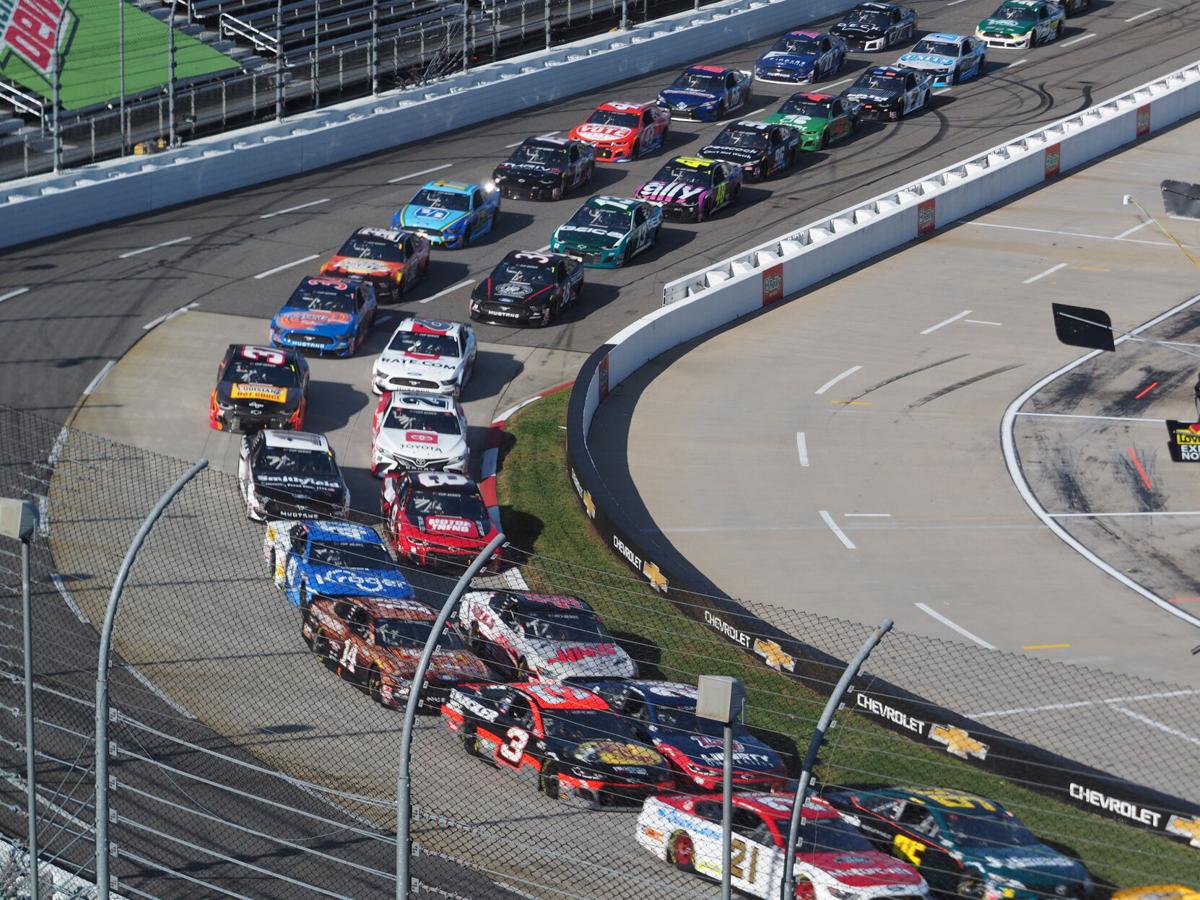 The status quo is just fine with Martinsville Speedway.
NASCAR unveiled its 2022 Cup Series schedule on Wednesday, and Martinsville has familiar spots on it: April 9 and Oct. 30.
Like this year, the 2022 spring race will be the week after the Cup Series runs at Richmond Raceway. It also will be staged on a Saturday night for the second straight year.
"Obviously, we're happy with our place on the schedule," Martinsville Speedway president Clay Campbell said. "I think it's going to be a good schedule for us. Traditionally, we're in April. That's a good date and a good thing for Virginia."
The fall race once again will serve as the penultimate race in the series and set the Championship 4 for the finale in Phoenix. That will mark the third straight season that Martinsville makes the last cuts in the Round of 8.
"It's going to be a great year," said Campbell, whose track already is planning 75th anniversary festivities for 2022. "We've had a lot of fans who've been coming here for years and years and years, so I think it'll be really special for those people, as well as everyone. We're looking forward to it."
First, though, they've got plenty going on in the coming weeks. The ValleyStar Credit Union 300 returns to the track Sept. 24-25 after being nixed last season. Seventy drivers have entered that late model stock car showcase, which awards $25,000 and a grandfather clock to the winner.
That serves as a strong lead-up to the Truck, Xfinity and Cup races in late October — a weekend that culminates with the Xfinity 500 on Halloween day.
After being limited to 30% capacity in the spring — and 1,000 fans last autumn — Martinsville has no fan restrictions for these races.
"We're excited about getting back to what we do best, and that's put on great races for our fans," Campbell said. "What we've had to do in the past with the limited number or no number just doesn't feel right. Our fans are what make this sport go. It's going to be great to have them back and see the excitement. We can't wait."